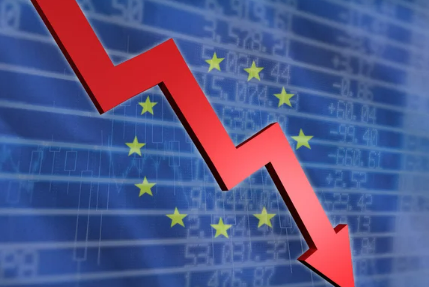 Freshly aggressive remarks from a Federal Reserve official on Wednesday prompted caution on the European stock markets.
By 04:20 ET (08:20 GMT), the DAX in Germany was down 0.3%, the CAC 40 in France was down 0.2%, and the FTSE 100 in the United Kingdom was down 0.5%.
The Fed must tighten monetary policy, said Federal Reserve Bank of Minneapolis President Neel Kashkari in Minneapolis on Tuesday. When inflation reaches 8% or 9%, we run the risk of destabilizing inflation expectations, which could lead to disastrous effects.
These remarks, the most recent in a series of hawkish Fed speeches, have caused investors to be cautious ahead of the central bank meeting in Jackson Hole, Wyoming, later this week. Investors expect Fed chair Jerome Powell to deliver an aggressive tightening message and dash hopes for a rate cut in 2019.
Back in Europe, inflation is hitting double digits, gas prices are skyrocketing as the war in Ukraine enters its sixth month, and commercial activity in the Eurozone dropped for a second consecutive month in August, indicating an impending recession.
In company news, Lookers (LON:LOOK) stock climbed 2.7% as the online vehicle dealer reported a relatively solid first half for 2022 despite the continued downturn of the U.K. auto market.
Oil prices increased on Wednesday, bouncing back from early losses as concerns over Iran's potential return to the global oil market grew.
Iran would not allow inspections beyond those stipulated in a 2015 nuclear agreement, the country's nuclear director said on Wednesday, potentially scuttling an agreement to restore Tehran's nuclear pact with international powers.
In the near future, the United States will reply to a draft accord submitted by the European Union that would reinstate the 2015 nuclear agreement with Iran, potentially permitting Iran to export petroleum onto the world market.
The American Petroleum Institute, an industry group, reported on Tuesday that U.S. oil stocks declined by 5.6 million barrels in the week ending August 19, which was significantly more than the expected decrease of 450,000 barrels. Wednesday evening, official statistics are due.
As traders reviewed the likelihood of an immediate output cut by the Organization of Petroleum Exporting Countries and its partners, also known as OPEC+, the market declined early Wednesday.
By 3:20 EST, U.S. oil futures were trading 1.1% higher at $94.72 per barrel, while Brent jumped 1.1% to $101.31 per barrel. During the previous session, both indices increased by just about 4%.
In addition, gold futures increased 0.1% to $1,762.10/oz, but EUR/USD declined 0.2% to 0.9952.