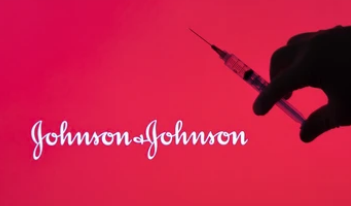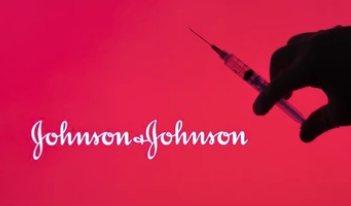 Monday, a U.S. appeals court rejected Johnson & Johnson's (NYSE:JNJ) request to transfer tens of thousands of talc-related claims to bankruptcy court. The judgment represented the first major rejection of an emerging legal method that had the potential to overturn corporate liability law in the United States.
J&J is one of four major corporations that have filed so-called Texas two-step bankruptcies in order to minimize future exposure to enormous lawsuits. The strategy entails forming a subsidiary to absorb the liabilities and promptly filing for Chapter 11 bankruptcy protection.
The court concluded that the healthcare conglomerate wrongly filed for bankruptcy for its subsidiary, despite the fact that it was not in financial trouble. J&J's two-step plan aimed to stop more than 38,000 lawsuits alleging that its baby powder and other talc products caused cancer. The decision of the appeals court revives these lawsuits.
In a series of articles published last year, Reuters documented Johnson & Johnson and other major corporations' secret preparation of Texas two-steps to avoid lawsuits through bankruptcy.
Monday's judgment by the U.S. 3rd Circuit Court of Appeals in Philadelphia denied the J&J subsidiary's 2021 bankruptcy petition. J&J had been exposed to $3.5 billion in judgements and settlements prior to the filing.
The J&J share price ended the day down 3.7%, the largest one-day percentage fall in the past two years. The business stated in a press release that it will contest the verdict and that its talc products are safe.
Plaintiffs' attorneys and other legal experts have cautioned that the two-step procedure might set a dangerous precedent, providing a road map for any firm to simply escape lawsuit. According to two legal experts, the appeals court's judgment could require corporations adopting the tactic to evaluate its dangers more thoroughly.
Lindsey Simon, a professor at the University of Georgia School of Law, stated, "It is a rebuttal to the assumption that any firm, anywhere, may employ the same strategy to escape mass tort liability."
Typically, bankruptcy filings delay litigation in trial courts, forcing plaintiffs to engage in lengthy settlement negotiations and preventing them from pursuing their cases in the courts where they originally filed suit.
The 3rd Circuit decision does not apply to three additional Texas two-step bankruptcies filed by subsidiaries of Georgia Pacific, owned by Koch Industries, Saint-Gobain, a worldwide construction powerhouse, and Trane Technologies. These cases are within the jurisdiction of the 4th Circuit Court of Appeals. 3M attempted a comparable strategy, which is pending before the 7th Circuit.
Saint-Gobain stated in a statement that the 3rd Circuit verdict had "no direct effect" on the Chapter 11 lawsuit of its subsidiary. The business maintains its optimism that the subsidiary will reach a "final, complete, and equitable resolution with the asbestos plaintiffs."
The other corporations either declined to comment on the 3rd Circuit's decision or did not reply quickly to requests. All have previously endorsed two-step bankruptcies as the most equitable method of claims payment. The counsel for the plaintiffs have responded that the Texas two-step is an improper manipulation of the bankruptcy system. The method uses a Texas statute to split an existing corporation in two, thus establishing the new subsidiary that will be responsible for the lawsuits.
State of New Jersey-based Johnson & Johnson, a corporation valued at over $400 billion, stated that its subsidiary's bankruptcy filing was initiated in good faith. J&J initially committed $2 billion to the subsidiary to handle talc claims and engaged into an agreement to fund a judge-approved settlement.
"Resolving this dispute as swiftly and efficiently as feasible is in the best interests of claimants and all parties involved," stated J&J.
A three-judge panel of the court of appeals rejected J&J's claim, concluding that the company's subsidiary, LTL Management, was founded only to file for Chapter 11 protection, despite having no legal need for it. The panel determined that only a debtor in financial difficulties may file for bankruptcy. The justices noted that J&J told LTL that it would provide ample funds to compensate talc plaintiffs.
In a 56-page ruling, the justices stated, "Good intentions, such as protecting the J&J brand or fully resolving litigation, are insufficient on their own." "At the time of its filing, LTL had access to sufficient cash to easily cover its liabilities."
'PROJECT PLATO'
The judgment might require J&J to litigate talc-related litigation in trial courts for years. So far, the company's record in resisting lawsuits has been mixed. While the company was hit with major judgments in some cases prior to filing for bankruptcy, more than 1,500 talc lawsuits have been dismissed and the majority of cases that have gone to trial have resulted in favorable verdicts for J&J, favorable judgments on appeal, or mistrials, according to its subsidiary's court filings.
An investigation conducted by Reuters in December 2018 revealed that J&J officials knew for decades that the company's talc occasionally contained hazardous asbestos but concealed this knowledge from authorities and the public. J&J has stated that its talc is asbestos-free and does not cause cancer.
J&J enlisted the assistance of the law firm Jones Day, which had previously assisted other firms in executing Texas two-step bankruptcies to resolve asbestos-related lawsuits.
Reuters reported last year that J&J's initiative was internally referred to as "Project Plato," and personnel working on it signed secrecy agreements. A company attorney told them not to disclose the idea to anybody, even their spouses.
Jones Day did not reply to a request for comment immediately.
Democratic lawmakers in Washington have criticized the Texas two-step and introduced legislation that would severely restrict the practice.
Rhode Island Democrat Senator Sheldon Whitehouse applauded Monday's appeals court decision. In February of last year, Whitehouse presided over the first Senate hearing on two-step bankruptcy.
"Bankruptcy is intended to give honest debtors in bad circumstances a fresh start," he argued, not to allow "big, extremely profitable organizations" to evade responsibility for wrongdoing through a legal "shell game."