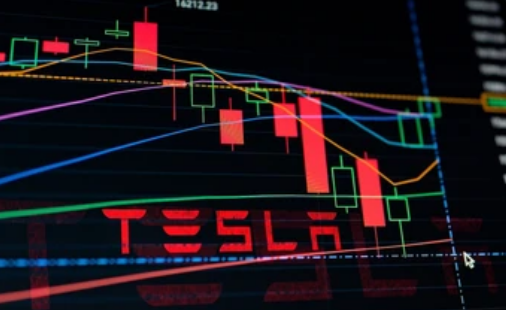 Tesla cut pricing on its electric vehicles in the United States and Europe, according to the automaker's website, extending a new strategy of aggressive discounting after missing Wall Street's delivery projections.
According to calculations by Reuters, the U.S. price reductions for the Model 3 sedan and Model Y crossover SUV, which were revealed late Thursday U.S. time, ranged from 6% to 20% compared to pricing before the markdown. This is before accounting for a federal tax credit of up to $7,500 that went into effect for certain electric vehicle models at the beginning of January.
In the United States, it also reduced pricing for its Model X luxury crossover SUV and Model S sedan.
In Germany, Tesla (NASDAQ:TSLA) reduced the price of the Model 3 and Model Y, its best-selling vehicles worldwide, by between 1 and 17 percent, depending on the configuration. It also reduced rates in France, Switzerland, and Austria.
For a U.S. buyer of the long-range Model Y, the new Tesla price paired with the newly implemented U.S. subsidy results in a 31% reduction. In addition, Tesla's action increased the number of its automobiles eligible for the Biden administration's tax credit.
Before the price reduction, the five-seat version of the Model Y was ineligible for this credit, a categorization that Tesla CEO Elon Musk deemed "wrong." After the price reduction, the Model Y long-range will be eligible for the $7,500 federal credit.
Combined with price cuts announced last week in China and other Asian regions, the move marked a turnaround in Tesla's largest markets from the strategy it pursued for the majority of 2022, when demand was strong and average sale prices for its electric vehicles were rising.
Gary Black, a Tesla investor who has remained bullish on the firm and its prospects despite its recent dramatic share price loss, stated in a tweet, "This should greatly improve 2023 (Tesla) volumes." It is the correct action.
Prior to the price reduction, the number of immediately available models on Tesla's website in the United States has been increasing. Used Tesla model prices had also been falling, increasing the company's need to modify new-car sticker costs.
NEW SALES LEADERSHIP
This is Tesla's first significant change since selecting Tom Zhu, its chief executive for China and Asia, to supervise U.S. production and sales.
Last week, Tesla reduced pricing in China and other Asian regions. In addition to prior price reductions announced in October and recent incentives, the China pricing for a Model 3 or Model Y decreased by 13% to 24% from September, according to calculations by Reuters.
Additionally, Tesla has reduced pricing in South Korea, Japan, Australia, and Singapore.
Analysts had predicted that the price reductions in China would increase demand and increase the pressure on its competitors, particularly BYD, to follow suit in what could become a price war in the world's largest single market for electric vehicles.
This pressure may also be increasing throughout Europe.
Last month, the Model 3 was the best-selling electric vehicle in Germany, followed by the Model Y, surpassing Volkswagen's (ETR:VOW p) all-electric ID.4. Volkswagen just increased the price of its entry-level ID.3 to make it comparable to the now-discounted Model 3.
Tesla fell short of Wall Street projections for deliveries in the fourth quarter. The year-over-year increase in deliveries was 40%, which fell short of Musk's own prediction of 50% growth.
Musk stated last month that "dramatic interest rate swings" had altered the outlook for the entire industry and that Tesla could decrease prices to support volume growth, resulting in lower profits.