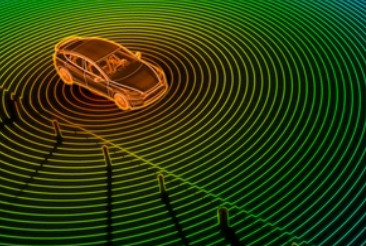 The anticipated expansion of driverless vehicles has increased demand for lidar technologies. Investors are aware that lidar devices generate laser pulses to build a three-dimensional image of the environment.
Therefore, they can see vehicles, pedestrians, buildings, and trees. As a result, this technology has the potential to revolutionize the development of driver-assistance systems. Given the segment's potential, Wall Street is attentive to lidar stocks.
Currently, Lidar stocks are running at a loss because they are primarily focused on scaling production. Analysts believe that the price of lidar sensors must decrease prior to their broad commercialization. Yet, the current decline in IT stocks, particularly lidar shares, presents a good opportunity for long-term investors who are patient.
What is lidar technology?
For those unfamiliar with the word, it is necessary to explain that lidar stands for "laser imaging, detection, and ranging."
LiDAR is a laser-based technology that measures the distance of an item from the earth's surface using lasers. Agriculture, forestry, watershed and river surveys, and geology mapping all utilize LiDAR.
This consists of:
Oceanography (for detecting the depth of the ocean and calculating the fluorescence of phytoplankton and surface biomass).
Terrain modeling in three dimensions (for various construction projects).
Agriculture (investigation of crop yield, scouting of crops, and seed distributions).
Archeology (mapping).
Since the 1960s, when laser scanners were mounted on airplanes to emit light beams towards the earth's surface and measure distances, lidar technology has been accessible. However, when GPS tracking became a reality in the 1980s, it received widespread acceptance as a technique for evaluating geographical measurements. As a result, the data produced by LiDAR technology became a crucial tool for providing accurate geographical estimates.
What is the function of lidar technology?
Lidar has uses in surveying, geodesy, archaeology, geography, and geology, among other disciplines.
However, its principal use is in the automobile industry, as these instruments are used to control and maneuver autonomous vehicles. Autonomous vehicles utilize lidar for obstacle detection and avoidance, safe navigation through surroundings, and passenger protection.
This function is the foundation of the lidar systems market attractiveness. Autonomous automobiles and other human-crewed or uncrewed vehicles are currently one of the top goals in the technology business, and the market appears to be expanding steadily.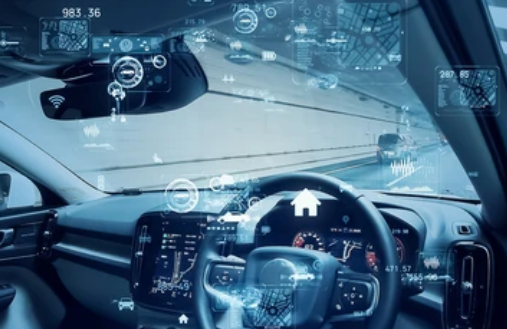 First, the manufacturing of remote-controlled or AI-operated UAV drones equipped with lidar is increasing. These machines are utilized for accident site scanning, forestry, agriculture, and landscape design, terrain modeling, archeology, and mine inspections.
In addition, McKingsley specialists have discussed AI-operated machines in the context of the efficient global distribution of e-commerce-purchased items. Since precise measurement of the environment and autonomous movement across space and around barriers could contribute to a successful delivery, could this technology also benefit from lidar sensors? Maybe so.
Even if this is not the case, the impact lidar technology is having in the domains in which it is employed is tremendous. UAVs that scan accident sites, for instance, can give precise forensic information and quickly submit it as court evidence.
Lidar is vital for self-driving cars since it is the only means for artificial intelligence to construct an image of the road, scan traffic signs, and recognize pedestrians, bicycles, and other road objects. This indicates that LiDAR companies are in a favorable position to profit.
Wall Street became interested in auto technology stocks in 2021, and some young investors regard auto technology as a long-term investment prospect.
A dozen companies have committed to producing self-driving cars or artificial intelligence-enhanced vehicles that improve driving efficiency, safety, and comfort.
Some of them are devoted to traffic analysis, data collection, and the development of risk reduction methods. This is one of the primary components of the self-driving objective that the technology sector is pursuing.
Other companies are creating wireless charging stations for electric vehicles. These charging stations function as magnets to charge electric vehicles parked in a specific region. This is a crucial step toward making electric and autonomous vehicles more robust over longer distances.
Developers are eager to create better and faster apps for mobile and smart devices that can connect with the autonomous car's artificial technology, thereby enhancing consumers' access to various car features, the quality and safety of their traveling experience, and the quality of the car itself.
Continuously coupled with VR technology, AI self-driving technology enables users to utilize visualization tools and access the physical navigation of their vehicle.
When investing in lidar stocks, it is important to consider issues such as the diversification of the business strategy and the company's vision for the future.
The growth in bond prices over the past year is one of the most important aspects to consider while selecting the optimal lidar stock. Moreover, an investor would want to witness a favorable trend in a company's commercial practices.
Low debt and a solid cash flow are further factors that should entice potential investors. The cash flow should be positive regardless of the stock price.
Investors should examine the earnings per share information for companies with negative cash flow (EPS). This data illustrates the progressive growth of the company.
1. Innoviz Technologies (INVZ)
Innoviz Technologies, founded in Israel, develops lidar semiconductor sensors and perception software. Numerous industries, including automotive, robotics, drones, and mapping, use its products. The company intends to increase its market share by providing inexpensive lidar systems.
Innoviz manufactures a solid-state lidar system at 905 nanometers, for example (nm). In contrast, our following stock, Luminar, produces at 1,550 nm. The 905 nm lidar is substantially less expensive than its cousin at 1,550 nm.
Innoviz released its third-quarter 2021 results on November 10, 2021. The revenue climbed by 13 percent from the previous year to $2.1 million. The company's net loss increased to $26.4 million, or 20 cents per share, from $15.7 million a year ago. Cash and equivalents were $139.5 million at the end of the quarter.
The lidar manufacturer has partnered with BMW (OTCMKTS: BMWYY) to install its InnovizOne sensors. In the meantime, its next-generation Innoviz. Two sensors achieve a 30x boost in performance and a 70 percent cost reduction over InnovizOne. According to analysts, the newest technology could expedite the adoption of additional vehicles.
Moreover, INVZ has just released Innoviz360, an HD lidar architecture with a pending patent. Observers of the industry note that it permits multiple scanning software setups at a reduced price. INVZ stock is currently priced at $4, a decrease of over 70 percent in the past year. The median 12-month price projection for Innoviz stock is $9. Interested parties should consider purchasing near the present price.
2. Aeva Technologies (NYSE: AEVA)
Aeva appears to be one of the top stocks in the lidar industry. Using frequency modulated continuous wave (FMCW) technology, this startup is currently designing sensors for autonomous vehicles. This is a lengthy acronym, but what you need to know is that it permits exact light detection at great distances. According to Aeva, this enables detection up to 300 meters away, immediate velocity, and the absence of any interference.
This stock is currently a buy since it appears to be very undervalued and has great growth stability. Its share price is lower than it was a year ago, but since October 2021, it has experienced a modest rise. The corporation has a market capitalization of about $2 billion. While lidar is still in its infancy, it has negative earnings per share (EPS) of -1.161.
The Q3 2021 earnings report for Aeva displays a lot of red, yet the company's earnings increased 79 percent year-over-year (YOY) to $3.48 million. Comparatively, it earned $308k in the first quarter of 2021 and $2.6 million in the second quarter. Although the company is not currently consistently profitable, its technology has the potential to enhance self-driving capacity.
3. Luminar Technologies (LAZR)
Luminar Technologies, our next stock, likewise develops lidar sensor technologies. The company intends to become an industry-leading supplier to the automotive sector. In 2021, for instance, the corporation formed a deal with Volvo (OTCMKTS: VLVLY) to develop autonomous highway vehicles.
In addition, Luminar recently announced that its Iris lidar technology would be included in the roof of Volvo's next-generation all-electric SUV. This agreement marks the launch of North America's first fully electric SUV with highway autonomy capability.
On November 11, Luminar revealed financial results for Q3 2021. The revenue climbed by 89 percent year-over-year to $8 million. The net loss increased to $36 million, or 10 cents per share, from $28.2 million in the prior-year period. At the end of the period, the company had $129 million in cash and $416 million in short-term investments.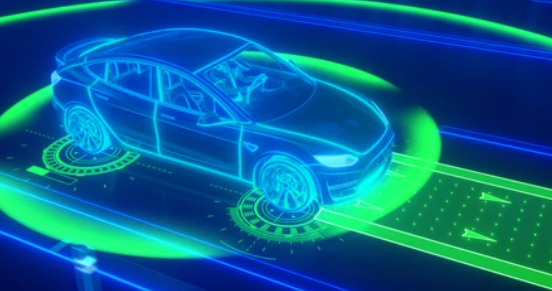 In January, Luminar also announced a cooperation with Mercedes-Benz (OTCMKTS: DMLRY) to speed the development of future technologies for highly autonomous driving in passenger vehicles. The cooperation represents a significant commercial achievement for Luminar.
In addition, chip giant Nvidia (NASDAQ: NVDA) has chosen Luminar's lidar sensors for its Nvidia DRIVE Hyperion autonomous vehicle platform.
Prior to next week's expected earnings report, LAZR stock sits around $16, down 56% over the past year. The median 12-month price projection for Luminar stock is $24. Buy-and-hold investors may wish to consider purchasing Luminar.
4. Quanergy Systems (NYSE:QNGY)
Quanergy Systems is a Silicon Valley firm that produces LiDAR sensors for 3D mapping, social distancing, robotics, smart infrastructure, and autonomous driving systems.
It is also focusing on boosting its market share in the Internet of things (IoT) industry, whose market value is projected to skyrocket to $1.40 trillion by 2026 from $761 billion in 2020, according to data compiled by Mordor Intelligence.
Although the firm was founded in 2012, it did not begin trading on the New York Stock Exchange until February 2022, following a reverse merger with CITIC Capital Acquisition Corp.
This purchase gave the company at least $175 million in liquid assets, despite the fact that it was already in an outstanding financial position, as seen by its over 20 percent year-over-year revenue growth.
It also benefited from good leadership, especially from its CEO Kevin Kennedy; under his watch, the company's funding increased to over $190 million.
Due to the fact that this is a brand-new stock, it is prudent to exercise caution; yet, based on the company's past financial record and current market conditions, it may experience rapid growth.
5. Ouster (NYSE: OUST)
Even if its ticker symbol sounds frightening, Ouster LiDAR stocks could have a bright future, particularly in the next few years.
This San Francisco-based startup manufactures scalable, high-resolution digital LiDAR sensors for applications ranging from smart infrastructure to automotive markets and robotics.
Diversification of its markets has the potential to be advantageous.
According to Statista, the robots market might experience a compound annual growth rate (CAGR) of 10 percent and generate $70 billion by 2028.
The Ouster was selected as one of the teams to create smart infrastructure projects in 2021, which may expand its total addressable market (TAM) for this vertical to $2.8 billion by 2025.
While Ouster is aware that there is a great scope for customer and financial development in autonomous vehicles, it is not placing all of its eggs in a single basket, which could provide protection against market declines.
6. Velodyne Lidar (VLDR)
As I highlighted in a recent piece, Velodyne has recently revealed that it will introduce a new lidar sensor dubbed H800, which it plans to sell for $500. As a result, I stated, "The H800 will be sufficiently affordable to add to all luxury and most mid-range vehicles." In addition, Highways Today lauded the H800's "excellent detection" capabilities.
In addition, Ford's European commercial-vehicle division announced that it would utilize the H800. This year, Velodyne anticipates a top line of $100 million. In addition, "Velodyne has advanced, close ties with Ford, China's Baidu (NASDAQ: BIDU), and Hyundai Mobis."
Moreover, VLDR stock is less hazardous than undiversified car lidar manufacturers. Velodyne is creating autonomous robot sensors. Velabit, the company's 3D lidar sensor for robots, was recently awarded the Silicon Valley Robotics 2020 Innovation Award. It has a 100-meter range, costs about $100, and is compatible with drones and vehicles.
The market valuation of the organization is $3.4 billion. VLDR stock is relatively inexpensive for a firm that is arguably a pioneer in the rapidly expanding lidar market.
7. Innoviz Technologies (NASDAQ: INVZ)
Innoviz Technologies, one of the promising companies on this list, is an Israel-based company that develops perception systems and solid-state LiDAR sensors.
It is the originator of the Innoviz technology, which is now employed by major automakers such as BMW, who could deploy a level-3 autonomous vehicle in North America in the second half of 2022.
Level 3 autonomy allows the driver to remove their hands from the steering wheel and keep their eyes on the road under certain conditions.
Innoviz is also increasing the production of this solid-state sensor for clients, including Samsung's Harman and HiRain Technologies, one of the world's largest chassis electronics producers.
Similar to Quanergy, Innoviz is a new public business following its merger with Collective Growth Corporation, which increased its market capitalization to $1.4 billion.
The mix of being a new stock and having solid customer partnerships may make this stock appealing to novice investors.
8. Allegro MicroSystems
Allegro MicroSystems differs from the other companies on this list in that its primary focus is not lidar. The creation of microchip devices is essential to their business model. In addition, it offers power and sensing systems for motion control. Allegro purchased Voxtel in 2020 to develop lidar solutions.
Allegro was established in 1990 and had a market capitalization of more than $6 billion. The stock does have a positive EPS of 0.24, but its P/E ratio of 132.32 is rather high. However, the majority of its Q3 2021 earnings appear to be extremely robust. Its revenue was $193,6 million, an increase of 41.68 percent year-over-year. Its net income increased dramatically by 246 percent year-over-year, concluding the quarter at $33 million. The company's profit margin increased 144.5 percent year-over-year to 17 percent.
As the competition for autonomous vehicles intensifies in the future, lidar will be one of the technologies of choice for their implementation. Therefore, it is essential for investors to monitor the big stocks that can help them capitalize on this expanding market.
One of these stocks is Luminar, which debuted on the market on December 3. It has contracts with Daimler AG, Mobileye (a division of Intel), and Volvo. These contracts may assist Luminar in solidifying its position in the competitive lidar market.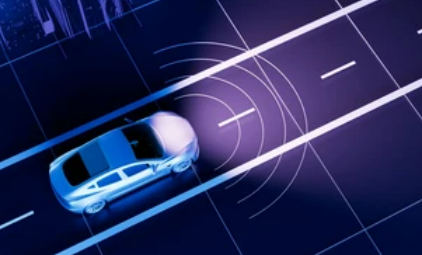 Velodyne could be an additional appealing wager on lidar. The organization continues to profit from its first-mover advantage, extensive portfolio, and approximately 300 customers. Veoneer is an additional lidar-centric brand that could benefit from its cooperation with Velodyne. It has a track record of providing manufacturers with exceptional sensor technology for automotive modules, which can be effectively integrated into automobiles.
The bottom line
We are still in the very early stages of this new technology, which is the primary cause for the recent underperformance of several lidar stocks. The majority of these companies are not yet profitable and are still creating superior products. In addition, despite the promise of this superior technology, it must improve and become more affordable to be feasible. Probably not for at least a few years. Lidar technology and sensors are well-established in the autonomous vehicle market, and now a rising number of companies are discovering novel ways to leverage this laser-driven technology to enhance other industries, including oceanography, seismology, robotics, and more. While the increasing number of competitors in the Lidar market may be adding to a sense of optimism over Lidar's potential future, competing companies and technologies indicate that this industry is still in flux, and investors have plenty to consider when selecting the best Lidar stocks.