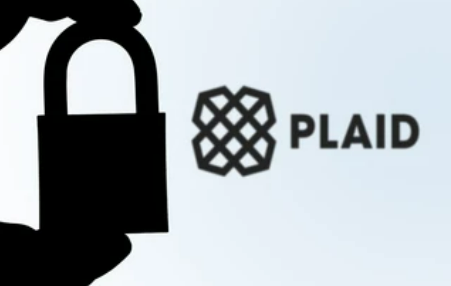 What Is An Initial Public Offering, And How Does It Work?
IPO is the procedure by which a private company issues additional shares of stock to the public. Why be public? The biggest advantage of going public is access to more finance.
A company must have a history of growth and other positive results and hire an investment bank to underwrite the initial public offering to go public (IPO). In addition, the underwriters conducted due diligence and reviewed financial data and business models.
Following the completion of the required paperwork, the corporation sells its stock to institutional investors. Once the initial block of shares has been sold, the firm decides the initial price and date for the stock to begin trading on a stock exchange with the assistance of underwriters.
What Is Plaid?
Plaid is a San Francisco-based provider of financial services, notably an open banking platform designed to allow the transmission of data between consumers and businesses and their bank accounts. This is accomplished using an application programming interface (API) that grants third-party developers access to a company's data.
The startup was founded in 2012 by programmers Zach Perret and William Hockey, who were irritated by the difficulty accessing data when developing financial products. By providing an API designed to serve as a data layer between financial institutions and applications.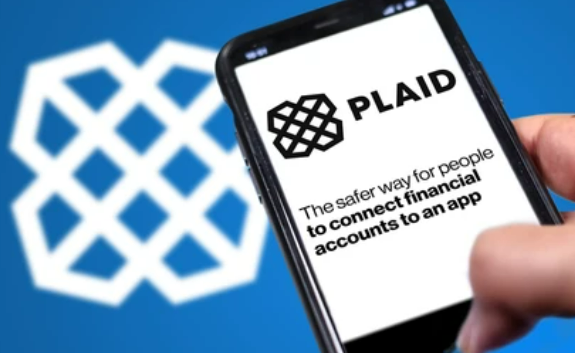 Plaid's technology-enabled peer-to-peer payments app Venmo improves its real-time transactions with partners, and Plaid also constructed Venmo's back-end infrastructure. The subsequent success of Venmo helped Plaid gain additional clients.
With this momentum, Plaid obtained $2.8 million in seed funding in 2003, led by Spark Capital. The funds financed the relocation of the company from New York to San Francisco and the exit from private beta.
A Series A funding round of $12.5 million was completed in 2014, and a Series B funding round of $44 million provided the required finances for scaling operations further in 2016. After a period of focusing on product development, a $250 million Series C financing occurred in 2018, followed by a period of product development.
In April 2021, the firm raised $425 million in a Series D funding round. By December 2020, the company had approximately 650 employees and annualized revenues of $170 million. Plaid claims to have merged with more than 11,000 banks and connected to more than 200 million consumer accounts to date.
Plaid enables clients to link their bank accounts to other apps for faster and more effective money transfers and payments. The fintech startup, founded in 2012, is at the forefront of the "open banking" trend.
Using an application programming interface, third-party application developers can connect to user accounts (API). Therefore, whenever you connect your bank account to an app by logging into your bank account, there is a risk that you are utilizing Plaid's technology.
Consequently, Plaid receives a small charge for facilitating transactions. For instance, you might link your bank account to Robinhood and send funds, and Plaid earns a small fee in exchange for providing the service.
The open banking model is a service through which banks make data accessible via an API. This means that third-party developers can use the data from financial institutions to create new products. Open banking facilitates customer and company access to transaction data, accounts, and new products. The open banking concept will facilitate the transfer and management of funds.
Financial institutions collaborate with third-party developers to ultimately facilitate customer finance.
How Does Plaid Function?
Plaid enables connection between fintech applications and user bank accounts. Once a user registers with a fintech app that uses Plaid, they can connect with a variety of financial institutions. The user will then be required to register, and Plaid encrypts the user's data and shares it with the app in a secure manner.
The Plaid firm is at the forefront of the open banking revolution by creating a product that facilitates the connection of bank accounts to applications.
How Does Plaid Generate Revenue?
The company generates revenue through transaction fees. Because Plaid enables transactions between apps and bank accounts, the technology is in high demand. Plaid can be used to link a user's bank account to Robinhood, for instance, and users can transfer funds directly from their bank accounts to the Robinhood application.
Plaid's service is connected to over 11,000 financial institutions. Other well-known firms that utilize Plaid to link user accounts include Venmo, Acorns, Samsung, and Betterment.
Who Are The Competitors of Plaid?
Plaid's competitors include financial data aggregators such as Yodlee and Zabo. The former has been a staple for more than two decades, with an IPO in 2014 valuing the company at approximately $340 million. Envestnet, a provider of wealth management technology, acquired Yodlee for $590 million in 2015, and it remains a prominent participant in data aggregation.
In contrast, Zabo, which was founded much later in 2018, focuses on connecting cryptocurrency accounts as opposed to banks and brokerages and can handle exchanges like Coinbase and Kraken. In August 2021, Coinbase acquired Zabo for an unknown amount.
Finicity, an open banking operator based in Salt Lake City, was acquired by Mastercard in 2020 for $825 million.
What Is The Business Strategy of Plaid?
Plaid's first business strategy centered on easing developers' access to data and facilitating financial innovation. Plaid's efforts helped to the success of early client Venmo, which drew further consumers and funding.
The 2019 acquisition of investment data aggregator Quovo signified Plaid's intention to expand beyond checking and saving data. In 2021, Plaid also acquired the interactive branding business Flannel.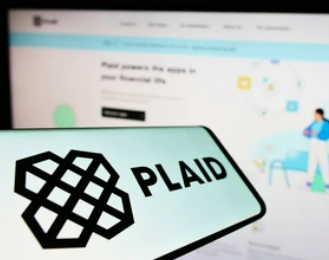 Visa intended to acquire Plaid in 2020, but the deal fell through after the US Department of Justice filed a lawsuit to prevent it on the grounds that it would stifle competition in the payments business.
Plaid has faced various reputational challenges, including data usage concerns and incorrect disclosure of privacy risks. The company settled a class-action lawsuit for $58 million in 2021, following allegations that it disclosed personal banking information without user authorization.
Some would-be investors and traders in an IPO will have worries about the future applicability of open banking techniques in light of this development. It remains to be seen how the lawsuit will affect the market perception of the corporation.
Plaid is a promising company with strong revenue growth and a competitive edge in the expanding open banking industry. Analysts anticipate triple-digit sales growth for Plaid.
Plaid. Accenture's research indicates that 76% of banks anticipate the Open Banking API to grow by at least 50% over the next three to five years. In addition, Juniper Research predicts that global payment transactions enabled by Open Banking would surpass $116 billion in 2026, up from less than $4 billion in 2021. This corresponds to a projected CAGR of 96% between 2021 and 2026. According to the Plaid 2021 Annual Report titled The Fintech Effect, the percentage of US consumers who use fintech has reached 88%, which is greater than the percentage of consumers who use video streaming subscriptions (78%) and social media (72%).
Multiple use cases exist for Plaid's fintech products in personal finance, lending, wealth, consumer payments, banking, and company finances. However, according to Plaid's 2021 Annual Report, there are no single-use cases with a penetration rate exceeding 70%, indicating significant growth potential in the coming years.
Given the prognosis for open banking, it is not out of the ordinary for Plaid to double its valuation over the next few years or go public at a greater valuation in anticipation of future revenue growth. However, 2022 may be a good time to invest in tech IPOs, as some businesses, such as Instacart, have reduced their valuations by 40% in response to the recent drop in tech stocks. This year, investors may be able to benefit from the lower valuation.
The IPO date of Plaid is presently uncertain. Now that the Visa transaction has gone through, there are rumors that Plaid's initial public offering could occur in 2022.
We won't have a better idea of when the Plaid IPO will occur until one of the following occurs:
The Plaid IPO date range is divulged to the business press.
Plaid submits to the SEC a confidential S-1 filing (and announces/leaks the news).
The SEC makes available to the public a Plaid S-1 file.
There may be further hints, such as when Plaid chooses the main underwriter for the IPO. Such announcements would indicate that the IPO will occur within six to twelve months.
Even when the corporation and SEC reveal the S-1 file to the public, we will not have a fixed date. However, the IPO date normally occurs around one month after the S-1 is made public.
About Plaid IPO Details
Numerous people want to know when Plaid stock will be available. However, a Plaid IPO is currently only a rumor, and no files or official announcements exist. However, according to reports, the company is expected to go public in 2022.
Plaid's IPO date has not yet been determined. However, if you are interested in Plaid stock, keep an eye out for informational updates as they become public.
The ticker is currently unknown. However, indications indicate that Plaid's stock ticker will likely be PLAD. Therefore, investors should begin preparing to purchase the stock. This step-by-step guide to going public provides more information on the IPO process.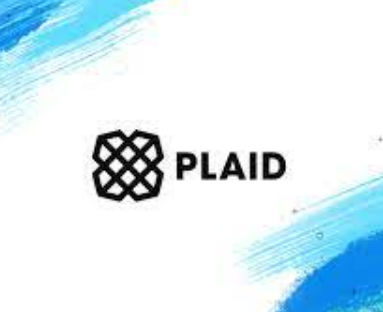 Always conduct research before making an investment. Initial public offerings can be tumultuous over the first few months, and share values fluctuate continuously. Moreover, if investing in IPOs is of interest to you, check out our list of the most recent IPOs and our IPO calendar. We update the calendar regularly with the most recent information regarding forthcoming and filed IPOs.
Growth Fuels Demand for Plaid Stock
Open banking is not a novel idea. Nonetheless, it has acquired considerable pace in recent years. COVID-19 compelled customers to conduct more commerce online and via mobile applications. Consequently, Plaid's 2020 revenue rose to $170 million, a 60% increase from the previous year. In addition, it appears that the shift online is here to stay. Plaid's CEO, Zach Perret, told Forbes…
Three-quarters of consumers believe they have reached a new normal in their financial lives and intend to fully engage with their financial services online. For example, the 50-plus population is one of the fastest-growing demographics among our clients.
In addition, the fast expansion of APIs and the introduction of the new legislation are boosting the push for open banking. Investors are captivated by the fact that major financial institutions have begun to accept change.
Jamie Dimon, CEO of JP Morgan, slammed Plaid in January 2021, stating that a struggle is building with companies that "improperly use the data that they are provided." However, the banking giant caught the eye of investors when it participated in the Series D fundraising round for Plaid two months later.
Moreover, Plaid attracted attention when word of its merger with industry heavyweight Visa leaked (NYSE: V). However, the transaction did not materialize. Thus investors continue to hold onto Plaid stock.
How to Purchase Plaid Stock Prior to the IPO
In the past, access to IPOs as highly profitable investments was restricted to privileged customers of the largest brokerage firms, making it difficult for individual investors to participate. You were unable to purchase shares at a price set by the corporation, and you were required to wait until the shares began trading on the public stock market at a price determined by supply and demand.
Now that technologies and markets have altered the game's rules, normal investors can acquire pre-IPO shares. To participate in the Plaid IPO, you must use IPO investing applications. They provide customers with access to initial public offerings and secondary offers via their current brokerage accounts.
How to buy shares in Plaid when it goes public?
Once Plaid goes public, a brokerage account will be required to invest. Consider opening a brokerage account as soon as possible so that you are prepared when the stock reaches the market.
Compare trading platforms for stocks. Utilize our comparison table to discover a suitable platform.
Create a trading account. Fill out an application with your information.
Confirm your payment details. Activate your account.
Investigate the stock. Before deciding whether the stock is a good investment for you, locate it by name or ticker symbol and conduct research.
Obtain now or later. Purchase the appropriate amount of shares with a market order, or use a limit order to postpone the purchase until the stock hits a specified price.
Try to purchase shares in pre-IPO secondary markets.
Founders, early employees, and investors frequently face challenging circumstances. They own valuable shares in a company that is not publicly traded.
These stockholders may have a net worth in the millions of dollars due to their stock ownership, but the stock is illiquid because it is not traded on an exchange.
A few platforms have emerged to facilitate the liquidation of these individuals' shares prior to the IPO.
Linqto, EquityZen, and Forge are a few of the most popular websites.
Both websites add liquidity to a previously illiquid asset. Accredited investors (those with > $1,000,000 in investable assets) may join these sites and seek to purchase shares of these companies when they become available.
The shares are only available to authorized investors due to the fact that the company's financial statements have not yet been made public, increasing the investors' risk.
Demand is high for prominent companies, reducing your chances of getting shares. The author deems this a low-probability method for acquiring shares. However, some readers have documented their success with this method of purchasing shares.
Conclusion
The date of Plaid's initial public offering (IPO) has not yet been declared, but anticipation is rising for the inevitable event. It is difficult to predict the company's post-listing worth, but it might be far higher than $15 billion. Plaid's IPO is still no formal date, but many industry insiders expect it to go public with Klarna and Instacart this year.
FAQs
In what currency Plaid IPO and post-IPO shares will be traded?
The Plaid IPO and stock trading will be conducted in US dollars.
If you have funds in a different currency, the cheapest option to convert them is to use the mid-market exchange rate (which you can obtain on Google) and a fintech service likewise. Banks may add hidden markups to their exchange rates without your knowledge, resulting in higher fees. And if there is a cost, you are charged twice and never conceals fees inside the exchange rate.
Are IPO investments profitable?
No, as only 22 percent of IPOs were profitable in 2020. Nonetheless, this IPO is one of the most anticipated, and Plaid is supported by leading financial organizations. Consequently, it may be worthwhile to invest in Plaid's IPO.
When is the Plaid IPO date?
Plaid has not yet established an IPO date. However, analysts predict the IPO will occur this year.