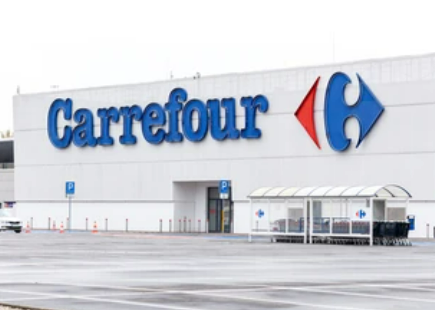 French grocery chain Carrefour (EPA:CARR) is freezing prices on 100 basic items, including sardines in tins, rice, and dishwashing detergent, the company announced on Monday. Carrefour joins other companies in an effort to assist consumers in coping with growing inflation.
The actions are a result of the government of President Emmanuel Macron pressuring businesses to do more to reduce pricing increases.
Faced with the possibility of a supertax on their record profits, the French oil and shipping giants TotalEnergies and CMA CGM announced additional price-cutting measures in July. TotalEnergies announced that it will drop fuel rates at its service stations throughout France from September 1 through the end of the year, while CMA CGM announced that it will reduce shipping costs by 750 euros ($751) per container for Asian imports to France.
Carrefour stated that pricing for a number of products, including food, healthcare, and clothes, would remain unchanged until November 30.
Faced with soaring inflation, some shops have targeted consumers' anxieties about the rising cost of living with their own marketing initiatives.
In May, the French grocery chain Leclerc froze prices on 120 of its most popular items until July, but the British supermarket chains Asda and Morrisons said in April that they would reduce prices on key commodities.
Inflation in France climbed to 6.8% in July, the highest rate since France began using European Union methodology to generate the figures in the early 1990s, although being lower than in the majority of other EU nations due to price controls on electricity and gas.
As a result of Russia's invasion of Ukraine, energy prices have increased, adding to pricing pressures caused by tight supply chains after the COVID pandemic's deadliest outbreak.