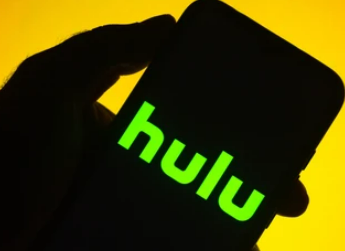 Hulu is a well-known premium streaming service in the United States that delivers live and on-demand television and films, with or without advertisements. The expansion of Hulu's subscriber base has expanded from year to year. Hence investors wishing to acquire Hulu stock are certainly keen to get in on the action.
Most investors would love to possess Hulu stock. It would be nice if you could genuinely buy it, as their growth numbers throughout the years have been phenomenal. Did you know that Hulu presently has about 32 million paying members and is the most popular live TV streaming platform?
If you appreciate Hulu, you may wonder if you can invest in the video-streaming site and create revenue. Hulu is, without question, one of the internet's fastest-growing platforms. Hulu has yet to make its stocks accessible to the general public. Investing in Hulu is still doable. How could it be? Read on to explore how you may benefit from Hulu's growth.
Hulu is an internet streaming service that provides many priced options for viewing on-demand or live programs from the most prominent cable networks and participating local stations.
It is a popular alternative to Netflix since you can stream current TV seasons and watch live TV. Other sites, such as Netflix, may need you to wait until the current season concludes before the episodes are made accessible.
Additionally, the service develops original television shows and films that cannot be seen on other platforms. As a result, it has one of the largest streaming collections, providing subscribers with several viewing alternatives.
How did Hulu begin?
Initially, the company was a joint venture between many major television networks and their parent companies.
For instance, it was one of the first sites to offer replays of current and defunct TV series like ABC, CBS, Fox, FX, and others.
Due to mergers and strategic business choices within the media industry, numerous networks sold their minority holdings in Hulu throughout the years.
If you've been following the development of TV streaming applications over the past few years, you've likely seen how many networks have established their own services. This action decreases the market share of industry titans such as Hulu and Netflix.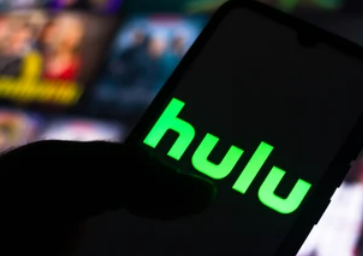 Additionally, it allows them to generate unique series and films.
Hulu continues to provide programs from networks that may have their own streaming services despite these changes behind the scenes.
Currently, The Walt Disney Company (66 percent ownership) and Comcast Corporation jointly own the service (33 percent ownership).
Who is the owner of Hulu?
Unfortunately, Hulu does not have a publicly-traded stock akin to stocks like Instagram and SpaceX that appear to be listed but are not. Hulu is a joint venture between Disney and Comcast. There have been a number of ownership changes since Hulu's start.
Early in 2019, The Walt Disney Company acquired 21st Century Fox (NASDAQ: FOX), giving Disney a 60 percent stake in Hulu. AT&T (NYSE: T) subsequently repurchased its 10 percent interest from Disney.
Comcast bought NBC Universal. When News Corporation transferred ownership to its subsidiary 20th Century Fox, ABC/Disney and Time Warner acquired equity holdings, and Comcast acquired NBC Universal. In March of 2019, Disney acquired a 30% investment in 20th Century Fox and a 9.5% share in AT&T. (through Time Warner).
Currently, The Walt Disney Company (NYSE: DIS) controls 67 percent of the company and has entire control over it. Comcast (NASDAQ: CMCSA) continues to be a passive stakeholder with a 33 percent stake.
Comcast, on the other hand, said that it will sell its 33 percent stake in Hulu in the future for fair market value by 2024. Investors will then know Hulu's market capitalization, although Disney values the company at a minimum of $27.5 billion.
What is Hulu's value?
While some estimates place Hulu's value at $15 billion, others place it closer to $45 billion.
The market for video streaming is expected to earn over $72 billion by the end of this year and surpass $110 billion by 2025.
With over 43 million paying subscribers, Hulu is one of the most popular streaming services in the United States, despite the rise of other competitors.
Before the pandemic, Hulu was already a standard video streaming service, and the subsequent trend toward premium streaming services has only helped.
Why is Hulu stock valuable?
Hulu, like Netflix, is one of a handful of streaming providers that ushered in the present golden era of streaming. Hulu has made enormous inroads in the streaming sector, averaging 10 million new customers every year. For a few bucks a month, subscribers can enjoy thousands of hours of original and classic content.
Additionally, Hulu has produced award-winning original material, such as Fargo, Atlanta, Handmaid's Tale, and the Act. It is one of the few streaming services comparable to Netflix in terms of content quantity and quality. Hulu had 35.5 million subscribers by the end of 2020, which was less than half of Netflix's number but still respectable.
Hulu is a strong challenger for the second position in terms of overall income and subscriber count, despite Netflix's unquestioned reign as streaming's absolute monarch. The Disney Corporation presently owns 67 percent of Hulu and has a market capitalization of nearly $330 billion.
Disney has successfully increased earnings. In spite of Hulu's record-breaking revenue last year, the company posted a $2 billion deficit. However, a significant portion of this loss was attributable to expenditures on their streaming channels and new original content for those platforms.
Hulu is a privately held joint venture that is not publicly traded. Hence it is not a publicly-traded stock. Many individuals may be dismayed to learn that Hulu stocks are not publicly traded. Hulu is now a joint venture between Disney and Comcast, with Disney holding a 66 percent stake. Consequently, you can purchase stocks of this majority-owned corporation.
By investing in its parent company, you would also have access to the benefits of other products. Disney and Comcast are two of the most profitable and valuable stocks as of now.
Hulu lacks a stock symbol since it is not a publicly listed company. 'HULU' is nevertheless accessible.
The stock symbol for Disney is "DIS," whereas the stock symbol for Comcast is "CMSA." Disney holds around 67% of Hulu's stock, while Comcast owns 33%.
You can acquire indirect ownership by purchasing either Comcast or Disney. You may view the performance of these two firms by viewing their tickers on your broker's website.
Since Hulu is a privately-held company, you cannot acquire its stock at this time. You can instead gain exposure to the stock via its parent firms.
As of March 14, 2022, the following is the stock price of both companies:
Disney (DIS): $130
Comcast (CMCSA): $45
You may use a stock screener to monitor the most recent trade price of a company and to examine its fundamental and technical data.
Does Hulu have an initial public offering?
What exactly is a Hulu IPO? First, an IPO provides Hulu with the option to generate capital through public investments. There is a potential that Disney will split off Hulu via an initial public offering.
The term spin-off Hulu refers to the establishment of Hulu as an independent company, either by separation from Disney (the parent company) or the selling of additional shares.
Disney has shown no willingness to list Hulu as a publicly listed company. Therefore it is doubtful that a Hulu IPO will occur in the foreseeable future.
Why invest in a platform for video streaming?
People utilize video streaming services such as Netflix and Disney+ to invest in their rising wages and wants. For instance, Disney receives substantial revenue from Hulu, Disney+, and ESPN+. The necessity for such platforms has risen since the pandemic.
Investors believe they will benefit substantially from entertainment while remaining at home. Additionally, numerous other firms, such as AT&T and Comcast, are also attempting to get entry, similar to Disney, given the circumstances. Thus, it is reasonable to conclude that Disney made the right decision in November 2019 and has reaped several rewards.
Rewards and risks of investing in Hulu
Since you cannot invest directly in Hulu, let's examine the rewards and hazards of investing in Disney's parent company.
Rewards
Hulu is a robust service that continues to attract more users.
Disney's video-streaming channels exhibited considerable growth in 2020.
Subscription services are a strength for Disney.
The parent company of Hulu's global consumer base makes it more solid and dependable.
Additionally, Disney is one of the major controllers of customer experience.
Risks
Competition is one of the major hazards associated with owning Disney stocks. The industry's intense competition makes investing in video streaming platform stocks rather riskier.
Disney's other products, such as physical experiences, may mitigate Hulu's favorable development.
How to invest in Hulu?
While you cannot directly invest in Hulu, you may indirectly invest in it by purchasing shares of Comcast (CMCSA) or Disney (DIS) (DIS).
This is a good transaction, given both of their stocks have been steady throughout the years, especially Disney stock.
Investing in any of these two firms would offer you partial ownership of Hulu, but you would not receive exclusive voting rights or anything else relating to Hulu.
Given the performance of the stocks of both firms, this might be a wise long-term investment. You can simultaneously invest in Hulu's competitors.
1. Comcast (NASDAQ: CMSA)
Comcast is a minority shareholder in Hulu, holding 33% of the company's ordinary stock.
Therefore, you may indirectly invest in Hulu through Comcast.
Even though Comcast owns a major piece of Hulu, they have no real authority over the company.
As a partial owner of Hulu, this is the next best thing to owning Disney stock.
Comcast effectively transferred ownership of its shares to Disney in 2019, and it appears Disney will exert pressure on Comcast to sell the remaining of its shares by 2024.
Disney and Comcast have reached an agreement prohibiting Comcast from selling its shares to rival streaming services such as Netflix.
Comcast, one of the world's most successful media giants, earns an absurd amount of money annually.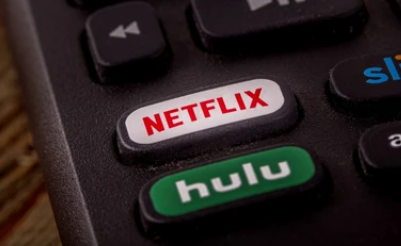 As of June 2020, the company's quarterly gross revenues exceeded 24 billion dollars.
The company's market capitalization is also $265 billion.
Despite its enormous market capitalization, Comcast is an excellent pick for value investors due to its comparatively low share price.
Comcast also owns AT&T Internet, Xfinity Broadband, and other broadband services.
The company also owns NBC's streaming service Peacock, Dreamworks, and Universal Studios, as well as notable cable networks such as USA, CNBC, and MSNBC.
Comcast is also an outstanding dividend stock, with nine years of sustained dividend increases.
2. Disney (NASDAQ: DIS)
Disney (NASDAQ: DIS) provides a video streaming package for $12.99 per month that includes Hulu, Disney+, and ESPN+. Disney+ provides access to material from Disney, Pixar, Marvel, Lucasfilm (Star Wars), and National Geographic.
Due to Marvel, Lucasfilm, Pixar, and other films, Disney now enjoys several box office smashes each year. It has a dominant position in several elements of media production.
In its initial three months of operation, between November 2019 and February 2020, Disney+ plus received 28.6 million subscribers.
Disney stock is a popular pick among value investors despite its high price. Something that might make it a suitable fit for investors desiring a direct Hulu investment but willing to accept an indirect commitment.
3. Netflix
Netflix is currently the uncontested king of streaming and has over 208 million subscribers worldwide. Last year, the company generated more than $25 billion in revenue. However, Netflix had a huge miss in the first quarter of 2020, as their subscription target was significantly missed.
Numerous analysts may argue that Netflix stock is now overpriced. While Netflix asserts that competition was not a significant factor in these failed expectations, many remain suspicious. Despite the fact that Netflix may have lost market share in recent years, it still exhibits strong buy-and-hold indications.
The company reduced expenditure in 2019 and had a greater cash flow in 2020, and it aims to invest $17 billion in new content for this year and the next. Other competitors appear to be vying for the streaming king's throne, which creates a precarious situation for him. Netflix is a video streaming service that offers movies, cartoons, and documentaries, among others. Netflix is an advertisement-free video streaming service with over 205 million subscribers.
4. Roku (NASDAQ: ROKU)
Roku has had a difficult few months, but it is too early to give up on the company. Our streaming service has a different focus than the others on this list since they do not prioritize content.
Instead, Roku focuses on streaming management and provides a centralized platform for organizing and accessing all of your streaming material. Therefore, Roku is not in direct competition with the majority of other streaming services.
The number of Roku's accounts increased by 35 percent over the previous year, demonstrating the company's robust expansion throughout the pandemic. Since traditional television viewing is declining, advertisers are seeking new methods to reach people, and Roku is a viable option.
Roku anticipates a 3 percent increase in sales for the upcoming quarter, a daring forecast considering the company's past performance. The average revenue per client has increased by 32% during the previous year.
5. FuboTV Inc (NYSE: FUBO)
Late last year, FuboTV stock reached its all-time high, but it experienced a significant decline in April. FuboTV concentrates only on sports and sports streaming and has just begun to include sports betting in its streaming platform.
During the fourth quarter of 2020, the company's revenue nearly doubled, and subscription revenue increased by 91 percent. This is mostly due to the platform receiving less attention than expected.
In many states, sports betting remains a legal gray area, and only a handful of states have totally authorized it.
6. AT&T (T)
With its Warner Media division, AT&T is not only your network provider and owner of HBO Max. On June 30, 2020, the platform had over 36 million subscribers in the United States. However, according to their figures, the second quarter only saw 4,1 million subscriptions. In addition to HBO Max and Warner Media, the company owns Michigan Bell, Pacific Bell, Turner Broadcasting, and several more well-known brands.
The subscriptions pay them back handsomely with a cash flow of $12.05 billion, with a cash flow of $6.991 billion at the conclusion of the quarter. Their assets were likewise evaluated at $547.898 billion, yet their stock is far less expensive.
Conclusion
On-demand video streaming services are the future of movie viewing, and Hulu is well-positioned to become Netflix's primary competition. Hulu is worth purchasing due to Disney's vast money, strong marketing, and limitless possibilities for ad revenue from lower-tier subscribers. Even though it's hard to acquire Hulu stock directly on the stock market, investors can purchase Disney (DIS) and Comcast (CMCSA) stocks instead (CMCSA). Thus, you may partially own Hulu with these firms' other excellent products.