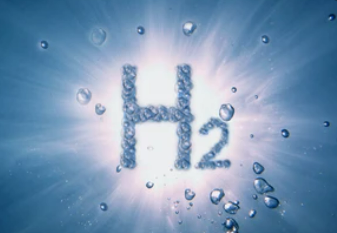 When hydrogen is used as an energy source, no greenhouse gas emissions are produced. The only waste product created is water vapor, and this makes it a more environmentally friendly alternative to fossil fuels such as natural gas, oil, and coal.
Rarely obtained in gaseous form, this is a disadvantage of hydrogen as a fuel source. And despite the fact that hydrogen may be derived from numerous sources, some of these methods emit greenhouse gasses. In addition, we have not yet achieved the necessary scale to compete economically with fossil fuels.
This may, however, change in the coming years. This potentially emission-free fuel has enormous potential and is currently being utilized by a number of companies. The current geopolitical climate has driven a global push for renewable energy. Consequently, investors may consider investing in hydrogen companies in anticipation of the continued demand for such energy sources.
Hydrogen is regarded as a critical component for assisting nations in reducing emissions from energy use and achieving net-zero emissions by 2050. It is a cheaper and more environmentally friendly alternative to natural gas.
Between now and 2030, the British government is committed to investing up to £4 billion in hydrogen, including production facilities. The goal is to produce enough hydrogen to replace fossil fuel gas in about 3 million homes for heating and cooking. The government anticipates that between 25 and 30 percent of UK households will be powered by hydrogen by 2050. President Joe Biden's infrastructure program in the United States contains $8 billion for the capture, delivery, and storage of clean hydrogen.
Numerous companies, both large and small, are developing hydrogen technologies, including hydrogen fuel cells and automobiles that operate on them, and companies that create hydrogen. The attractiveness of trading and investing in these stocks lies in their long-term growth potential. If hydrogen acquires traction as an alternative fuel source, these stocks could have the same potential as oil and gas companies when they were in their infancy decades ago.
Are hydrogen stocks in a bubble?
Due to the speculative nature of hydrogen stocks, price fluctuations are common. The future market for their products is uncertain, and many do not have earnings or low sales or profits. This indicates that the price may be volatile, with huge swings up and down. As investors go through phases of excitement and disillusionment with the technology, short-term bubbles are prevalent. Learn about bubbles in the stock market.
According to the International Energy Agency, just 1% of the world's energy demands are now met by hydrogen. However, this may soon change. According to the Hydrogen Council, by 2050, hydrogen might supply more than 20 percent of the world's energy needs, and this is why.
Hydrogen can assist in resolving issues caused by the shift away from fossil fuels. Hydrogen may be the answer to some of the unique difficulties brought by the move away from fossil fuels. Although solar and wind power are often less expensive than fossil fuels, they are intermittent, seasonal, and weather-dependent. We need technologies to store energy from solar panels or wind turbines for use when the sun or wind is not present.
And lithium-ion batteries, which are now used for electric power vehicles, are too hefty for heavy-duty trucks, aircraft, and ships. Despite significant advancements in battery technology over the past decade, their range remains restricted, and they require a long time to charge.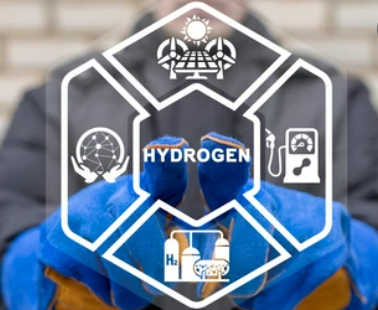 Enter green hydrogen. Hydrogen is a relatively light, colorless gas that can be used for energy storage, fuel for trucks, planes, ships, and even heat houses, and industrial power processes such as steelmaking. Hydrogen is three times lighter than jet fuel, yet its combustion produces only water. There is no need to wait in order to refuel a hydrogen-powered vehicle at a hydrogen refueling station.
What factors influence the price of a share of hydrogen?
Potential earnings and anticipated product demand may influence the price of hydrogen stocks. This is a speculative business; therefore, traders and investors are putting wagers based on what these companies might do rather than what they have done (as may be the case when investing in an established company). Explore company stock analysis further.
1. AFC Energy (AFGYF)
AFC Energy is a maker of hydrogen fuel cells in the United Kingdom. The company's target markets include electric vehicles, transportation, data centers, construction, and rail. AFC and ABB have teamed up to provide EV charging systems. It also collaborates with the building company ACCIONA to decarbonize its construction sites. AFC Energy began reporting sales in 2021, while it is still in its infancy.
AFC Energy is one of the top suppliers of alkaline fuel cell (or AFC) systems in the United Kingdom. Alkaline fuel cells are utilized in everything from electric vehicles to space shuttles due to their efficiency. In its 2020 annual report, AFC highlighted intentions to expand its Surrey production facility to accommodate the rising demand for its fuel cells.
In July of 2020, the company successfully raised £31,6 million in excess demand to support its growth. This enormous growth potential has been recognized by investors, who have driven up demand for AFC's shares since the beginning of 2021.
2. Air Products
Air Products is a global leader in the supply of industrial gasses. It is a global pioneer in technology and equipment for processing liquefied natural gas (LNG). It is also one of the world's leading providers of commercial hydrogen and a leader in the infrastructure for hydrogen fuel.
Through gasification, carbon capture, and clean hydrogen, Air Products aspires to be an industry leader in offering answers to the world's energy and environmental concerns. It intends to finish a number of significant hydrogen projects in the future years. These include a $4.5 billion blue hydrogen project in Louisiana, a $7 billion carbon-free hydrogen joint venture in Saudi Arabia, and a $1 billion net-zero hydrogen project in Canada, all of which are expected to go into operation between 2024 and 2026. The trio and future initiatives position Air Products to maintain its position as the world's preeminent hydrogen energy company.
3. Ballard Power Systems
Since 1979, Ballard Power Systems, a company established in Canada, has been engaged in the development of high-performance batteries. Some observers see Ballard Power as the first fuel cell developer and a significant innovator in the current electric vehicle (EV) business.
Since its first public offering on the Nasdaq in 1995, BLDP stock has gained more than 230 percent. However, it has had a considerable decline during the past year, falling 46 percent to $12.64 per share in 2021.
Some analysts link the drop in Ballard Power's share price to the firm's strategy. Ballard manufactures fuel cells for batteries utilized in heavy-duty vehicles and equipment, such as trucks, trains, buses, and material movers, rather than consumer electric vehicles.
Hydrogen-powered, zero-emission proton exchange membrane (PEM) fuel cell created by Ballard Power Systems. It allows electrified buses, commercial trucks, railroads, marine vessels, passenger cars, and forklifts.
Additionally, the company is developing new technologies that utilize hydrogen energy. It teamed with Swiss industrial giant ABB (NYSE: ABB) in early 2022 to develop fuel cells to power ships. In addition, it has teamed with the Indian company Adani Group to assess investment opportunities in the commercialization of hydrogen fuel cells in India. In addition, it announced a successful test to power fuel cells with liquid hydrogen with Chart Industries (NYSE: GTLS). The investments equip Ballard Power Systems to become a leader in the burgeoning hydrogen market.
Ballard Power is a global company with operations and sales in China, Belgium, and the United States. However, the target market has not yet adopted EVs in the same manner as traditional automakers like Ford (NYSE: F) and Volkswagen (OTCMKTS: VWAGY). However, as the fuel cells and hydrogen market matures and expands, Ballard Power and its shareholders should benefit.
4. Bloom Energy
Based in San Jose, California, Bloom Energy is a hydrogen fuel cell industry leader. Using solid oxide technology, the company generates hydrogen from electricity, a process that some analysts have dubbed "real green energy."
Like the other companies on our list, Bloom Energy has achieved notable successes in the past year. Recently, it was reported that the Indian government would employ its technology to construct the nation's first hydrogen-based energy storage system. Additionally, the company is experimenting with hydrogen fuel cells to power large, energy-intensive cruise ships.
Bloom Energy's objective is to produce clean, dependable, and inexpensive energy. The company has created the Bloom Energy Server, a platform for onsite electricity generation. It introduced the Bloom Electrolyzer in 2021, utilizing the same solid oxide technology as its Bloom Energy Server to produce clean hydrogen 15 to 45 percent more efficiently than competing solutions.
Bloom Energy thinks that the Bloom Electrolyzer, which it hopes to begin shipping in the fall of 2022, represents a significant advancement for hydrogen. It believes the technique will enable the decarbonization of heavy industries such as steel, chemicals, cement, and glass production. Notably, Bloom Energy can use its Bloom Electrolyzer in conjunction with solar and wind energy to produce green hydrogen, which it can then store and convert back into electricity for future use.
In the future, Bloom Energy will expand into Europe through a new joint venture in the United Kingdom. Analysts appear to concur that international expansion is the correct strategy. Bloom Energy stock's current median price objective is $34.50, which is 60 percent higher than the current share price.
5. Ceres Power
Ceres Power is a pioneer in the production of solid oxide fuel cells, a low-energy, low-cost method of producing hydrogen. Since 2004, the West Sussex-based company has been listed on the AIM and has over £2 billion in market capitalization.
In recent years, it has expanded its emphasis on hydrogen production and worked with a number of worldwide brands in order to secure funding and distribution channels as it builds up production.
6. FuelCell Energy
FuelCell Energy is based in Connecticut. FuelCell Energy makes fuel cell power plants. Large energy consumers such as utilities, municipalities, universities, and hospitals are served by its SureSource power facilities. The SureSource Hydrogen facilities can convert natural gas or biogas into hydrogen, which can be used to generate electricity and heat or as a vehicle fuel. The generated hydrogen can be either gray or green, depending on the input. If natural gas is used as an input, the company suggests carbon capture to lower emissions.
FuelCell Energy is the industry leader in hydrogen production through its innovative fuel cell technology. Its SureSource solutions allow clients to generate ultra-clean electricity onsite. It can assist large-scale facilities, such as wastewater treatment plants, manufacturing facilities, hospitals, and colleges, in producing economical and environmentally friendly electricity for their operations.
FuelCell Energy aspires to become a global leader in decarbonizing electricity. It is working on producing low-to-zero carbon electricity, collecting carbon and other greenhouse gases while generating electricity, and supplying green and blue hydrogen energy. Additionally, it desires to store energy from intermittent renewable sources by converting it to hydrogen, which may be converted back to electricity when necessary. It is investing in growing its portfolio of power generating and manufacturing capabilities to remain competitive and satisfy the energy industry's needs in the next few years.
FuelCell is also exploring solutions for hydrogen-based energy storage in the long term. Long-term energy storage could stabilize intermittent renewable energy sources such as wind and solar. Despite remaining unprofitable, the company has a market capitalization of $1.7 billion and will generate around $70 million in revenue in both 2020 and 2021.
7. Plug Power
Plug Power is a pioneer in the industry of hydrogen fuel cells. In North America, Plug Power is constructing a green hydrogen generation network. Multiple hydrogen facilities are now under construction and should begin production in 2022, and it anticipates beginning work on several more that will commence operations in the following years. The company intends to create the world's first green hydrogen ecosystem, establishing itself as the market leader in this enormous market opportunity.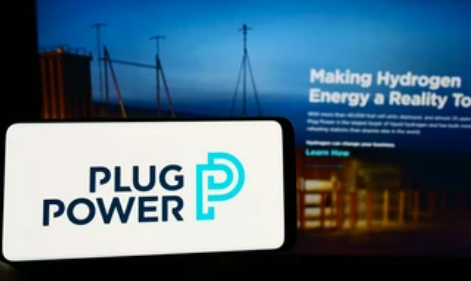 Plug Power, situated in Latham, New York, is one of the foremost companies in the field of hydrogen fuel cell system development. Citi analysts placed a "buy" recommendation on PLUG shares and increased its price target to $56 from $35. This action boosted the price of the stock.
A price of $56 per share would be 91 percent higher than the present price of $29.16 per share. In the coming year, the analyst anticipates a number of positive developments for Plug Power, including greater fuel gross margins and the planned expansion of its green hydrogen network in 2022.
Plug Power remains in a growing mode. It just inaugurated a new plant in Rochester, New York, which it bills as the state's largest fuel cell gigafactory. In addition, Plug Power has created a collaboration to construct green hydrogen reactors in multiple European sites. Additionally, it is growing across Asia, beginning with South Korea.
Plug Power and manufacturer Renault (OTCMKTS: RNLSY) have teamed up to develop a fuel cell-powered van prototype. According to the manufacturer, this is the first van in North America to run solely on a hydrogen fuel cell. It established the first market for hydrogen fuel cell technology that was commercially feasible. It has introduced a market-leading 50,000 fuel cell system for e-mobility (using electric powertrain technologies to power vehicles and fleets). It is one of the major importers of hydrogen in the world and operates North America's premier hydrogen refueling network.
8. PowerCell Sweden AB (PCELF)
PowerCell Sweden AB manufactures hydrogen fuel cells for use in automobiles, ships, aircraft, and onsite power generators. The company was created as a spinoff from Volvo Group in 2008. PowerCell announced cooperation with Robert Bosch GmbH (to power vehicles and trailers), ZeroAvia (to build fuel cells for airplanes), and Hitachi in 2021. (for stationary power.) Through September of 2021, sales totaled $11 million.
The prospects for hydrogen
The local and international markets for hydrogen energy are expanding for a number of reasons.
1. The rise of investing in environmental, social, and corporate governance (ESG).
As more and more corporations and investors include ESG allocations in their investment portfolios, the rising popularity of ESG investing will likely attract additional attention to clean energy markets such as hydrogen on a worldwide scale.
2. The UK government has set ambitious new green energy targets.
Hydrogen power has been identified as a future growth industry in the United Kingdom and a means of achieving the country's goal of net-zero carbon emissions by 2050. The impending hydrogen strategy report of the United Kingdom will detail the advantages and disadvantages of using hydrogen power as an alternative to fossil fuels.
By 2030, the UK government's Ten Point Plan for a Green Industrial Revolution aims to generate five gigawatts of low-carbon hydrogen generation capacity. By 2023, the government will collaborate with the clean energy industry to permit up to 20 percent hydrogen blending into the gas distribution infrastructure for all gas grid-connected residences.
3. More private and public investment is expected in the hydrogen space.
The Green Industrial Revolution research found that 'stimulating the growth of low carbon hydrogen may generate…more than £4 billion of private investment by 2030′ as well as savings of 41 MtCO2e between 2023 and 2032, or 9 percent of UK emissions in 2018' A 240-million-pound "Net Zero Hydrogen Fund" will assist these ambitions.
As the government's clean energy plan takes shape, this indicates a promising future for hydrogen stocks in the United Kingdom.
4. Energy giants are diversifying into clean energy.
Energy titans BP, Enegix, and Siemens Energy, have already begun investigating hydrogen development, with BP targeting a new hydrogen production hub on England's northeast coast that may reach a one-gigawatt output capacity by 2030.
5. Emerging opportunities for hydrogen fuel
The proliferation of electric vehicles (EVs) will increase interest in hydrogen power. Hydrogen fuel cells are extremely energy efficient, and unlike battery-powered electric vehicles (EVs), they do not require extensive charging times. The Toyota Mirai is an early application of hydrogen fuel cell technology in electric automobiles.
The bottom line
Hydrogen stocks had a phenomenal year in 2021, and many investors are asking if these companies will continue their success in 2022. Investors may diversify their portfolios by investing in Hydrogen stocks with advances in hydrogen technology and a renewed economic emphasis on renewable energy. However, users must be informed that every transaction involves risk and investment in stocks only after performing independent research and analysis.