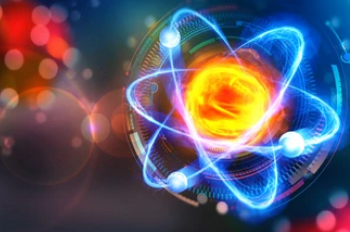 As the climate problem persists, energy has become a major global concern. Nuclear energy has been marketed as an alternative to fossil fuels, but fission reactors are costly, produce significant amounts of waste, and pose safety issues. Meanwhile, nuclear fusion could bring in an era of nearly infinite, inexpensive, and clean energy. Nonetheless, stability is an issue, and firms and international organizations are working heavily to develop this technology as a viable option.
Russia's invasion of Ukraine and the inconvenient exclusion of energy from sanctions serve as a stark reminder that Europe's dependence on Russian natural gas is excessive. The crisis has prompted European nations to consider increasing nuclear power generation more seriously. Even Germany is rethinking its nuclear ban.
Recent years have witnessed an increase in nuclear energy operations outside of the United States. China, India, Egypt, and Turkey are just a few of the nations that have made substantial investments in nuclear reactors. The rationale for nuclear energy is likely to endure for a longer duration, or at least until the current energy crisis is overcome.
The global need for energy continues to increase. Between 2020 and 2050, an annual average of 20 GW of new nuclear power will be required to reach net-zero goals. Nuclear energy can be utilized for a variety of purposes, not just the generation of electricity. District heating, water desalination, industrial process heat uses, ship propulsion, space applications, and other inventive applications are examples of non-electric nuclear energy applications.
Asia-Pacific dominated the global nuclear power and equipment market in 2020, and it is anticipated to remain the fastest-growing region from 2021 to 2030. This is owing to the strong demand for energy in this region, as power shortages and pervasive smog in nations such as India and China move the emphasis to clean energy, notably nuclear power.
According to a February 28 story by Fortune, the Biden administration is optimistic about nuclear power as a solution to the climate challenge. In its fiscal 2022 budget, the White House proposed $1.8 billion for nuclear energy, a 50 percent increase from the previous year. Additionally, the Build Back Better Act provides between $20 billion and $25 billion to subsidize outdated nuclear reactors. The Biden administration believes that the 94 nuclear reactors in the United States will be "extremely necessary" to achieve its goal of a net-zero economy by 2050.
In the wake of the Russian invasion of Ukraine, power generation is changing from oil and gas to alternative sources such as nuclear energy, with Centrus Energy Corp. (NYSE: LEU), BHP Group Limited (NYSE: BHP), and Rio Tinto Group among the most important nuclear energy firms to watch in 2022. (NYSE: RIO).
According to the International Atomic Energy Agency (IAEA), nuclear energy is currently the second-largest source of carbon-free electricity. In 2019, 10% of the world's electricity was generated by nuclear energy. Approximately 20% of the United States' energy supply and 70% of France's energy generation are also derived from nuclear energy.
Nuclear power is beneficial because it emits no carbon, requires little land, and is constantly available. Other renewable energy sources, such as wind and solar, are intermittent, seasonal, and expensive to transfer from areas where they are abundant to areas where they are scarce. Solar and wind farms also require a great deal of area, and offshore wind permits in the United States are difficult to get.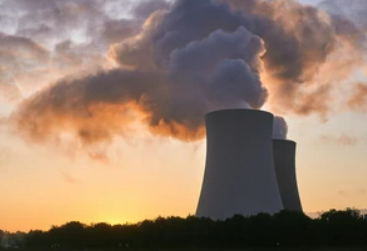 Unlike wind and solar, nuclear does not rely on breakthrough innovations in energy storage that would allow us to store wind and solar energy when they are abundant.
Why should nuclear power become more popular?
Despite the setback to nuclear energy caused by the Fukushima tragedy, the world is beginning to recognize the significance of nuclear power in lowering greenhouse gas emissions. Despite the fact that the United States has deactivated 40 nuclear reactors since 1960, with retirements reaching a record high in 2021, the tide is beginning to turn.
The renewable energy plan of the Biden administration in the United States includes nuclear power. The American Nuclear Infrastructure Act, which was reintroduced in June 2021, aims to grow the nuclear energy sector in the United States. The United States Department of Energy committed $61 million to nuclear R&D projects across the country in June 2021.
TerraPower, a nuclear innovation business founded by Bill Gates, is constructing its first nuclear power station in Wyoming. The United States Department of Energy announced an investment of $160 million in TerraPower and X-Energy, a nuclear reactor and fuel design engineering company. Additionally, billions of dollars are being raised by nuclear fusion entrepreneurs that are attempting to revolutionize nuclear power generation.
Countries except the United States are awakening to the nuclear promise. Globally, there are 445 nuclear reactors. According to the World Nuclear Association, 54 more reactors are now under construction. More are being planned. Less than five percent of China's electricity needs are met by nuclear power, despite the country's 51 reactors. Eighteen more are under construction.
1. In the year 2020, nuclear power reactors generated 790 billion kilowatt-hours of electricity.
The United States is the largest nuclear power generator in the world. It generated 790 billion kilowatt-hours of electricity in 2020, surpassing coal for the first time ever in yearly electricity production. Since 1990, commercial nuclear power facilities have supplied approximately 20 percent of the nation's electricity annually.
2. 52 percent of America's clean energy is produced by nuclear power.
In 2020, nuclear energy generated 52 percent of the United States' carbon-free electricity, making it the greatest source of domestic clean energy. When producing electricity, nuclear power facilities create no greenhouse gasses. They generate power by boiling water to produce steam that turns a turbine. The water is heated by fission, which generates heat by splitting apart uranium atoms within the core of a nuclear reactor.
3. Nuclear energy is America's most reliable energy source.
In 2020, nuclear power facilities will operate at full capacity more than 92 percent of the time, making it the most reliable source of energy in the United States. This is approximately 1.5 to 2 times more reliable than natural gas (57%) and coal (40%) plants and 2.5 to 3.5 times more reliable than wind (35%) and solar (25%) plants.
Because they require less maintenance and can operate for longer stretches before refueling, nuclear power facilities are designed to operate 24 hours a day, seven days a week (typically every 1.5 or 2 years).
4. Nuclear energy serves to power 28 US states.
Currently, 92 commercial reactors provide power to homes and companies in 28 US states. Illinois has 11 reactors, the most of any state, and receives more than 50 percent of its power from nuclear power, joining South Carolina and New Hampshire.
5. Nuclear fuel is extremely dense
As a result, the amount of used nuclear fuel is smaller than you may believe.
All spent nuclear fuel produced by the US nuclear energy industry during the past six decades could fit on a football field with a depth of fewer than 10 yards.
While start-ups create the next generation of nuclear technologies, investors might pursue chances with existing providers. And there are hardly any. In North America, only a pick-and-shovel approach to nuclear energy manufactures major reactor components. NuScale Power, a new entrant, aims to go public via a risky SPAC. Several Chinese nuclear energy utilities are also listed on international stock exchanges. China is anticipated to become one of the leading producers of nuclear-based electricity by 2030, which is a significant growth factor. The second investing idea is to invest in fuel producers such as Cameco Corp, as discussed in our article on How to Invest in the Best Uranium Mining Stocks.
Nuclear energy investment possibilities are limited, and we now view the sector as part of a larger green energy portfolio, but without the expansion of solar and wind. When successful firms that are pioneering sophisticated nuclear technologies are eventually listed, the topic will be able to stand on its own, but that does not appear imminent.
How to Invest in Nuclear Power
In addition to oil, coal, and natural gas, nuclear power provides investors with a further opportunity to benefit from rising energy demand. Investors can purchase shares in an exchange-traded fund that invests in the entire nuclear power business, or they can choose stock in a company that specializes in a particular aspect of the industry.
Uranium Mining Stocks
Uranium is the major nuclear fuel source. Although uranium is mined globally, the two largest producers are Canada and Australia. The raw ore is explored, mined, and refined by mining corporations. All uranium mining enterprises are subject to stringent national and international oversight. Some businesses focus exclusively on locating and mining uranium resources. In addition to gold and silver, some mine uranium and explore for oil.
Public Utility Stocks
Utilities that generate electricity are constructing additional nuclear power facilities to fulfill rising customer demand. The inherent monopoly status of electric utilities has made them appealing to investors seeking long-term stock appreciation and stable dividends. Thirty public utilities run 100 nuclear power facilities in 31 states at the time of writing. At least two applications for new plants are awaiting approval, and two are under construction.
Construction Company Stocks
Nuclear power plant construction is labor-intensive, expensive, and highly regulated. As a result, only a few companies construct them. The revived interest in nuclear energy, along with the number of pending applications and newly awarded permissions, could make this an attractive investment opportunity.
Uranium ETFs
There are two exchange-traded nuclear power ETFs as of publication. One is focused on nuclear energy firms rather than uranium production and holds stock in around 20 companies. The other focuses on uranium production and mining operations.
1. Bloom Energy Corporation (NYSE: BE)
Bloom Energy Corporation, based in San Jose, California, designs, manufactures, sells, and installs solid-oxide fuel cell systems for power generation in the United States and abroad. Without combustion, the Bloom Energy Server, a power generating platform, converts fuels such as natural gas, biogas, hydrogen, or a combination of these fuels into electricity via an electrochemical process. The company provides power to hospitals, manufacturing facilities for health care products, biotechnology facilities, telecom facilities, and other small businesses.
Comparing the fourth quarter of 2021 to the fourth quarter of 2020, Bloom Energy Corporation's revenue increased 37.3% to $342,500,000 million. The business recorded cash flows from operating activities of $47.2 million, compared to ($18.7) million in Q4 2020, and a cash balance at the end of Q4 2021 of $615,1 million, compared to $46,7 million in Q4 2020.
Total year sales in 2021 were $972.2 million, a 22.4 percent rise from $794.2 million in 2020, while the gross margin according to GAAP was 20.3 percent, a decrease of 0.6 percent from 20.9 percent in 2020.
Bloom released the Bloom Electrolyzer and Hydrogen Energy Server to enable the beginning of a future with zero net emissions and announced an expansion of its strategic cooperation with SK eco planet Co., Ltd. to speed the commercialization of hydrogen.
2. Cameco Corporation (NYSE: CCJ)
Cameco Corporation, headquartered in Saskatoon, Saskatchewan, Canada, offers uranium through its two business sectors, uranium and fuel services. It extracts, processes, acquires and sells uranium concentrate. The fuel services segment involves the refining, conversion, and fabrication of uranium concentrate, as well as the acquisition and selling of conversion services.
Adjusted net earnings for the fourth quarter totaled $23 million. The annual net loss was $103 million, while the adjusted net loss was $98 million. The uranium division has added 70 million pounds to the company's long-term uranium contract portfolio, increasing the total to around 185 million pounds.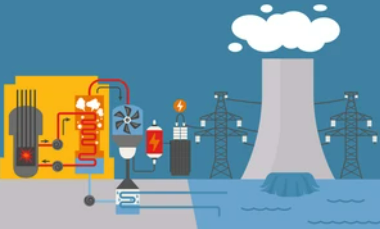 The corporation had $1.3 billion in cash, cash equivalents, and short-term assets as of the end of the fourth quarter and $996 million in long-term debt. In addition, the corporation had an undrawn credit facility of $1 billion.
In 2022, the firm will pay a dividend of $0.12 per share of common stock to shareholders of record before the end of the year.
The company will accelerate the development and deployment of small modular reactors (SMRs) in Canada and around the world through the continued adoption of advanced digital and automation technologies to operate assets with greater flexibility.
3. Energy Fuels Inc. (NYSEAMERICAN: UUUU)
The Lakewood, Colorado-based Energy Fuels Inc. extracts, recovers, explores, and sells uranium and recovered uranium in the United States. The company owns and manages three projects in Wyoming: Nichols Ranch, Jane Dough, and Hank. In addition, it operates the Alta Mesa Project in Texas and the White Mesa Mill in Utah. It also holds interests in uranium and uranium/vanadium sites and projects in Utah, Wyoming, Arizona, New Mexico, and Colorado that are in various stages of exploration, permitting, and evaluation. Energy Fuels Inc. is also involved in the recovery of thorium and maybe radium.
Energy Fuels Inc. recorded a net income of $1.5 million for 2021 and had $143.2 million in working capital at the end of the fourth quarter of 2021, comprising $113 million in cash and marketable securities, $30.8 million in inventories, and no short- or long-term debt.
The prices of uranium oxide, neodymium-praseodymium oxide, and vanadium oxide soared, and the corporation has been monitoring Russia's invasion of Ukraine, as Russia is a significant supplier of uranium and nuclear fuel.
The company produced about 270 metric tons of mixed rare earth element carbonate and expanded its rare earth element recovery infrastructure. In September 2021, the business announced the foundation of the San Juan County Clean Energy Foundation and the sale of non-core conventional uranium assets, including the Dangerous mine, the Tony M mine, and the Rim mine, to Consolidated Uranium Inc. ("CUR"). The company declared a gain of $35.7 million on the value of this deal, boosting operations and profitability in 2021.
4. Uranium Energy Corp. (UEC)
UEC has one of the most extensive libraries of uranium exploration and development in the United States. Additionally, the company is currently expanding.
UEC operates in multiple Southwestern United States states. It is a key player in the uranium exploration sector in the United States. The current market capitalization of UEC is about $700 million, and its stock has increased by 300 percent so far this year.
The corporation concentrates on mining new areas for uranium resources. They are aggressive and continually attempting to increase their holdings, which bodes well for their long-term growth.
5. Western Uranium & Vanadium Corp. (WUC)
In 2014, Western Uranium & Vanadium Corp. bought its first mineral assets. They are headquartered in Colorado and operate mines in Eastern Utah.
The business has a longer history than may be expected. It was founded in 2006 as Homeland Uranium Inc. and thereafter began acquiring shares from smaller mining firms. As the company evolved, it established a Board of Directors and changed its name to reflect the minerals it sourced.
It concentrates on the mining of uranium and vanadium in the western United States. The organization has experienced a rise during the past year.
6. Centrus Energy Corp. (NYSE: LEU)
Centrus Energy Corporation (NYSE: LEU), headquartered in Maryland, supplies nuclear fuel to nuclear power reactors. The stock's 75.53 percent increase over the past year makes it one of the best nuclear energy companies to purchase right now.
On December 21, analyst Joe Reagor at Roth Capital raised Centrus Energy Corp. (NYSE: LEU) from Neutral to Buy with a price objective of $58, up from $57. The analyst warned investors in a research note that the company's redemption of all outstanding Series B preferred shares had a "little impact on value." In addition, he feels the Centrus Energy Corp. (NYSE: LEU) pricing "again reflects fundamentals" and anticipates better operating results in 2022.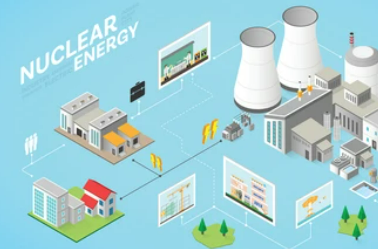 On December 14, Centrus Energy Corp. (NYSE: LEU) and Clean Core announced their collaboration to promote Clean Core's advanced nuclear fuel, which will combine thorium with high-assay, low-enriched uranium produced by Centrus Energy Corp. (NYSE: LEU) and promote the use of ANEEL advanced nuclear fuel in CANDU reactors around the world.
According to the Q4 database of Insider Monkey, seven hedge funds were positive on Centrus Energy Corp. (NYSE: LEU), with interests totaling over $23 million, up from 2 funds in the preceding quarter which held stakes in Centrus Energy Corp. (NYSE: LEU) worth $14.1 million.
Conclusion
In actuality, the majority of environmental, social, and governance (ESG) funds exclude nuclear energy stocks. However, many scientists and environmentalists, such as Bill Gates, argue that we cannot achieve net-zero carbon emissions without nuclear power. Numerous nations, notably China, are preparing to construct new nuclear reactors. Energy density is the primary benefit of nuclear energy over wind farms and other alternatives. A nuclear reactor may produce many megawatts of energy from a very compact facility.
FAQs
Should you invest in nuclear power?
As the price of oil drives up the cost of producing electricity, nuclear power becomes less of choice and more of a necessity. In addition to oil, coal, and natural gas, nuclear power provides investors with a further opportunity to benefit from rising energy demand.
Why is nuclear energy the most secure?
Nuclear energy is the safest energy source by a wide margin. It causes over 330 times fewer deaths than coal, 250 times fewer deaths than oil, and 38 times fewer deaths than gas. Nuclear power is clean, effective, and efficient. Unlike coal and oil, nuclear power does not release hazardous emissions into the atmosphere.