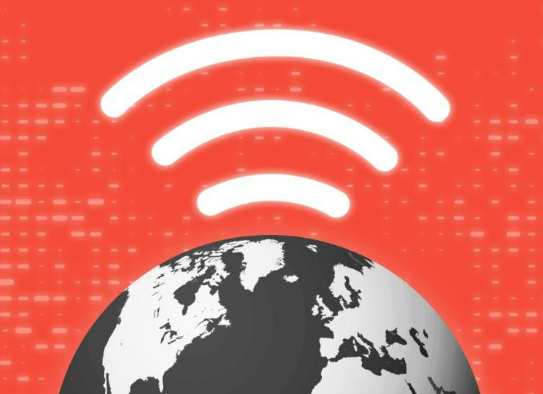 The 5G mobile network upgrade is anticipated to go online in the United States by the end of 2020. It will pave the way for "smart cities." One network might connect the entire city. Your self-driving vehicle will be able to notify the traffic light ahead of you that you're approaching, and it will turn green specifically for you. It will transform virtual reality, increasing the market size from $7.9 billion to over $120 billion. You can sit at your desk in a windowless office building and have a joyride in a car in another nation. 5G will be so quick that it will feel like you're moving through traffic cones
It will add $3.5 trillion to the American economy, and that is twice the annual gross domestic product of Australia. And it will increase the United States' output by 18 percent. And, if the past is any indication, it will almost certainly make you wealthy beyond your wildest dreams.
The evolution of mobile wireless technology
Wireless mobile technology has continuously evolved throughout the past four decades as technology has advanced, and its use has become more prevalent.
1G was introduced alongside the first mobile phones in the 1980s. Cell technology was not available to many, as a mobile phone cost approximately £3,000.
During the 1990s, 2G was widely used, and users could finally send text messages. The public began to adopt mobile phones on a bigger scale during this period.
3G was primarily utilized in the 2000s and represented a considerable advancement. 3G is still in use and, compared to earlier generations, can transfer higher amounts of data, allowing for video chats, file sharing, and simple internet connectivity.
4G was introduced in 2009; 4G, which is vastly superior to 3G, makes video calls, media streaming, and internet access considerably faster and more accessible.
5G was first introduced in 2018. Although it is not yet generally available, an increasing number of customers are connecting via 5G. Many believe 5G will revolutionize wireless connectivity. It is anticipated that the speed of the 5G network will support IoT (Internet of Things), smart cities, and big data trends.
Although the expansion of 5G is accelerating, it is not expected to be available globally until 2025. Numerous businesses endeavor to be at the forefront of the 5G revolution, leveraging on the increased adoption of wireless technology.
The market explosion of 5G
Globally, there are 221 live 5G network deployments as of March 2022. Multiple nations have scheduled mid-band and high-band spectrum auctions for 2022-23, signaling the continued momentum for 5G network rollouts in 2022-23.
5G network operators have already begun to deliver on the promise of peak rates exceeding several gigabits per second. 5G vertical industry 4.0 applications that require 5G connectivity to enable ultra-low latency reaction time, ultra-high dependability and ultra-high density to handle billions of connected devices would fuel 5G industry growth.
What is a "Tollbooth" for 5G?
Brit Ryle informs us that "any company wishing to connect to the 5G network will have to pay this corporation a fee."
He calls it a "tollbooth" stock for this reason. One is due to the fact that this corporation possesses the infrastructure that other companies will need to access the 5G network. 5G signals have a limited range (about 1,500 feet) and cannot pass through solid surfaces. This diagram illustrates the distinction between 5G and 4G transmissions.
Initially, this problem appeared to be a major impediment in the development of 5G, but the solution is now to simply install 5G antennas everywhere. Instead of a massive cell tower every 10 miles or so, there will be a multitude of little antennas delivering signals to your PCs and phones.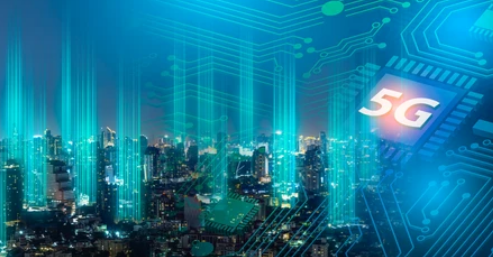 However, huge cell towers and other equipment from previous mobile communication networks will remain. This corporation is rumored to have an enormous national fiber-optic network, and with this network already in place, companies will only need to connect smaller antennas to the current network of fiber.
Despite the fact that I am a dividend growth investor, my stock selection approach has everything to do with identifying tollbooth stocks and, more particularly, subscription business models. Why is this so? Subscription is the easiest model for businesses to forecast, and you can create relationships with clients more readily, which dramatically improves the quality of the given products and services.
The example of a tollbooth represents the non-digital perspective on subscriptions. Additionally, a tollbooth can be profitable and predictable. To keep the same profit-to-cost ratio, you might increase your fees if your expenses rise.
The tollbooth stocks and subscription industries consistently provide recurring revenue, and when managed appropriately, the firms can either minimize their costs for a larger profit margin or increase the price charged to the end-user.
In contrast to traditional businesses, which must simply acquire more and more consumers to increase profits, subscription firms can focus on value addition and remaining competitive to produce more revenues.
Compare the operations of Netflix and automobile manufacturers; one counts the number of monthly-paying subscribers, while the other count's sales. The two models have extremely different effects on financial forecasting.
The auto industry is currently discussing the concept of vehicle subscription, and Porsche offers a subscription through its Porsche Passport service. Taking into account depreciation and other factors, the notion relates to the annual cost of a vehicle. The producer of automobiles has all the information necessary to determine an effective pricing strategy.
Briton Ryle's presentation "5G Tollbooth Stock" promotes a modest company that will play a crucial part in the 5G deployment. Briton begins the presentation by stating that the enigmatic 5G Tollbooth company will require significant network providers such as T-Mobile, Verizon, and Comcast to pay for its services as they transition to 5G. Even the Defense Department will have to pay to utilize the 5G Network. "5G Tollbooth Firm Makes America's Largest Media Companies Pay Through the Nose" is the title of a presentation promoting Lyle's financial advising firm, The Wealth Advisory.
Briton begins the presentation by describing a firm that will need huge network providers to pay for its services if they wish to grant their clients access to 5G connectivity.
He also claims that the Department of Defense will require it for the same purpose.
"Comcast, Verizon, T-Mobile, and even the Department of Defense will pay a 'toll' to utilize this company's 5G network…"
"They've signed contracts worth about ten billion dollars with this small technology company, and once the money begins flowing in, I estimate this stock to be worth at least $68 per share."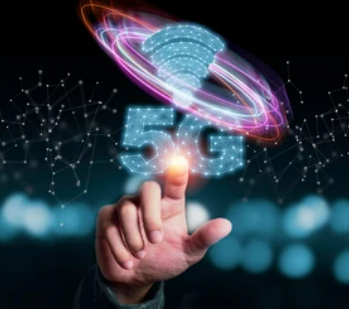 As he gave the presentation, the company's stock was about $8 per share, but he expected it to grow to as much as $68 per share as a result of the 5G contracts it has with those players and the hoopla surrounding the deployment.
Who is Briton Lyle?
Briton Lyle is a financial expert whose works are published by Angel Publishing (a subsidiary of Agora Financial). Twenty years ago, he began editing newsletters.
Ryle is the editor of The Wealth Advisory, a publication that provides investors with information about income stocks. He recommends dividend growth stocks and REITs most frequently.
Uniti Group (UNIT) was one of the REITs he advised since he favors promoting dividend-growth stocks.
He also produces the Real Income Trader, in which he offers covered call options-related trading advice. These plays are known to pay out in cash. He also writes the Wealth Daily newsletter.
Why is the 5g tollbooth corporation so vital?
Briton explains that 5G waves (M-waves) are feeble and hence cannot travel far or through obstacles like trees, buildings, and in some instances, humans.
This poses a difficulty that can only be resolved by constructing a dense network of antennas to amplify the signal and guarantee a continuous connection.
This business will install these "booster" antennas, and it will connect these antennas to its massive fiber network that spans the country. It reminds me of Halo Fi, an analogous-sounding technology.
It has an advantage over its rivals because it boasts the nation's most extensive fiber network (it has more miles of fiber than all those other companies combined).
Steady tolls are the cure for a scared market
Tollbooth stocks are the types of companies that safety-minded dividend investors adore: they possess the infrastructure, such as pipelines, warehouses, and data networks, that major players, such as Amazon (NASDAQ: AMZN), need to operate.
The majority of the income collected by these "toll collectors" is distributed to us in the form of increasing dividends. Purchasing these stocks is also significantly safer than playing "whack-a-mole" and attempting to identify specific winners in hypercompetitive industries.
To illustrate what I mean, let's examine our first "tollbooth" stock, which is riding the pandemic-driven rise in mobile-data demand. It is also profiting from the transition to ultrafast 5G networks, which will continue regardless of who is president.
Pros and cons of 5G tollbooth stock
Pros of 5G tollbooth stock
It has a fair annual subscription fee of $99 for the first year.
5G Tollbooth includes additional perks such as 12 issues of The Wealth Advisory, Weekly Updates, and two bonus reports.
Cons of 5G tollbooth stock
To obtain access to this 5G Tollbooth special report, you must subscribe to The Wealth Advisory.
You should read his report if you wish to invest in the top 5G stock (according to Briton). Make 1,000 Percent Gains From the 5G Tollbooth is the title of the article.
He has provided:
The company's ticker symbol.
His recommended entry and exit levels.
All the information he has gathered on the $8 stock in his report.
You will receive it for free if you subscribe to his newsletter, The Wealth Advisory.
For a one-year subscription, the cost is $99.
As a Wealth Advisory member, you will receive:
The Wealth Advisory newsletter is published on a monthly basis. Each security represents an investing opportunity.
Weekly updates are provided. These will offer you a selected account of recent market occurrences that may have an influence on your portfolio.
A list of the ten most profitable short-term wagers at any particular moment. This list will be continually updated.
Access to an archive of all the reports and newsletters he has previously distributed to his readers.
Access to the customer support staff.
The subscription includes a 180-day (six-month) money-back guarantee; he pledges to return your membership price if you cancel it during the first six months for any reason.
Is 5G tollbooth stock authorized?
The presentation of "5G 'Tollbooth' Stock" is legitimate. As Briton correctly states in the presentation, the majority of companies working with 5G will see their stock grow if they haven't already. Even companies who are not directly producing 5G technology will experience growth if they are indirectly affected by it. Simply enter "5G stocks to buy" into your search engine to discover what I am referring to.
Not surprisingly, several analysts and newsletter writers have picked up on this and have begun advising anybody who will listen that 5G stocks are the ones to purchase now. In this respect, a cell tower REIT such as the one he is promoting will likely gain from the widespread adoption of 5G.
If you are like most investors, you can't help but consider the investment potential 5G would provide, despite Britton's comments about good investing prospects. However, when you consider the positive results, keep in mind that not every company participating will be successful.
Briton has a stock in mind that he believes will be a key player in a 5G boom, should one occur. Time will reveal if it will be a success or a failure. If you choose to invest, do not risk money you cannot afford to lose.
Know more things about 5G tollbooth stock
Angel Publishing's Briton Ryle has been promoting his 5g tollbooth stock as a way to become wealthy.
Briton begins his pitch by describing a company requiring huge network providers to pay for its services if they wish to supply them.
Thursday's closing price for ceragon stock was $2.31, a 3.59 percent increase over the previous day's closing price. However, one expert anticipates that the company's share price will reach $3.50 during the next 12 months.
Currently, the price per share of this company's stock is $8, but it may increase by 68 percent or more after a couple of months.
The crux of my thesis is that installing 5G will be far more expensive than any of the preceding cell generations, with benefits that do not come close to those of 3G over 2G or 4G over 3G.
First, Vodafone (UK) has tested sky technology and determined that it is practical.
For example, the transition from 1g to 2g in the early 1990s.
He believes that this stock, which is less than $10 per share, will rise to at least $68 per share and will make you wealthy.
There are few hedge fund holdings in 5g networks.
Suppose 5g is going to revolutionize the world, and you believe tower firms will benefit enormously. What do you think about lmrk, which receives 60 percent of its income from renting to tower companies and pays 10 percent in the interim?
If tower firms require numerous new towers, lmrk will benefit immensely.
If playback does not immediately commence, consider restarting your device.
Due to uncertainties, I believe nem stock could reach $80 per share in the near future.
5g is the new wireless network that will soon power all of our mobile devices and desktops.
Wrapping up
I believe that Britain's decision to go with a cell tower REIT, a company that will be directly involved in the infrastructure buildout, is a smart one. It is appealing to his audience because it is not as large as AT&T, T-Mobile, Verizon, or Sprint; as a result, it may offer upward mobility at a lower cost than these larger telecoms. However, it also increases your exposure to risk, as tiny enterprises are typically more volatile.
In addition, the technology will likely become obsolete before its widespread use. If you choose to follow his lead, this is the situation you will find yourself in. Just be cautious not to put all your eggs in one basket and pay attention to news on a variety of 5g and satellite internet-related subjects in order to stay ahead of the curve.