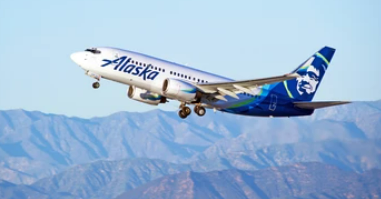 The Biden administration to a group of California-based flight attendants who won a lower court judgment determining that Virgin America did not comply with the state's food and rest break regulations.
After the 9th Circuit ruled with flight attendants in a 2021 ruling, the Solicitor General of the Justice Department should not pursue an appeal.
The lower court ruled that airlines could satisfy both Federal Aviation Administration (FAA) safety regulations and California's food and break requirement by "staffing lengthier flights with more flight attendants to provide for duty-free breaks."
Virgin America, which was bought by Alaska Air (NYSE:ALK) Group in 2016, might be adversely affected by this move ""would displace paying customers" and need airlines to recruit more flight attendants each trip, and inevitably pilots.
Alaska Airlines announced on Wednesday that it intends to submit a response with the Justice Department "To ensure the safety of the U.S. air transportation system, national standards must be standardized. The adoption of different state regulations would increase the risk and complexity of air travel to intolerable levels."
The attorneys for the flight attendants would be restricted to flights entirely within California "Incontestably, Virgin may meet these requirements by simply adding an additional flight attendant on all intrastate flights, at a marginal cost of $100 per flight.
Airlines for America, a group representing American Airlines (NASDAQ:AAL), United Airlines, and others, argued that federal law should supersede California's regulations and requested the Supreme Court to reconsider its ruling.
According to the organization, "the only way airlines can comply with these requirements is by adding more flight attendants on 'longer' flights and scheduling longer ground pauses between shorter' flights."
The Justice Department stated that the Transportation Department and FAA "are willing to arrange negotiations outside of this case with the airlines, unions, and states to address and minimize any additional possible inconvenience to the traveling public."