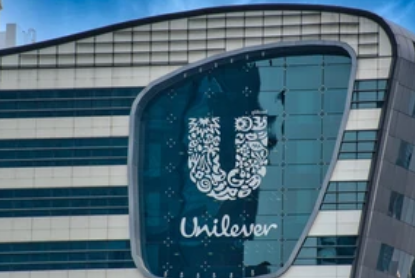 Unilever sold its Ben & Jerry's ice cream business in Israel to a local licensee for an unknown amount on Wednesday in an effort to defuse a potentially catastrophic diplomatic dispute over the company's political position.
The agreement comes after the U.S. ice cream firm said last year that it would cease selling its goods in Israeli-occupied Palestinian territory, citing "inconsistency" with its beliefs. Ben & Jerry's ice cream will be accessible to all customers in Israel and the occupied West Bank under the new agreement.
The episode highlighted the difficulties faced by consumer businesses that take a statement against Israel's military occupation of the Palestinians, such as Airbnb, which reversed its intention to delist Israeli settlements in 2019.
The worldwide boycott, divestment, and sanctions (BDS) movement strives to push Israel to treat Palestinians in accordance with international law. Israel asserts that such boycotts are anti-Semitic and discriminatory.
Wednesday, Israel's foreign ministry referred to the Ben & Jerry's arrangement as "an enormous triumph."
Foreign Minister of Israel Yair Lapid stated in a statement, "We will battle delegitimization and the BDS movement in every arena, whether in the public square, the economic sector, or the moral world."
Israel slammed the boycott as "morally unacceptable" and warned Unilever (NYSE:UL) of "grave repercussions" last year. The consumer products company defended Ben & Jerry's independence, but said that it was "totally committed" to Israel and will find a solution before the end of the year.
Unilever has previously said that company does not support the BDS movement, and restated this position on Wednesday.
Longtime Israeli ice cream licensee Avi Zinger, proprietor of American Quality Products, is the new owner. Zinger has filed a lawsuit against Ben & Jerry's after its decision in the West Bank, alleging that the firm unlawfully broke their 34-year partnership.
Ben & Jerry's will be distributed in Israel and the West Bank under its Hebrew and Arabic names under the complete control of its present licensee, according to Unilever.
Ben & Jerry's, located in Vermont, disagrees with Unilever's statement and will no longer benefit from Ben & Jerry's in Israel, according to a company spokeswoman.
The official told Reuters, "We continue to feel it is contradictory with Ben & Jerry's beliefs for our ice cream to be marketed in the Occupied Palestinian Territory."
REACTIONS
Pension authorities in at least six U.S. states, including New York State Comptroller Thomas DiNapoli, Texas State Comptroller Glenn Hegar, and Arizona Treasurer Kimberly Yee, restricted or sold Unilever shares or bonds in protest of Ben & Jerry's decision. Wednesday, representatives for all three companies told Reuters they will consider Unilever's action.
According to Rabbi Abraham Cooper, assistant dean of the Simon Wiesenthal Center, a human rights group that backed the transaction, Nelson Peltz, a billionaire activist investor who will join Unilever's board of directors next month, participated in the resolution's negotiations. Peltz is the center's board of governors' chairman.
Peltz met with Unilever CEO Alan Jope in September before his investment vehicle, Trian Partners, purchased any shares, according to a source with knowledge of the issue.
In a statement, Trian Partners praised the new arrangement, stating that "respect and tolerance have won."
Ben & Jerry's and its independent board retained the power to choose the company's social goal when Unilever acquired the company in 2000. However, Unilever said that it "reserved main responsibility for financial and operational choices and, as such, has the authority to engage into this agreement."
In the 1967 Middle East War, Israel acquired the West Bank, part of the region Palestinians want for an independent state. The vast majority of nations see Israeli settlements on Palestinian property as unlawful. Israel contests this.
Wasel Abu Yussef of the Palestine Liberation Organization told Reuters, "The return of Ben and Jerry's to Israeli settlements created on Palestinian property exposes it to international legal responsibility, and its name will be placed on a United Nations blacklist of firms operating in settlements."
Human Rights Watch's Israel and Palestine Director, Omar Shakir, said that the contract was intended to undercut the "principled decision" to cease selling ice cream in Israeli settlements.
"What's to come may look and taste similar, but without Ben & Jerry's renowned social justice ideals, it's simply ice cream," he said in a statement.
Ben Cohen and Jerry Greenfield, the Jewish founders of Ben & Jerry's, no longer operate the company but are well-known for their devotion to social justice. Recently, the corporation has voiced significant support for the Black Lives Matter movement, LGBTQ+ rights, and campaign finance reform.