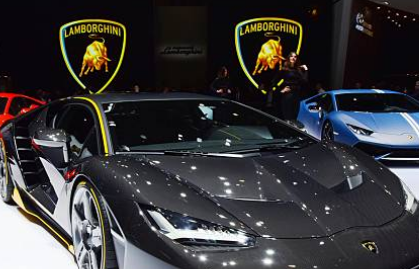 CEO Stephan Winkelmann told Il Sole 24 Ore that Lamborghini wants to spend at least 1.8 billion euros ($1.88 billion) to manufacture a hybrid lineup by 2024 and more to release a completely electric vehicle by the end of the decade.
Lamborghini, a subsidiary of the Volkswagen Group (ETR:VOWG p), said last year that it will spend 1.5 billion euros to convert its existing models – the Huracan, Aventador, and Urus – to hybrid gasoline-electric powertrains by 2024's end.
The largest expenditure in the history of Lamborghini Automobili, Winkelmann told the publication, adding that the amount does not cover the development of the completely electric vehicle.
"The expenditure will be enormous because we must confront the whole electric age while keeping Lamborghini's core principles. It will be a really challenging task."
Lamborghini, like its competitors Ferrari (NYSE:RACE), Aston Martin Lagonda, and McLaren, is grappling with how to transition its portfolio to battery power without sacrificing the high performance that underpins their premium price.