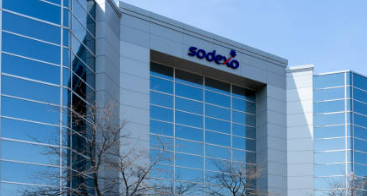 French catering and food services company Sodexo (EPA:EXHO) reported better-than-expected revenue for the third quarter, with solid growth in all business divisions and regions, aided by price rises and volume recovery post-Omicron.
In the three months ended May 31, the Paris-based business's organic sales increased by 18.3 percent to 5.52 billion euros ($5.77 billion), compared to the average forecast of 5.33 billion euros from analysts surveyed by the company.
Sodexo, a provider of food services for corporations, industrial sites, military forces, government agencies, hospitals, schools, and sporting events, reaffirmed its April-reduced full-year projection.
Corporate Services continued to gain from the reopening of offices, while Sports & Leisure and Universities reported increased activity as events and retail venues resumed operations.
After being impacted by COVID-19 lockdowns, caterers are now renegotiating rates and supplier agreements in response to skyrocketing energy and food costs caused by Russia's invasion of Ukraine, both of which are significant wheat exporters.
Chairwoman and CEO Sophie Bellon stated in a statement, "We are pushing forward with enhancing the performance of our On-site Services group."
Sodexo's largest segment, with 5.30 billion euros in sales during the quarter, is on-site services.
Sodexo, which in May renounced the possibility of opening the capital of its voucher business to an external investor, said that it will disclose its strategy for the division as well as its mid term goals on November 2 at its Capital Markets Day.