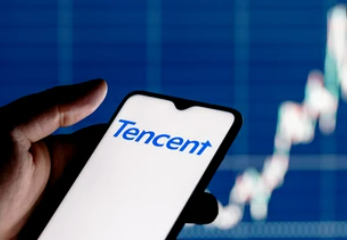 Prosus (OTC:PROSF) NV, a Dutch technology investor, revealed on Monday that it will gradually sell down its huge interest in Tencent, reversing a commitment to keep the holding for a couple of years and weighing on shares of the Chinese internet giant.
Prosus will use the proceeds to repurchase shares in an effort to close the gap between the market value of Prosus and its parent company, Naspers, and the market value of their 28.9 percent investment in Tencent, which is presently valued at around $136 billion.
Prosus is presently valued at around 109.8 billion euros ($116.2 billion).
CFO Basil Sgourdos stated, "This will efficiently unlock immediate value for shareholders because we are selling (Tencent) shares at full value and repurchasing our stock at a significant discount."
Prosus shares, which are down 27% year-to-date, increased 10% to 58.36 euros in Amsterdam as of 07:50 GMT on the announcement.
In Johannesburg, Naspers shares increased by 13%, while Tencent shares decreased by 1.5% in Hong Kong.
Prosus has already promised not to sell any more Tencent shares after selling a 2 percent interest worth $15 billion in 2021.
Sgourdos responded negatively when asked if breaking the lock-up commitment was a concern.
"We have to take this into account while making this choice. However, we believe this is the best decision for our stockholders. And, as you may know, Tencent supports this choice."
According to Tencent, the impact of the share sale will be "minimal."
It stated, "We support our long-term shareholders' desire to raise their per-share net asset value through a share repurchase program."
Shares of Prosus and Naspers have declined significantly over the past year due to a government crackdown on Chinese technology businesses.
However, Sgourdos stated that the corporation remains dedicated to China.
"We continue to have a great conviction in Tencent and the Chinese economy's growth potential," he added.
According to investors, the complex cross-holding structure between Prosus and Naspers has also contributed to the decline in their share price.
Prosus contains all of Naspers' abroad assets in online ads, food delivery, finance, and education software, in addition to Tencent.
Both firms reported a decline in trading profit for the year ended 31 March, as their investment portfolios rose sales but losses increased.
Tencent's revenues and profits eclipse the contributions of Prosus/other Naspers's enterprises.
Prosus' current discount to the value of its assets is 54%, while Naspers' discount is 65%, according to company-provided data based on analyst reports and market values of their shares in publicly traded firms.