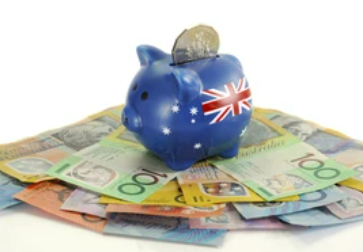 A prominent consumer organization has sent three of Australia's largest retail chains to the privacy regulator for suggested enforcement action, alleging that they deploy "unreasonably invasive" face recognition technology on consumers.
In a Monday complaint to the Office of the Australian Information Commissioner (OAIC), CHOICE stated that the use of the technology at JB Hi-Fi Ltd's appliances chain The Good Guys as well as hardware chain Bunnings and the Australian arm of big-box retailer Kmart – both owned by Wesfarmers Ltd – was inappropriate.
The OAIC said that it was examining the complaint. Bunnings' chief operating officer, Simon McDowell, said that the technology was solely utilized for security purposes due to "an increase in the amount of tough contacts our staff has had to manage" and that the firm was "disappointed by CHOICE's erroneous portrayal."
JB Both Hi-Fi and Kmart could not be reached for comment.
An inquiry by the OAIC would be Australia's largest into face recognition technology, as consumer organizations throughout the globe warn of invasions of privacy and the possibility of racial profiling. The retailers included in the CHOICE lawsuit run over 800 outlets and generated A$25 billion ($17 billion) in revenue in the prior year.
Amy Pereira, a policy advisor for CHOICE, said that face recognition technology posed "serious risks to people," including "invasion of privacy, misidentification, discrimination, profiling, and exclusion, as well as exposure to cybercrime via data breaches and identity theft."
Pereira said in the complaint, "CHOICE requests the Commissioner to examine this case further and consider taking enforcement action against Kmart, Bunnings, and The Good Guys for failing to satisfy their duties under the (Privacy) Act."
On its website, CHOICE states that it was essential in several regulatory improvements, such as the extension of a prohibition on dangerous financial products. CHOICE often participates in government investigations about consumer problems.
In 2021, it instructed the Australian 7-Eleven network to erase "faceprints" taken from 700 convenience outlets using iPads equipped to conduct consumer surveys. It also ordered U.S. software provider Clearview AI, which gathers photos from social networking websites to create user profiles, to delete data and cease the activity in Australia.
CHOICE said in its lawsuit that the three companies in question obtained personal and sensitive information without authorization and without explicitly explaining the practice.
Some establishments have signs warning consumers about the technology, but "customers' silence cannot be interpreted as agreement," according to CHOICE, and many customers had nowhere else to buy.