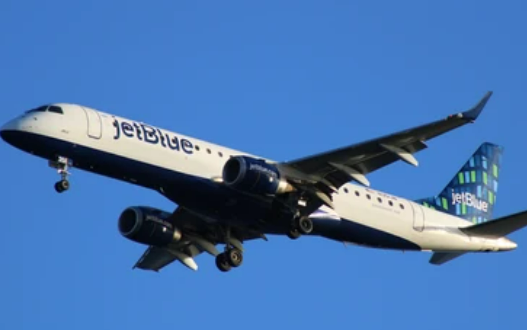 Spirit Airlines (NYSE:SAVE) has postponed Friday's shareholder vote on its $2.4 billion sale to Frontier Group Holdings Inc in order for its board to continue conversations with both Frontier and JetBlue Airways (NASDAQ:JBLU).
The delay was initially reported by Reuters.
JetBlue and Frontier, led by powerful airline investor Bill Franke, have regularly increased their offers for Spirit over the past several months in an effort to build the fifth largest U.S. airline.
The Spirit shareholder vote, which has already been delayed twice, is being delayed a third time to allow Spirit and JetBlue time to clinch a deal, sources told Reuters, demanding anonymity due to the sensitive nature of the negotiations.
Spirit announced that it will conduct a special meeting on July 15.
JetBlue CEO Robin Hayes stated in a statement that the airline was "encouraged by our conversations with Spirit and hoping that they now appreciate that Spirit shareholders have shown a clear, overwhelming preference for a partnership with JetBlue."
According to insiders, JetBlue presented a revised $3.7 billion all-cash offer last month, but Spirit has been hesitant to accept it because of worries that antitrust regulators may reject it.
The United States Department of Justice has already filed a lawsuit against JetBlue for its collaboration with American Airlines (NASDAQ:AAL) in the New York and Boston metropolitan areas.
There is no confidence that JetBlue would provide Spirit with the regulatory assurances necessary to close a purchase, and Frontier, which has already revised its offer, may submit a new proposal, according to the sources.
Antitrust monitoring is also anticipated for the Frontier transaction. But Spirit and some analysts believe the acquisition has a greater chance of receiving regulatory approval.
Both bidders see Spirit as a chance to grow their domestic footprints and change the U.S. airline sector, which is controlled by four domestic airlines. A purchase by any bidder would occur during a time when the industry is experiencing manpower and aircraft shortages.
Spirit was obliged to postpone the shareholder vote until July 8 last week. According to the sources, Frontier did not have sufficient shareholder support at the time.