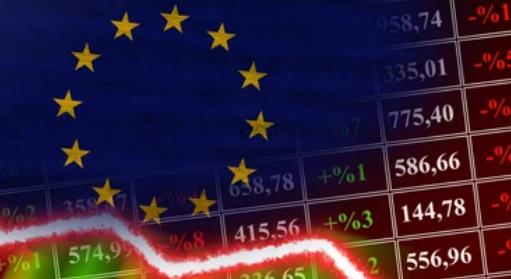 European stock markets are anticipated to begin slightly lower on Friday, concluding the week on a cautious tone ahead of a speech by ECB President Christine Lagarde and the much anticipated U.S. monthly employment data.
At 2:00 AM ET (0600 GMT), the DAX futures contract in Germany declined 0.3%, the CAC 40 futures contract in France down 0.1%, and the FTSE 100 futures contract in the United Kingdom sank 0.4%.
European indexes finished Thursday substantially higher, extending the resurgence witnessed after the harsh sell-off in the first half of the year as investors attempt to shake off fears of an imminent recession.
However, the activities of central banks keep these investors on edge as they analyze the impact of aggressive rate rises on global economic development.
In light of this, a statement by Christine Lagarde, the president of the European Central Bank, later in the session on the threats confronting the global economy will be of significant importance before the next meeting of the central bank, at which interest rates are likely to be raised.
Also of utmost importance will be the release of the most recent monthly U.S. jobs report, which is anticipated to give further insight on economic trends, with the number of Americans with paid work rising somewhat but not as much as in May.
Friday's European economic agenda has French trade statistics and Italian industrial output.
The Friday morning shooting of former Japanese Prime Minister Shinzo Abe while he was campaigning for a national election, as well as the ongoing political crisis in the United Kingdom that has resulted in the resignation of Prime Minister Boris Johnson, have created an atmosphere of uncertainty in the global markets.
Oil prices steadied on Friday, but are still on track for a second consecutive weekly decline as recession worries and the attendant destruction of demand continued to weigh.
Last week, crude oil stocks in the United States reached a two-month high, according to the Energy Information Administration's report released on Thursday.
By 2:00 a.m. Eastern Time, U.S. crude futures were trading 0.1 percent down at $102.63 per barrel, while the Brent contract increased 0.3 percent to $104.98 per barrel. Both benchmarks tumbled to near three-month lows on Wednesday, with Brent's $10.73 decline on Tuesday ranking as the third-largest since trading began in 1988.
In addition, gold futures increased 0.1% to $1,741.35/oz, while EUR/USD declined 0.1% to 1.0158.