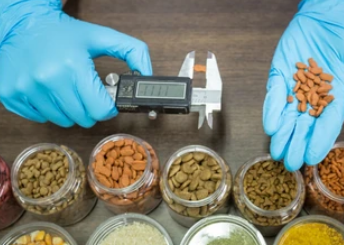 Covestro, a German chemical manufacturer, lowered its 2022 earnings forecast for the third time this year on Tuesday, after reporting quarterly results that were less than anticipated and citing rising gas and raw material costs.
By 08:10 GMT, the company's stock was down approximately 2% after announcing that it could only partially offset the steep jump in raw material and energy costs through pricing increases.
The company, whose primary products include foam chemicals used in mattresses, car seats, and building insulation, anticipates full-year earnings before interest, taxes, depreciation, and amortization (EBITDA) in the range of 1.7 billion euros to 1.8 billion euros ($1.7 billion to $1.8 billion), compared to a previous estimate of 1.7 billion euros to 2.2 billion euros.
It reduced its free operating cash flow (FOCF) expectation from a range of 0 to 500 million euros to 0 to 100 million euros.
Covestro reported a 65% decline in EBITDA to 302 million euros for the third quarter, below the average analyst estimate of 320 million euros in a poll conducted by the firm.
"The company's projection for the fourth quarter is roughly in line with our estimate, although somewhat below consensus," J.P. Morgan notes, adding that this could be disappointing given the recent increase in Toluene Diisocyanate (TDI) prices and the reduction in EU energy costs.
The profit warning and results come after Germany unveiled plans earlier this month to spend over 100 billion euros to attempt to alleviate pressure on consumers, notably industrial users, caused by soaring gas prices.
Chemical businesses are among the most severely affected by the energy crisis since they use natural gas as both a production input and an energy source.
Covestro stated in August that it was not yet possible to replace natural gas as a raw material, and alternatives for replacing it as an energy source were equally limited. However, the business was studying areas where oil may be used to replace the fuel.