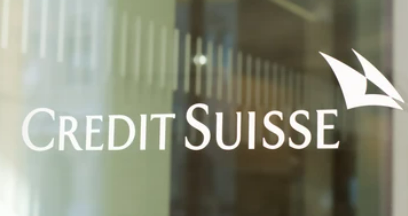 Credit Suisse Group settled a tax fraud and money laundering lawsuit in France on Monday with a 238 million euro ($234 million) settlement to the government, removing another legal issue as it prepares to launch a strategy revamp.
The deal, announced in a French court and confirmed by the bank in a statement, concludes the French inquiry into whether the Swiss bank assisted wealthy clients in avoiding taxes.
The alleged plan, which prosecutors believe occurred in multiple nations between 2005 and 2012, cost the French government a fiscal loss of over 100 million euros, according to the prosecution office.
In court, Credit Suisse attorneys refused to answer questions about the settlement, with one stating that the agreement was the best way to "turn the page."
Credit Suisse, one of Switzerland's systemically significant banks, is slated to announce details of a highly awaited strategy review along with its third-quarter results on October 27.
Under new legal director Markus Diethelm, who joined the bank in July and has adopted a more proactive stance than his predecessor, the bank has appeared more inclined to settle legal disputes.
This month, the bank agreed to pay $495 million to settle claims that it improperly sold mortgage-backed securities in the United States. This is the latest payment relating to the bank's past errors, which have harmed its reputation.
In June, the bank was found guilty of failing to prevent money laundering by a Bulgarian cocaine trafficking gang, while a Bermuda court ruled that a former Georgian prime minister and his family are entitled to more than $600 million in damages from Credit Suisse's life insurance arm. The bank is appealing this decision.
Similar proceedings are pending in Singapore.
Eight years after the Swiss bank paid a $2.6 billion tax evasion settlement, the U.S. Justice Department is reportedly examining whether Credit Suisse continued to help American clients conceal assets from authorities.