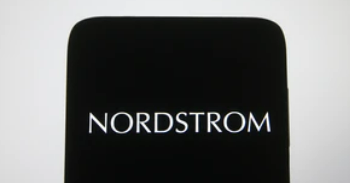 Nordstrom Inc upped its annual profit and revenue expectations on Tuesday, relying on demand from affluent consumers to help it overcome decades of high inflation. As a result, the company's shares rose 11% in extended trading.
Net sales at Nordstrom (NYSE:JWN) banner stores surpassed pre-pandemic levels by 23.5 percent in the first quarter, as Americans returning to work and social gatherings purchased designer apparel and footwear.
"At this time, we have not observed inflationary cost pressures negatively impacting customer spending, which we believe is due to the higher income profile and resiliency of our customer base," said Chief Financial Officer Anne Bramman on a conference call following the release of quarterly results.
Ralph Lauren (NYSE:RL) has likewise projected an improvement in full-year margins.
The optimistic outlooks of Nordstrom and Ralph Lauren stood in stark contrast to those of rival Kohl's (NYSE:KSS) and big-box retailers Walmart (NYSE:WMT) Inc and Target Corp (NYSE:TGT), which have suffered as a result of runaway inflation's impact on consumer spending.
In an effort to fight growing costs, Nordstrom increased prices during the quarter, and demand has remained robust, the company reported.
Off-price division Increased foot traffic and improved inventory levels contributed to Nordstrom Rack's 10.3 percent rise.
In addition to authorizing a new $500 million repurchase, Nordstrom forecasted fiscal 2022 revenue growth of 6% to 8%, compared to a previous prediction of 5% to 7% growth. The anticipated adjusted earnings per share for the whole year is between $3.38 and $3.68, up from $3.15 to $3.50 before.
According to Refinitiv IBES, the company's first-quarter revenue grew 18.7 percent to $3.57 billion, exceeding analysts' expectations of $3.28 billion.
The company announced an adjusted loss of 1 cent per share, compared to projections of a loss of 5 cents.