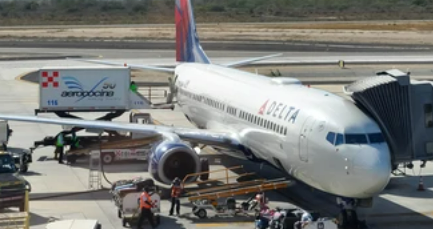 A year after the U.S. Federal Aviation Administration (FAA) reduced Mexico's aviation safety certification, Mexican airline and government executives believe it could take months to restore the coveted Category 1 classification.
In a letter delivered to Mexico's civil aviation agency on Monday, the FAA delayed a technical study required for a potential reinstatement "by a few weeks," inflicting a blow to an industry already reeling from a series of safety mishaps in Mexico City's airspace.
Deputy Transportation Minister Rogelio Jimenez told El Financiero, a local news source, that he believes the recovery would be realized by September or November's end.
This Monday, Tourism Secretary Miguel Torruco stated in an interview that the ministry anticipates an improvement "in the coming months."
In May 2021, the FAA reduced Mexico's rating. It asserted Mexico lacked the "requirements to oversee the country's air carriers in accordance with minimum international safety standards, or the civil aviation authority is lacking in one or more areas such as technical expertise, trained personnel, record keeping, inspection procedures, or resolution of safety concerns."
Authorities in Mexico had claimed that recovering the grade would be a "short and straightforward procedure," but this has not been the case.
"Unfortunately, we still do not know when Category 1 will recover," Walfred Castro, head of corporate relations at VivaAerobus, told Reuters on Monday at Mexico's tourism conference in Acapulco.
Castro stated that VivaAerobus had given their flight simulators to enhance fly safety, despite a series of recent incidents in Mexico City's airspace, including the videotaped near-collision of two Volaris planes.
Aeromexico cannot increase services to the United States despite its agreement with Delta Air Lines Inc (NYSE:DAL) until Mexico recovers its credit rating, according to Aeromexico's director of banks and loyalty.