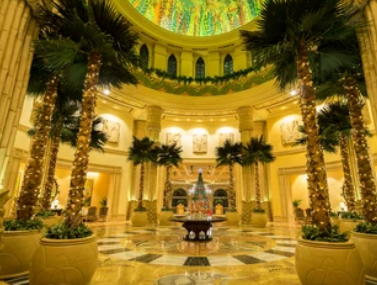 On Thursday, shares of Macau's Suncity Group Holdings Ltd quadrupled after they resumed trading for the first time in over two months and the company announced that Executive Director Andrew Lo was its new majority shareholder.
At 02:01 GMT, the shares had lost a portion of their gains but were still up 182%, valuing the firm at around $130 million.
The former head of the corporation, Alvin Chau, is charged with unlawful gambling and money laundering and is scheduled to stand trial in September in the gambling capital of the world, Macau. While Suncity has denied wrongdoing, Chau has been imprisoned until his trial.
Suncity, a junket operator in Macau that transports high rollers to the city's VIP casinos, has suffered a series of setbacks, including Chau's imprisonment last year and the collapse of Macau's VIP gaming business.
Beijing has targeted illicit cash outflows from the mainland, clamping down on the opacity of the junket industry and the secrecy of banking lines.
Macau's government has attempted to limit the influence of junket operators by prohibiting specific junket rooms inside casinos. According to observers, their power is expected to be eroded in the future.