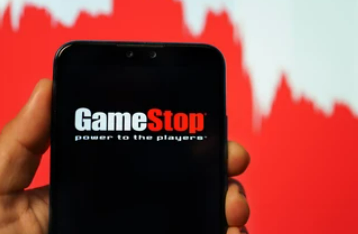 The board of directors of GameStop Corp has authorized a four-for-one stock split that would make it more cheap for investors to purchase shares of the video-game retailer that was at the focus of last year's "meme stock" selling craze.
After the news, shares of the business surged 5.8 percent to $124.49 in extended trading on Wednesday.
Apple (NASDAQ:AAPL), Tesla (NASDAQ:TSLA), and Amazon.com (NASDAQ:AMZN) are among the big U.S. corporations that have split their shares in the previous two years (NASDAQ:AMZN).
A stock split makes shares more accessible to ordinary investors by decreasing the price without changing the value of the firm.
GameStop (NYSE:GME) shares soared more than 680 percent in 2021 due to retail traders on social media sites such as Reddit who purchased massively shorted equities in an attempt to push out hedge funds betting against them.
Michael Pachter, an analyst at Wedbush Securities, said, "GameStop's management is aware that they have a 100 percent retail shareholder base, therefore they pander to them."
"It (the stock split) is also a diversion since the NFT market is dead, and it was their final attempt to excite investors."
The Ukraine crisis and worries of a worldwide recession have dampened optimism this year, causing the video game retailer's stock to decline by nearly 20 percent.
The business said in March that it will seek shareholder approval for the proposed split, which would boost the number of existing Class A ordinary shares from 300 million to 1 billion.
Under the terms of the split, each share of GameStop Class A common stock will be converted into three additional shares.
The dividend will be disbursed after the closure of markets on July 21.