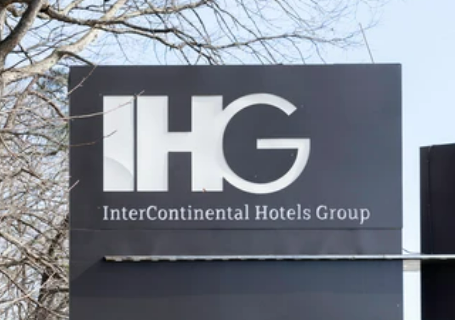 IHG announced a $500 million share repurchase on Tuesday, after the company's earnings for the first half of the year more than quadrupled due to rising room rates, robust demand for leisure travel, and a resurgence in corporate stays, particularly in the United States.
As individuals spend more on travel and book longer hotel stays, occupancy rates and prices are rising, to the benefit of hotel operators. However, they face dangers from persistent inflation and cost-of-living issues globally.
Analysts were concerned about the amount of hotel rooms IHG added in the first half and claimed the group's performance lagged behind U.S. rivals Marriott and Hilton. IHG's stock fell 1.2 percent to 4,953 pence.
"Hilton and Marriott both outperformed by double digits in Q2 and had total EBITDA ahead of 2019," Berstein analysts wrote in a note. "This (IHG results) should be viewed as mildly disappointing, especially with no full-year guidance to provide reassurance." EBITDA represents earnings before interest, taxes, depreciation, and amortization.
IHG, the owner of Crowne Plaza, Regent, and Hualuxe, reported that the company's profitability in the Americas, its largest market, had reached pre-pandemic levels, mostly due to domestic leisure demand.
The Americas' second-quarter revenue per available room (RevPAR), a key profitability metric, was 3.5 percent higher than in 2019.
In the first half of the year, IHG's number of rooms grew by 3 percent despite the company's withdrawal from Russia. On average, analysts anticipate a four percent net increase in system size for the whole year.
"Although the economic picture is unclear as central banks and governments take steps to control inflation, we remain confident in our business model," said IHG CEO Keith Barr in a statement.
The operating profit for the six-month period ending June 30 increased to $361 million from $138 million the previous year.
The business, which has already started payment of final dividends, reinstated its interim dividend at 43.9 cents, a 10 percent increase over its last payment in 2019.