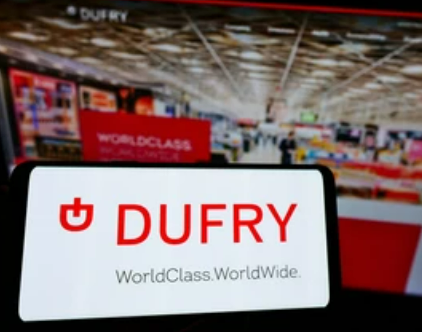 The Dufry (SIX:DUFN) share price increased by more than 3.5 percent on Tuesday, reaching its highest level in 11 weeks, after the duty-free retailer said that its post-pandemic economic resurgence was considerably stronger than anticipated.
The Swiss-based company reported that revenue in July reached 90 percent of its comparable level in 2019, the last summer prior to the implementation of COVID-19, as tourists from nearly every corner of the globe took advantage of the opportunity to open their wallets at airports for the first time in almost three years.
In the second quarter, revenue increased by about 150 percent year-over-year, leaving it around 21 percent behind its level three years ago, the most recent spring period not affected by health restrictions. As a result, the firm went from a significant deficit in the first half of 2021 to a tiny net profit of 12.1 million Swiss francs and a higher operational profit of 152.4 million Swiss francs.
In contrast to merchants in several other industries, Dufry reported that it has maintained its momentum thus far in the third quarter, with July revenue growing to 90 percent of its pre-pandemic level internationally and above 100 percent in select countries, including North America. China was the only significant exception to the trend, as the government's 'Zero COVID' policy ensured that income in the first half of 2019 was still just 16% of 2019 levels.
The business reported "high demand and favorable trends on all major metrics," but cautioned that it is "vigilant in light of limited visibility about the geopolitical climate, pandemic-related events, the economic situation, and consumer attitude."
Dufry's remarks are evidence of the global strength of pent-up tourism demand. However, the company's confidence stands out in the light of larger trends in foreign travel this summer: airports around Europe and North America have pushed airlines to reduce capacity due to a lack of employees to handle the extraordinary traffic increase.
In addition to reopening existing concessions throughout the world, the firm made significant headway in creating new ones in the first half: it opened 6,678 square meters of retail space and renovated the same amount.
By 5:10 a.m. ET (9:10 a.m. GMT), Dufry stock had risen 3.7%, surpassing both the Swiss benchmark SMI index and other European travel-related equities.