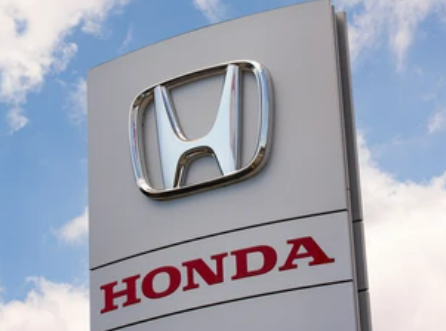 Honda Motor Co. reported a smaller-than-anticipated decline in first-quarter operating profit and raised its projection for the whole year, as a lower yen helped mitigate some of the negative effects of reduced output and rising material prices.
10 experts polled by Refinitiv predicted an operating profit of 200.2 billion yen for the three-month period ending June 30. However, the actual operating profit of 222.2 billion yen ($1.65 billion) was higher.
At the same time last year, Honda posted a profit of 243.2 billion yen.
It increased its operating profit expectation for the year ending March 31 from 810 billion yen to 830 billion yen.
Honda's manufacturing was impacted by the worldwide semiconductor scarcity and China's COVID-19 lockdowns, which hampered the supply of parts.
During the April-June quarter, Honda was compelled to reduce output at domestic facilities by as much as 50 percent at one point.
Due to logistical and supply chain complications, the company rescheduled the resumption of normal operations at these sites to August from early June.