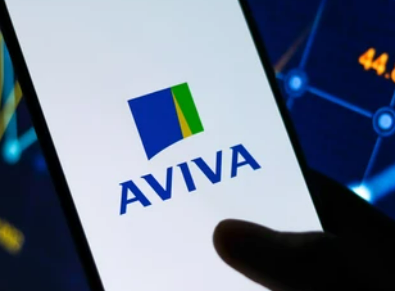 Aviva intends to distribute more cash to shareholders, the British insurer said as it reported a 14% increase in operational profit for the first half, pushing its shares to the top of Wednesday's FTSE 100 gainers.
Activist investor Cevian Capital, which controls 6% of Aviva (LON:AV) shares and has urged the insurer to increase dividends, declined to comment after the insurer announced plans to commence a share purchase with its 2022 results and would determine its magnitude by the end of the year.
Aviva, which has significant operations in the United Kingdom, Canada, and Ireland, has already returned $5.73 billion to shareholders after generating $7.5 billion through a series of disposals since Amanda Blanc became CEO in July 2020.
Cevian previously demanded that Aviva refund £5 billion to shareholders by the end of 2022.
Blanc stated on a media teleconference that capital returns would be sustainable and frequent, and that Aviva had room for "bolt-on" acquisitions following its purchase of Succession Wealth for 385 million pounds this year.
Aviva's stock climbed 6% to a two-month high.
Analysts at Jefferies anticipated that Aviva would provide recurrent buybacks of 250 million pounds.
Strong performance in commercial lines contributed to a 14% increase in Aviva's operating profit to 829 million pounds, compared to 742 million pounds anticipated by the company's consensus projection.
However, Aviva Investors' assets under management decreased by 13% to 232 billion pounds in the first half, as declining markets impacted many other asset managers.
Wednesday, Quilter reported a 12 percent decline in assets under management and administration.
Aviva said that it will pay an interim dividend of 10.3 pence, in line with its full-year 2022 dividend forecast of approximately 31.0 pence. Cevian has stated that Aviva can increase dividend payments in the future.