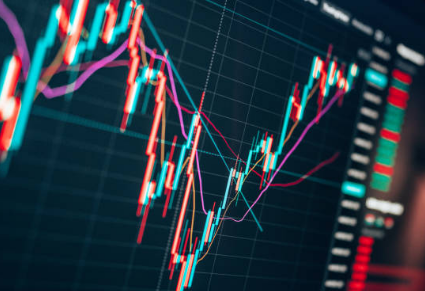 As investors cautiously await the release of the next U.S. inflation report, which might influence future Federal Reserve policies, the European stock markets declined on Wednesday.
By 4 AM ET (0800 GMT), the DAX in Germany was down 1.2%, the CAC 40 in France was down 0.9%, and the FTSE 100 in the United Kingdom was down 0.9%.
This week, investors have been on edge as they await the publication of the U.S. consumer price index for June on Wednesday evening.
This is likely to result in annual headline inflation, including food and energy, exceeding May's figure of 8.6 percent and reaching a 40-year high of 8.8 percent.
A number of this magnitude is likely to persuade the U.S. central bank of the necessity to continue with aggressive interest rate hikes, in addition to the 75 basis point increase at its previous meeting, even though doing so risks driving the U.S. economy, the primary generator of global growth, into recession.
Back in Europe, there was some good news as the British economy expanded unexpectedly well in May, with the gross domestic product increasing by 0.5%, the strongest performance in five months, due to a 1.4% increase in construction production and substantial increases in industrial and manufacturing output.
In company news, J D Wetherspoon (LON:JDW) shares slumped 5.2 percent after the U.K. pub chain warned that it will disclose a larger-than-anticipated full-year deficit. The pub chain cited an increase in labor expenses that outweighed a return in sales to pre-pandemic levels.
Credit Suisse (SIX:CSGN) shares declined 2.6% after the Swiss financial institution postponed the initial public offering of its 1a Immo PK real estate fund, citing current market volatility.
SAS (ST:SAS) shares increased by more than 13 percent on the announcement that the Scandinavian airline and unions representing striking pilots would begin talks on Wednesday in an effort to resolve the dispute that began on July 4.
Oil prices inched up on Wednesday, recouping some of the previous session's losses, as traders cautiously anticipated U.S. inflation data that might spur more U.S. rate rises, therefore dampening global economic activity.
The American Petroleum Institute said Tuesday that U.S. crude inventories increased by around 4.8 million barrels for the week ending July 8, compounding concerns about a decline in oil demand.
Wednesday evening, the official government inventory report is due.
By 4 AM ET, U.S. crude futures were at $96.58 per barrel, up 0.8%, while the Brent contract traded at $100.22, up 0.7%. On Tuesday, both contracts declined by more than 7 percent, going below $100 per barrel for the first time since April.
In addition, gold futures increased 0.1% to $1,725.45/oz, while EUR/USD declined 0.1% to 1.0027.