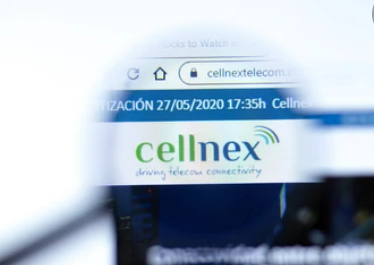 Cellnex withdrew its offer for a share in Deutsche Telekom's (OTC:DTEGY) towers business on Wednesday, setting the way for a rival proposal from a group led by KKR to obtain the 18 billion euro ($18.02 billion) transaction.
Strategic bidders and infrastructure investors have competed for a share in the masts firm known as Deutsche Funkturm GmbH since the selling process began in March (DFMG).
Cellnex offered Deutsche Telekom a modest share in its firm as part of a legally binding bid supported by Brookfield Asset Management of Canada.
Deutsche Telekom retains control of its towers business under KKR's competing bid, which is backed by U.S. investment companies Global Infrastructure Partners (GIP) and Stonepeak, but KKR gains corporate governance control.
The purchase would be Germany's largest this year and Europe's second largest, following the 58 billion euro acquisition of Italian infrastructure giant Atlantia by the Benetton family and U.S. fund Blackstone (NYSE:BX).
Deutsche Telekom desired to keep some control over its towers business, therefore an industrial merger was not favoured, according to persons familiar with the matter.
Deutsche Telekom shares underperformed the German DAX, falling 1.7%. Cellnex shares increased by 1.7%, although Spain's blue-chip index Ibex-35 declined.
In a rising interest rate environment, Deutsche Telekom needs funds to reduce its debt load of about 136 billion euros. This would free up capital to invest in infrastructure and secure control of its T-Mobile business in the United States, which contributes for over 60 percent of the group's sales.
As a means of monetising a portion of the company and reserving a portion for future benefits, a number of telecoms enterprises have spun off towers operations or formed joint ventures with independent companies.
Banco Sabadell of Spain stated in an analyst note that Cellnex could tolerate not joining the German market since its firm would still profit from its aggressive development in Europe over the past few years.
"Despite the fact that the tower business in Germany would have been a strategic match for Cellnex and would have resulted in considerable immediate growth for the firm, we feel that the recent acquisitions will ensure the company's growth in the future years," it stated.
Deutsche Telekom utilized Goldman Sachs (NYSE:GS) as its advisor for the selling of 40,600 of its masts. Reportedly, Vodafone (NASDAQ:VODFrankfurt-listed )'s towers subsidiary Vantage Towers and American Tower (NYSE:AMT) contemplated placing bids early in the auction process.
Deutsche Telekom, KKR and Goldman Sachs declined to comment.