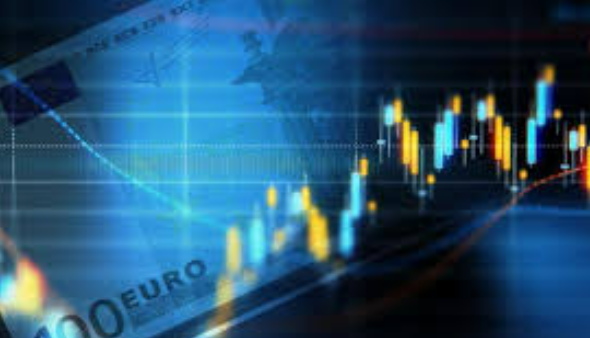 Friday's opening of the European stock markets is likely to be neutral, as investors analyze German GDP and consumer confidence statistics.
At 02:00 ET (07:00 GMT), the DAX futures contract in Germany was 0.1% higher, the CAC 40 futures contract in France was 0.1% higher, and the FTSE 100 futures contract in the United Kingdom was 0.1% lower.
According to the latest German GDP figures for the third quarter, growth in the largest economy in the Eurozone increased by 0.4% over the previous quarter.
The German economy increased 1.2% annually in the third quarter, a significant deceleration from the 1.7% annual growth reported in the same period a year earlier.
The forward-looking GfK German consumer climate index also showed indications of improvement in December, rising from -41.9 to -40.2.
Also of importance will be talks by the ECB's Kerstin af Jochnick and Luis de Guindos, which will take place a day after the reports of the Oct. 26-27 meeting revealed that officials feared inflation may become entrenched, necessitating an increase in interest rates.
In an effort to combat double-digit inflation in the Eurozone, the ECB raised rates by a record 75 basis points at its two most recent sessions.
Activity is likely to be subdued in Europe on Friday, with little impetus anticipated from American investors as the Thanksgiving holiday stretches through Wall Street's early closing on Friday.
Crude oil prices rose slightly on Friday, buoyed by tight liquidity, but are still expected to register a third straight weekly loss due to concerns over Chinese demand and the planned price ceiling on Russian oil from the Group of Seven.
Rising COVID-19 cases in China have caused the world's top oil importer to reinstall severe lockdown restrictions in a number of key cities, reducing economic activity and, therefore, crude demand.
European Union and G7 officials are allegedly negotiating a restriction on Russian seaborne oil between $65 and $70 per barrel, a figure that is higher than anticipated and dispels concerns that Moscow could reduce oil shipments to avoid selling at a loss.
By 02:00 E.T., U.S. crude futures had increased 0.5% to $78.34 per barrel, while the Brent contract advanced 0.3% to $85.55 per barrel. Thursday was not a WTI settlement day owing to the Thanksgiving holiday in the United States.
In addition, gold futures increased 0.1% to $1,755.80 per ounce, while EUR/USD remained unchanged at 1.0408.