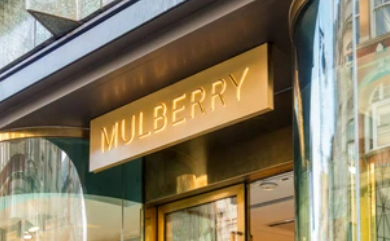 Mulberry Group PLC (LON:MUL) shares declined by more than 10% on Wednesday after the luxury leather goods manufacturer disclosed a first-half loss. The deficit was partially attributable to Britain's cost-of-living crisis, which negatively impacted domestic demand.
The group's reported loss before taxes for the 26 weeks ending on October 1 was £3.8 million, compared to a profit of £10.2 million for the same time last year.
In a statement, Mulberry attributed the decline to increased investments in marketing and technology, as well as acquisition costs in Sweden and Australia, which contributed to a 42% increase in operating expenses to £48.6 million.
Group revenue also declined by 1% as a result of a sharp decline in digital sales in the United Kingdom, as more customers opted to purchase in physical locations following the removal of COVID-19 limitations.
"The broader macroeconomic climate remains unpredictable, particularly in terms of inflationary pressures," the company warned.
However, this was countered by a 6% increase in sales in China, as consumers disregarded tough COVID regulations and made substantial online purchases.
Additionally, full-priced sales and increased volume efficiencies contributed to the company's minor gross margin increase to 71%.
In the eight weeks leading up to November 26, Mulberry reported that despite persistent economic uncertainty, the company is "fully prepared" for its most important holiday business time.