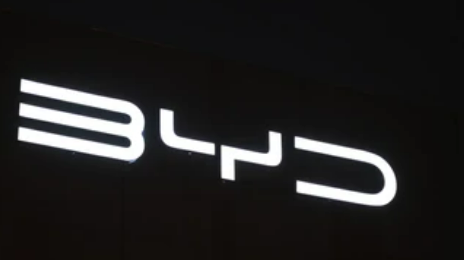 BYD outsold Volkswagen (ETR:VOWG p) in the first four weeks of November in China, according to statistics from a brokerage firm. This reversal shows the strain on legacy brands in the world's largest auto market.
China Merchants Bank International (CMBI) statistics revealed that Tesla (NASDAQ:TSLA) retail sales in China nearly doubled in November, compared to the same month a year prior, after the U.S. automaker lowered pricing and offered incentives on its Model 3 and Model Y.
According to the data, BYD's retail sales totalled 152,863 vehicles from November 1 through November 27, representing a roughly 83% rise in average daily sales compared to the same time a year earlier.
BYD's total was greater than Volkswagen's 143,602 retail sales and Toyota Motor (NYSE:TM) Corp's 115,272 retail sales, which were 0.3% and 0.5% lower year-over-year, respectively.
Nonetheless, the Volkswagen AG (OTC:VWAGY) group outsold BYD when the 36,847 Audi-branded vehicles are included.
If the current retail sales trend continues for the entire month, it will be the first time that BYD, which only began manufacturing cars in 2003, has topped the sales charts in China, as well as the first time that a company with a lineup of plug-in hybrids and pure electric vehicles (EVs) has topped the charts.
The influence of incentives is waning, and the country's zero-COVID laws have kept buyers away from showrooms and dampened consumer morale as the economy weakens, according to automakers who anticipate a further decline in China's automobile market.
CMBI data indicates that in the first four weeks of November, the average daily retail sales of automobiles manufactured in China decreased by 7% compared to the 2% reduction in the first three weeks of October.
Established global automakers, with the exception of Tesla, have seen their sales and market share decline in China at the hands of Chinese competitors that provide a broader selection of affordable EVs and amenities such as in-car entertainment and autonomous drive.
Stellantis said in October that its Jeep joint venture in China would file for bankruptcy, marking the first foreign JV failure in the EV era.
Other major companies, like Volkswagen, General Motors (NYSE:GM), Ford, and Hyundai, have seen a decline in plant utilization in China of between 30 and 50 percent over the previous five years.