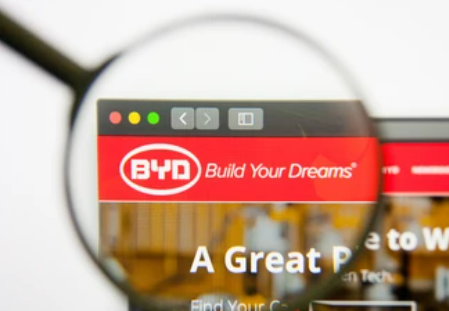 BYD, a Chinese electric car manufacturer founded by Warren Buffett, will introduce its first passenger automobile in India on Tuesday, an electric sport-utility vehicle (SUV), marking its entry into the mainstream market as part of a larger worldwide expansion.
BYD, which currently sells electric buses and electric vehicles (EVs) for corporate fleets in India, will introduce its Atto 3 electric SUV in the world's fourth-largest car market, where Tata Motors (NYSE:TTM) dominates sales of electric cars.
The move is part of a larger worldwide drive by the Chinese automaker, which has already begun selling electric vehicles and plug-in electric hybrids in markets like as Norway, New Zealand, Singapore, Brazil, Costa Rica, and Colombia.
BYD announced earlier this year that it would begin selling its passenger EVs in Japan beginning in 2023, and it also has plans to establish a facility in Thailand – its 31st among facilities in the United States, Brazil, and India – to make 150,000 vehicles annually beginning in 2024. Monday marked the introduction of the Atto 3 electric SUV in Thailand.
BYD's expansion into India coincides with India's continued vigilance over investments from neighboring countries, particularly China.
Great Wall Motor had to abandon plans to invest $1 billion in India early this year because it was unable to secure regulatory approval due to India's stringent limitations on such incoming investments.
According to a person familiar with the company's plans, BYD already has a manufacturing factory in the country and would not need to make fresh expenditures to build and sell the Atto 3.
The Shenzhen-based auto and battery manufacturer, which includes Buffett's Berkshire Hathaway (NYSE:BRKa) as a stakeholder, entered India in 2007, producing mobile phone batteries and components at a plant near Chennai in the south.
In 2013 it began manufacturing buses in India with a local partner, and in 2021 it introduced the e6 electric vehicle for sale to corporate fleet operators and owners.
At its southern India plant, where it will build the Atto 3, BYD has the potential to create 10,000 units each year.