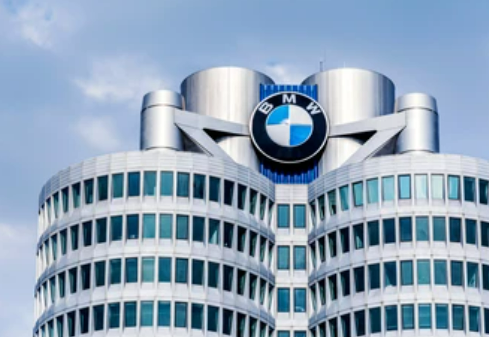 BMW reported a quarterly net profit Thursday that exceeded expectations due to high car prices, but warned that rising inflation and interest rates would begin to weigh on sales in the coming months.
Despite lower sales volumes, the profit has increased as a result of supply chain issues, such as the semiconductor chip shortage, which have reduced the output of automakers worldwide.
"Our strong third-quarter results demonstrate that flexibility breeds resiliency… we are on track to achieve our annual goals," said CEO Oliver Zipse in a statement.
BMW and other automakers have been able to raise prices due to resilient demand and low inventories, but analysts predict that as recession risks increase and central banks raise interest rates, consumers will begin to limit their large-scale purchases.
BMW warned that rising inflation and interest rates will reduce the purchasing power of consumers in the coming months and that its above-average order books are expected to "normalize, particularly in Europe."
However, BMW's chief financial officer Nicolas Peter expects the company's "positive momentum" to continue in 2023, with full-year sales slightly lower than in 2021 and sales of fully electric vehicles expected to double.
The company's operating margin forecast for the entire year remains between 7% and 9%.
Despite a 9.5% decline in sales year-over-year, the Munich-based automaker's third-quarter revenue increased 35.3% to €37.18 billion ($36.49 billion). Refinitiv data indicates that this compares to analyst expectations of 35.32 billion euros.
BMW reported a pretax profit of 4,1 billion euros, surpassing analysts' expectations of 3,4 billion euros.
It cited higher raw material and energy costs as well as costs associated with acquiring majority control of Chinese joint venture Brilliance Auto Group for the 2,7 billion euro increase compared to the same period in the prior year.