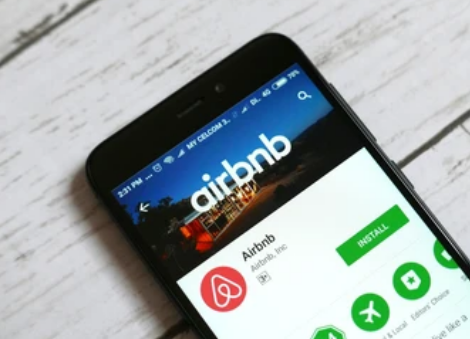 Airbnb Inc anticipated revenue for the holiday quarter that could fall short of market forecasts, stating that a strong dollar had begun to weigh on its company and reservations will decline, causing its shares to drop 7% after the closing bell.
The San Francisco-based vacation rental company's profit and revenue for the third quarter exceeded projections.
But growth decreased to 29% in the period between July and September, down from 58% in the second quarter and 67% a year earlier, when individuals began traveling with a vengeance as COVID-19 cases declined and remote workers booked longer-term stays.
As macro conditions persisted, Airbnb stated in a letter to shareholders on Tuesday that it anticipated a prolonged, if choppy, recovery of cross-border travel.
Chief Financial Officer David Stephenson stated on a post-earnings conference call, "This is a rather difficult year-over-year comparison."
Comparing 2019 to the current year, we observe stable to rising demand around the globe.
The tourism industry has experienced a significant rebound this year due to the best summer travel season in three years, but it faces threats from the worldwide inflation spike.
Airbnb's stock has declined by more than a third this year, compared to a roughly 19% decline in the overall market.
On the call, CEO Brian Chesky attempted to allay fears by stating that the business anticipated "very high demand" next year, particularly from U.S. tourists traveling to Europe.
According to Refinitiv, Airbnb expects fourth-quarter revenue between $1.80 billion and $1.88 billion, versus analysts' projections of $1.85 billion.
The company's third-quarter reservations were its greatest ever, with roughly 100 million nights and experiences reserved. The average daily fee increased by 5% annually to $156.
The company, which derives fifty percent of its revenue from listings outside the United States, reported that the rates were much higher when international currency swings were excluded.
Major U.S. airlines reported an increase in overseas travel, particularly to Europe, as travelers took advantage of the dollar's strength. Airbnb said that the majority of North American and European travelers booked domestic stays.