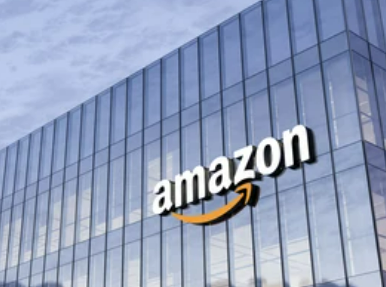 Amazon (NASDAQ:AMZN) shares are up more than 12 percent in premarket trading on Friday, after the release of solid second-quarter earnings and forecast.
Despite reporting a loss of 20 cents per share, which was far worse than the average analyst forecast of 13 cents per share, Amazon's sales increased by 7.2 percent year-over-year to $121.23 billion, above the average analyst estimate of $119.53 billion.
AWS once again outperformed expectations with revenue of $19.74 billion and an annual growth rate of 33%. Wall Street anticipated AWS to produce revenues of $19.41 billion.
Amazon anticipates net sales between $125 billion and $130 billion for the current quarter, with the midpoint above the average estimate of $126.97 billion. Additionally, Amazon anticipates an operating income between $0 and $3.5 billion, which is poorer than the consensus forecast of $3.83 billion.
"Despite persistent inflationary pressures in fuel, energy, and transportation costs, we're making headway on the more controllable expenses we mentioned last quarter," CEO Andy Jassy said in a statement. "In particular, we're boosting the efficiency of our fulfillment network."
Jassy also mentioned recent Amazon investments, including Grubhub delivery, NFL Thursday Night Football, and the September 2 release of The Lord of the Rings: The Fellowship of the Ring.
According to experts at Vital Knowledge, Amazon gave a "terrific report" with "extremely positive" forecast.
Analysts noted in a note, "There was a great deal of anxiety around this Amazon report due to consumer headwinds and expectations that the AWS segment may see weakness given its exposure to tech startups, but the results were much better on both the top and bottom lines."
According to a Goldman Sachs analyst, Amazon's performance was "decent."
The analyst stated in a client note, "With a successful 2-day Prime Day event in July with management disregarding end demand in its main businesses, we believe Amazon well positioned to generate a strong revenue growth story in 2H'22."
The analyst also increased the price estimate for Amazon shares from $170 to $175 per share and reaffirmed his long-term optimistic attitude.
"On a multi-year horizon, we continue to believe that Amazon will combine a steady revenue trend with growing margins as they generate yields/returns on investment cycles spanning several years."