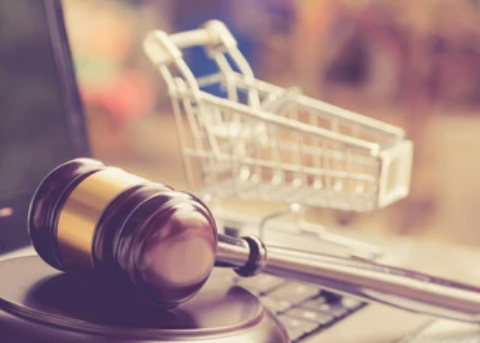 As it scrutinizes retailers for signs of "greenwashing," Britain's competition authority will examine whether fashion businesses ASOS (LON:ASOS), Boohoo, and George at Asda mislead consumers with their environmental promises.
In an effort to attract climate-conscious customers and billions of dollars from environmentally-focused investment funds, firms may be inflating their green credentials, according to a recent analysis.
Sarah Cardell, interim chief executive of the Competition and Markets Authority (CMA), stated in a statement, "People who wish to 'purchase green' should be able to do so without fear of being deceived."
"Only real eco-friendly and sustainable goods can contribute to the fight against climate change."
If the three businesses are found to have misled consumers, the CMA would take enforcement action, including in court, Cardell said, adding that the investigation was "only the beginning" of the CMA's efforts in the garment industry.
The government has informed the three corporations of its concerns and will now begin collecting information to determine if consumer protection rules have been violated.
It will investigate if the terminology used in marketing apparel, footwear, and accessories is too imprecise and whether the standards employed by corporations to designate items as sustainable may be less stringent than buyers would anticipate.
Both ASOS and Boohoo said in separate announcements that they will collaborate with the CMA and provide correct information about their items.
Asda, which owns the apparel brand George, did not immediately reply to demands for comment.
RESEARCHING GREEN CLAIMS
The CMA is concerned about the mounting pressure on the global fashion sector to clean up its act.
According to the United Nations, the sector is the second largest user of water worldwide, behind agriculture, and is responsible for up to 8 percent of carbon emissions.
Numerous authorities in the United States and Europe are clamping down on potentially misleading environmental, social, and governance-related (ESG) statements made by firms across industries and investor funds in order to ensure that they are supported.
The CMA established a green claims rule for businesses and consumers to guarantee that environmental claims are accurate and not deceptive last year.
The CMA said that it would evaluate goods in the eco categories of fashion firms, where some items labeled as environmentally friendly may include as low as 20 percent recycled cloth.