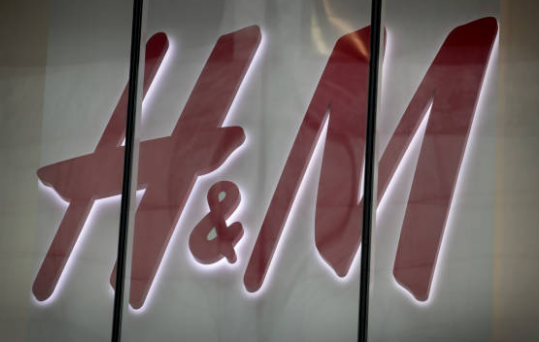 H&M, the world's second-largest fashion retailer, recorded a 33 percent gain in earnings for March-May, surpassing analysts' expectations, as buyers rushed to its shops in the wake of the epidemic.
For its second fiscal quarter, the Swedish corporation recorded a pretax profit of 4,78 billion crowns ($471 million), up from 3.59 billion a year earlier. Analysts surveyed by Refinitiv predicted, on average, a profit of 3.87 billion crowns.
The company's chief executive officer, Helena Helmersson, said in a statement, "Physical store sales climbed dramatically, while online sales remain strong."
Additionally, the business said that it has chosen to buy back 3 billion crowns' worth of shares using the authority granted by shareholders at its annual general meeting in May.
At 07:20 GMT, H&M stock increased by 2.7%.
The apparel store said earlier last month that quarterly sales in local currency increased by 12 percent to 54.5 billion crowns.
It said on Wednesday that local-currency revenues in June, the first month of its third quarter, dropped 6 percent, mostly due to the cessation of operations in Russia, Ukraine, and Belarus.
In a letter to clients, RBC analyst Richard Chamberlain said that June sales were lower than anticipated.
After Russia's invasion of Ukraine in March, the firm temporarily shuttered its Russian storefronts. The nation was the sixth-largest market for H&M in the fourth quarter of 2021, accounting for 4 percent of total sales.
In China, H&M's sales have decreased over the last year due to a customer boycott in response to the company's comments on the Xinjiang area. As a result of COVID-19 lockdowns, consumer demand has declined in general.
Inditex (BME:ITX), the owner of Zara and H&M's largest competitor, announced an 80 percent increase in earnings for its first fiscal quarter on the basis of skyrocketing sales.
The high cost of raw materials and transportation has been a challenge for fashion merchants, who have responded by increasing prices for customers.
"There are still disruptions and delays in the supply chain, but they are steadily diminishing," said Helmersson.
Despite rising expenditures, a rise in full-price sales and a decline in markdowns enabled H&M expand its operating margin to 9.2% from 8.8%.