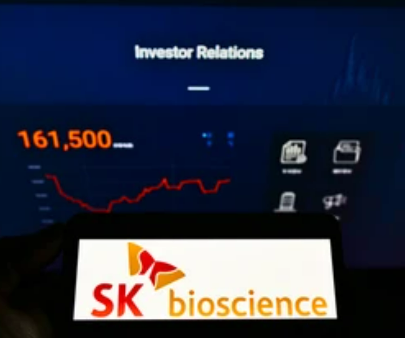 Positive clinical evidence led to the Wednesday approval of South Korea's first locally made COVID-19 vaccine, manufactured by SK bioscience Co Ltd, for broad public use.
According to the Ministry of Food and Drug Safety, the SKYCovione vaccine was approved for a two-dose schedule with four-week intervals between doses for adults 18 and older.
SK bioscience announced in a statement that SKYCovione generated neutralizing antibody responses against the SARS-CoV-2 parental strain in a phase III clinical study including 4,037 people.
Uncertainty surrounds its effectiveness against Omicron and other COVID types.
The vaccine was collaboratively developed by the Institute for Protein Design at the University of Washington and the multinational pharmaceutical company GlaxoSmithKline (NYSE:GSK).
SK bioscience said that it will pursue distribution authorizations for SKYCovione in additional countries and via the global vaccine sharing system COVAX, as well as an emergency use listing from the World Health Organization.
The South Korean government has agreed to a 200 billion won ($155 million) contract to purchase 10 million doses of the vaccine, which can be kept under regular refrigeration settings. It was originally anticipated that the vaccine would be introduced in the second half of the year.
In addition, SK bioscience is examining its potential usage for booster injections and planned studies for adolescents and children.
According to statistics from the Korea Disease Control and Prevention Agency, about 87 percent of South Korea's 52 million people are completely vaccinated, with 65 percent having additionally had a booster dose.