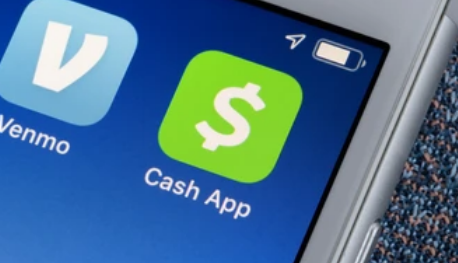 Cash App allows you to invest in trading, including commission-free stock and ETF trading for a number of stocks. This app also provides Bitcoin trading, for which there are service fees. There is no ability to automate deals in Cash App. Cash App is, without question, a popular payment service that connects to your bank account and enables you to send money to friends, family, and other users instantaneously. The app, created by Square, Inc., provides a debit card that can be used to make transactions. Another major feature of the cash app is the ability to purchase penny stocks. Let's gain a thorough understanding of these stocks through this page.
What Is Cash App?
Using the funds already in your account, you can invest in stocks through Cash App. Cash app investing is an excellent method to get started in the stock market because it is quick, simple, and does not involve significant capital.
Penny Stocks vs. Blue Chip Stocks
Penny stocks are high-risk investments, whereas blue-chip stocks are secure investments. Penny stocks have the potential to yield high returns in the event of a stock price increase, but they also carry the danger of complete loss in the event of a company's bankruptcy. Conversely, "blue-chip stocks" are shares in large, stable companies that have a track record of increasing in value and paying dividends to investors.
Difference Between OTC And Pink Sheet Stocks
The primary distinction between OTC and pink sheet stocks is the level of disclosure required by firms. A corporation must have a minimum number of shareholders, assets, and revenue in order to be listed on a formal exchange like the New York Stock Exchange (NYSE). These rules contribute to the stability and track record of listed companies. On the other hand, companies that trade on the OTC Bulletin Board or Pink Sheets are not subject to these regulations. Consequently, these firms may be smaller and less established, rendering them riskier investments.
Why Should You Purchase Stocks Through Cash App?
There are numerous reasons to consider trading stocks using the Cash App at a cheap cost.
First, the market may have undervalued these stocks, indicating that their prices may not fully reflect their actual value.
As a result, investors who purchase these shares may be able to acquire them at a price below their true value and potentially earn enormous returns when they are revalued.
You may invest with as little as $1 utilizing the Cash App, which is another reason it may be prudent. The low entrance hurdle makes it easy for anyone to begin trading.
Using the program as a low-cost starting point for constructing an investing plan is feasible.
Finally, the Cash App provides access to all types of stocks, including common shares of publicly traded businesses, preferred stocks, and others.
Transocean Ltd. (NYSE: RIG)
Transocean Ltd. is an international oil and gas extraction corporation. It provides contract drilling services for various oil and gas wells abroad.
The company subcontracts its various assets, including drilling rigs, labor teams, and other oil and gas drilling-related equipment. Although alternative energy sources are on the rise, oil and gas will continue to be utilized as energy sources for the foreseeable future.
Despite reporting a loss for the first quarter, investors remain positive on Transocean Ltd. shares. Considering the entire energy industry, a number of oil-related companies have recently experienced tremendous growth.
In addition, the corporation claimed that deepwater drilling investments would expand in the near future. In response to this news, the market has pushed up the stock prices of other deepwater drillers.
With its extensive experience in the business, Transocean might benefit from the continued need for oil and gas.
Global Payments Inc. (NYSE: GPN)
Global Payments Inc. (NYSE: GPN) delivers digital payment technologies and software solutions to merchants, customers, and issuers. It serves over four million clients in over a hundred countries worldwide. At the end of the first quarter, prominent hedge funds maintained significant interests in the fintech startup, with Orbis Investment Management being the largest shareholder with a $762,9 million stake. At the end of the first quarter of 2022, 64 hedge funds held bullish positions worth $3.23 billion in Global Payments Inc. (NYSE: GPN) stock.
Global Payments Inc. (NYSE: GPN) reported earnings per share of $2.07 in the first quarter of 2022, exceeding analysts' expectations by $0.03. The company's revenue for the quarter was $1.95 billion, which was $1.26 million less than the consensus expectation.
On May 3, Citi analyst Ashwin Shirvaikar reaffirmed a 'Buy' rating and set a $180 price target on Global Payments Inc. (NYSE: GPN) shares. He believes the current share price is a "remarkably good" buying opportunity.
Seanergy Maritime Holdings (NASDAQ: SHIP):
Seanergy Maritime Holdings is one of Cash App's greatest $1 stocks. It is a shipping firm with up to seventeen capsized ships. Due to the high inflation rate, it appears appropriate for the business. Consequently, investing in Seanergy Maritime Holdings is a wise decision. In addition, investors will eagerly invest in the company because its stock prices are inexpensive. Despite having negative free cash flow, the corporation has a history of paying dividends to its stockholders. This is partly due to the company's substantial investments. Moreover, the company's long-term outlook makes it a worthwhile investment.
HEXO Corp. (NASDAQ: HEXO)
HEXO Corp. is a Canadian company engaged in the cannabis sector that is listed on NASDAQ. The corporation's Canadian cannabis products are advertised, distributed, and manufactured by one of its subsidiaries.
There are products available for both recreational and therapeutic uses. HEXO Corp. formerly went by the name The Hydropothecary Corporation, which was founded in 2013.
HEXO Corporation manufactures a vast array of cannabis products, some of which have received significant accolades. Examples include foods, beverages, and sublingual mists containing cannabis oil or activated cannabis powder.
HEXO, UP Cannabis, Original Stash, Bake Sale, REUP, and Namaste merchandise are sold in the marketplace.
In anticipation of the expansion, Tilray Brands and HEXO have recently agreed to reduce expenses by up to $80 million over the next two years. This will be accomplished through the sharing of administrative duties, the formation of strategic advertising relationships, and the improvement of production efficiencies.
As part of the agreement, HEXO will get a C$180M backstop, enabling it access to the capital required for expansion and balance sheet repair.
Globalstar, Inc. (NYSE: GSAT)
Globalstar is a telecommunications firm that provides global mobile satellite communications coverage and is listed on the New York Stock Exchange.
The company's telecommunications services include two-way phone and data products as well as satellite communications equipment for rural coverage, emergency situations, and rapid response teams.
In addition to its telecommunications services, Globalstar is involved in the commercial application of IoT or the Internet of Things.
This Internet of Things application enables clients of Globalstar's satellite network to operate remotely and monitor things.
The company's development into several facets of telecommunications enables it to identify and fill market gaps.
As previously revealed, the company recently inked a satellite procurement contract with Macdonald, Dettwiler, and Associates Corporation in February.
These additional satellites will ensure the continuity of service for all present and potential customers and other network users.
In addition, it's worth noting that commercial IoT sales increased by 8% in the first quarter of the prior year, despite reported component supply shortages.
Several thousand units of its most popular and lucrative Commercial IoT products are currently on backorder. In order to fulfill these orders and restore a healthy inventory level, the company plans to begin production in the second quarter.
This will unquestionably aid in protecting against potential supply chain disruptions.
Because its satellite-related services are utilized globally, Globalstar's expansion potential is considerably greater.
Sundial Growers Inc. (SNDL)
Sundial Growers is a cannabis company based in Canada. The company attempted to dominate the cannabis business in that country but was thwarted by stiff competition and excessive inventory levels. Early in 2021, SNDL stock nearly plummeted but soon gained popularity on Reddit and social media.
As a result, the company was able to issue massive volumes of stock, eliminating all debt and amassing nearly $1 billion. In addition to cannabis shops and bars, the organization also includes a banking division that lends money to other cannabis businesses.
The new plan of Sundial is sensible and likely to succeed. Despite today's encouraging news, stocks are trading at a mere 55 cents, and this may change as Sundial's new investments bear fruit.
Lexicon Pharmaceuticals, Inc. (NASDAQ: LXRX)
Lexicon Medications is a Texas-based biotechnology business that focuses on the development of pharmaceuticals. This is performed using the company's exclusive Genome5000 program, which seeks to develop cures for a variety of ailments.
Currently, Lexicon has several types of pharmaceuticals in various phases of development. Some of these medications are undergoing Phase II or Phase III clinical studies at present. These medications attempt to address conditions such as heart failure, type 1 diabetes, and neuropathy.
According to insiders, the company anticipates completing and announcing top-line results for its Phase 2 proof-of-concept study of LX9211 in diabetic peripheral neuropathic pain by the end of the current quarter.
Innovative pharmaceutical technology will always have niches to fill, as there will always be people with ailments who require novel therapies.
Lexicon Pharmaceuticals can immediately benefit from the desire for new methods of treating diseases through the development of its new medical technology.
Fiserv, Inc. (NASDAQ:FISV)
Fiserv, Inc. (NASDAQ: FISV) tops our list of the top cash app stocks to purchase now. It's an American firm that helps other businesses with things like accounting and bookkeeping and newer services like mobile payments and point-of-sale merchant acquiring. It's in business as both Clover and Carat.
Ivan Feinseth, an analyst at Tigress Financial, maintained his 'Buy' rating and increased the price target on Fiserv, Inc. (NASDAQ: FISV) shares from $150 to $152 on May 27. Recent acquisitions position the company to gain market share in the e-commerce and bank IT verticals as a result of rising consumer expenditure, which contributed to the company's good Q1 results.
For the first quarter of 2022, Fiserv, Inc. (NASDAQ: FISV) reported revenue of $3.91 billion, which was $62.3 million more than anticipated. Earnings per share were reported at $1.40, beating Street forecasts by $0.05
A thorough study of the 912 hedge funds in the Insider Monkey database revealed that, at the end of the first quarter, 58 hedge funds held long positions in Fiserv, Inc. (NASDAQ: FISV), worth a total of $3.87 billion. Harris Associates was its largest stakeholder in the first quarter, holding more than 24 million shares worth $2.44 billion. This was a 4% rise from the prior quarter.
SG Blocks Inc. (NASDAQ: SGBX)
SG Blocks, Inc. (NASDAQ: SGBX) is a company that manufactures and rents modular steel buildings for commercial, construction, and maritime industries, among others.
Additionally, it is the sole distributor of Intermodal Steel Building Units (ISBU), which are two-story steel frame constructions used to construct virtually anything.
In addition, SG Blocks LLC is a North American company that develops large-scale concrete tilt-up construction projects.
The company has reported a profit of $1.6 million, its third consecutive quarter with revenues above $8.8 million, and its year-to-date revenue through September has surged by 2,000% over the same period last year.
It also claimed that it had strengthened its balance sheet in order to establish a robust and adaptable capital structure that could accommodate future infrastructure expenditures and expansion.
The stock of SG Blocks is projected to rise in the following year due to the company's outstanding financial performance. The demand for its products is expanding dramatically, especially in light of the new construction occurring throughout the United States.
Sea Limited (NYSE: SE)
Next on our list of excellent cash app stocks to purchase is Sea Limited (NYSE: SE). Through its names ShopeePay, SPayLater, and SeaBank, this Singapore-based corporation provides comprehensive fintech services. It also operates Shopee, an e-commerce site.
On May 19, China Renaissance analyst Yi Sin Ngoh assumed coverage of Sea Limited (NYSE: SE) with a 'Buy' rating and a $118 price target, citing that shrinking losses at Shopee and SeaMoney might contribute to the company's profitability in 2024. Varun Ahuja, an analyst at Credit Suisse, assigned Sea Limited (NYSE: SE) a 'Outperform' rating and a price objective of $205, down from $300, on April 27. He remains optimistic about the company's long-term prospects and views the recent pullback as an "excellent buying opportunity."
Sea Limited (NYSE: SE) reported a first-quarter EPS of -$0.80, which was $0.42 better than the average expectation. The quarterly sales were $2.9 billion, which was $41.2 million over analyst projections and a year-over-year increase of 64.45%.
Seventy-seven hedge funds out of the more than 900 hedge funds tracked by Insider Monkey reported positions in Sea Limited (NYSE: SE) at the end of the first quarter, compared to 108 hedge funds a quarter earlier. Tiger Global Management LLC held a significant $1.61 billion position in the company during the first quarter.
Yamana Gold Inc. (NYSE: AUY)
Yamana Gold is a company involved in the trade of precious metals. It holds gold and silver mines in numerous nations around the Americas, real estate development and exploration projects, and other property kinds.
Like gold bullion investors, Yamana Gold benefits as the price of gold rises. However, the company's bottom line increases considerably if the cost of creating gold can be reduced. For instance, the company stated that it would create 1,000,000 oz of gold equivalent in 2021.
As the price of the precious metal climbs, as it typically does during periods of inflation, Yamana will continue to profit.
Regardless of whether or not the price of this commodity rises, Yamana can still deliver profits to its investors. This happens because the company has a track record of increasing the share price and pays a dividend yielding 2.2%.
The demand for gold, silver, and other precious metals remains steady despite fluctuations in price. Due to the production of these precious metals, Yamana Gold's continuous expansion may extend to its penny stock.
Western Copper and Gold Corp
Western Copper and Gold Corp is one of these debt-free corporations. Therefore, it is prudent to take a chance on the company if you are looking to invest as little as $5. Currently, the company's massive gold reserve stands at fourteen million ounces. The Western Copper and Gold Corporation is one of the finest cash app stocks priced under $5. Despite the recent drop in the value of the company's stock, growing inflation will increase demand for the company's assets. Western Copper and Gold Corp is a fantastic firm if you are seeking a high and profitable return on your investment.
Conclusion
Cash App is the preferred stock trading tool for many individuals seeking passive income. Cash App's ease of use and portability are major advantages for investors seeking a simple way to trade in the field. Cash App lists penny stocks, although its selection is smaller than other online brokers. These low-priced Cash App shares may not seem enticing to purchase, but long-term investors who are patient and hold on to their stocks may realize a profit.