TikTok is now the fastest-growing social media company, surpassing Facebook and SnapChat. With over one billion monthly users and a value of over $75 billion, it would be an understatement to say that they are dominating the social media industry. But is TikTok traded publicly? Also, rumor has it that large technology businesses are eager to participate in the company's success. The TikTok smartphone app is gaining popularity fast among young people. By adding videos to their accounts, users exchange material with one another. Frequently, videos involve users doing dances, songs, or challenges.
What is TikTok?
TikTok is the most popular social network for video-sharing. Since its 2016 introduction, the application has gained popularity among younger Millennials and Generation Z.
In September 2021, TikTok topped 1 billion monthly active users.
It was also the most downloaded iPhone app in the United States in 2021.
TikTok users make short-form films ranging from 15 seconds to three minutes in length. The categories of these videos include pranks, stunts, dancing tricks, jokes, and amusement.
Moreover, the site is ideal for marketing since TikiTok accounts may reach a large audience with little effort.
Importantly, TikTok's advertising-income is anticipated to surpass $11 billion in 2022.
Who owns TikTok?
ByteDance is the company responsible for TikTok's technology. The company was created in 2012 and has its headquarters in Beijing.
ByteDance created the social networking application Douyin in 2016, and this application behaves differently in China. In 2017, they launched their app globally under the name TikTok.
Despite having equivalent user interfaces, the TikTok app and Douyin are not identical.
ByteDance achieved its objectives since TikTok has more engagement than YouTube and Instagram.
ByteDance, a Chinese firm that develops artificial intelligence (AI) and video-centric products, is the owner of TikTok. ByteDance has almost 2 billion monthly active users across all its platforms.
ByteDance was founded by two friends who collaborated to create a real estate search engine. Over the course of a few years, they and others built big data algorithms that could identify and categorize news based on the user's interests. This product quickly evolved into Toutiao, a very popular Chinese news aggregator valued at more than $20 billion.
Toutiao has relationships with independent content creators in addition to taking material from the internet and social media networks. It currently has agreements with around 20,000 traditional media outlets and 800,000 media content providers.
Other goods that ByteDance owns include:
Gogokid is a website that connects kids with natural English speakers to help them learn the language.
Xigua Video is a video-sharing network that has lengthier material than TikTok.
Lark is a collaborative platform that began as a ByteDance internal product but is now open to the public.
A social music streaming application, Resso.
Why does TikTok get so much attention?
After releasing outside China in 2017, TikTok saw tremendous development. In October of 2018, it became the most downloaded app in the United States, and this makes TikTok the first Chinese app in history to do this.
Since 2018, the application has been accessible in more than 150 markets and 75 languages. The app reached 1 billion downloads worldwide in 2019, which is an incredible number. In November of 2020, TikTok had 2.5 billion downloads worldwide. In the United States alone, there were approximately 90 million monthly active users as of July 2020.
In addition, TikTok was the decade's sixth most downloaded mobile app that ended in 2019. It is not difficult to envision how these statistics attracted significant media interest and exposure.
TikTok was the most downloaded app in the first quarter of 2021, surpassing Facebook, Instagram, WhatsApp, and Messenger. This indicates that TikTok is becoming a significant competitor to Facebook. Instagram, a product of Facebook, released Instagram Reels in August of 2020, which is largely regarded as a TikTok clone.
TikTok's ability to commercialize the site is one of its issues. Additionally, it must enable its influencers to make money from advertising or the views they get from their audiences.
But owing to over 1.5 billion monthly active users, TikTok's 2019 sales surpassed US$17 billion, and its net profit was an astounding $3 billion.
TikTok is not a publicly-traded company. It is practically hard for the common investor to invest in TikTok or ByteDance due to the fact that its parent company is private. This is regrettable since TikTok has rapidly expanded and has the potential to generate significant shareholder value.
It is not necessarily impossible for you to invest in TikTok, but until the company goes public, you cannot do so directly. However, there are indirect investment opportunities.
How to analyze and trade TikTok shares?
Websites devoted to stock research are the greatest starting point for investigating certain IPOs. The websites for stock analysis enable you to set up notifications for particular company news. You may set up an alert including the company's name and the phrase IPO, for instance, "TikTok IPO."
As a publicly-traded company, TikTok is now one of the greatest stocks to invest in. Before making a final selection, the finest stock charting software may be used for a more extensive process of due research.
Then, during the IPO, you may use the greatest brokerage applications. There is a possibility that you will get some stocks at the IPO price. Alternatively, you may purchase and sell your desired number of shares using the official stock ticker symbol on your trading platform during the IPO data or at any time afterward.
Once you have invested, you may utilize your brokerage account or one of the top stock trackers to monitor your portfolio holdings.
Why should we invest in TikTok?
Investing in TikTok may be worth your time and money for various reasons, including:
1. Achieved growth
The astounding growth rate of TikTok's user base is one of the primary reasons the company may be a worthwhile investment if it ever goes public. Ultimately, TikTok is the 2022 social media site with the quickest growth rate.
TikTok may potentially continue to expand and gain popularity in the business realm. Meltwater, a media monitoring organization, presented a poll of 3,000 social media and marketing experts. 40% indicated they planned to utilize TikTok in 2022 as part of their social media strategy. This compared to 32% for Instagram, 29% for YouTube, and 28% for LinkedIn.
2. Expanding popularity
It may be difficult to comprehend what makes TikTok so popular. Forbes surveyed numerous experts, whose responses came down to people's love of music and TikTok's suitability for viral trends. The platform fosters community involvement, which contributes to its continued rise in popularity.
Not only has TikTok risen rapidly, but it has also extended to more than 150 global markets. Cloudflare statistics indicate that in 2021, it even eclipsed Google as the most viewed website in the world.
3. Potential future
Despite having more than one billion monthly active users, TikTok may still have the opportunity for expansion. Facebook — now known as Meta — and YouTube reportedly have more than twice as many active users as TikTok.
TikTok's popularity with younger users bodes well for the future. An estimated one-third of TikTok's users are under the age of 20, and more than sixty percent are under the age of thirty.
Since it is not possible to invest in TikTok on the stock market, there may be alternative pre-IPO investment investors for ByteDance.
Some platforms, such as EquityZen, provide a secondary market for pre-IPO stocks. Shareholders of private corporations are permitted to sell their stock options to investors. Probably the majority of stockholders will be workers of these firms seeking liquidity for their illiquid company stock.
Investing in a private equity firm that invests in venture capital rounds for businesses such as ByteDance is another option. Both EquityZen and AngelList provide investors the opportunity to diversify their interests in early-stage or pre-IPO firms via these funds. Investing in these funds gives investors access to exceptional early-stage firms that expert investors have vetted.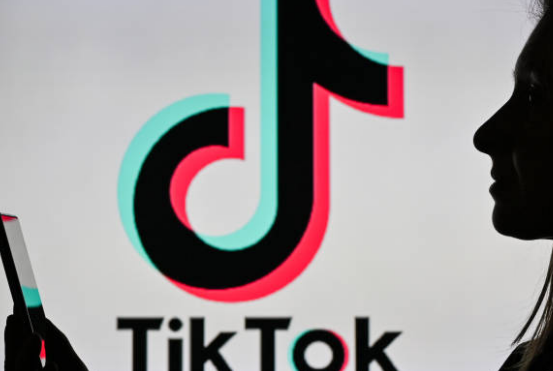 However, the trouble with these private equity funds is that they often demand investors to have a significant net worth, and this implies that only rich persons may invest in these funds.
Since it is doubtful that there will be another investment round in the near future, the easiest way to invest in TikTok seems to be to wait until ByteDance goes public.
Investing in social media is a challenging endeavor. The majority of social media firms run at a net loss, with notable outliers being Facebook and Tencent.
Similarly, social media firms seldom pay dividends, and therefore many investors despise them.
In addition, a major issue with social media firms is that the majority of their money comes from advertising from their partners. However, this tendency is beginning to shift as an increasing number of social media firms expand into other types of paid services.
The emergence of other income sources might be a positive indicator for future investors.
Due to the present political context surrounding social media firms, investing in social media is also dangerous. In the next 5–10 years, changes in law and corporate responsibility rules might have a significant impact on the company of social media companies.
Due to the difficulty of investing in TikTok and other privately owned firms, you may choose to seek alternatives that trade on public marketplaces. On the stock market, several social media networks may be traded. Here are some of TikTok's rivals from which you may pick.
Pinterest (NYSE: PINS)
Pinterest is a social media website where users may save and share their favorite pins. These pins may have quotations, recipes, and outfit images. People use Pinterest to organize and save their favorite TV episodes, recipes, and fashion trends, among other things. Users may exchange pins on various boards and follow the boards of others. Moreover, users may monitor other users and forums for updates.
The pins are accessible to anybody having a connection to the bulletin board. The algorithm of the Pinterest site generates nails based on web-wide popular photos or images uploaded by individual users. Pinterest is the third most popular social media site worldwide, behind Facebook and Twitter.
This week, the social media platform marked its fifth anniversary with a series of advertisements that astonished many, given that it lacked advertising and a defined revenue plan. However, Pinterest has made income from other means, such as its targeting, which enables businesses to advertise on high-traffic boards without paying to be pinned.
In addition, the company was able to generate revenue from companies that utilize Pinterest for marketing by selling pins and sponsored advertisements. Importantly, Pinterest's share price continues to climb as a result of these measures, despite the company's pre-revenue status. This demonstrates that there is still potential for other billion-dollar IT companies that have yet to turn a profit.
Twitter (NYSE: TWTR)
Twitter is a social media site where postings are limited to 280 characters on purpose. There are around 397 million active users. Despite its prominence, it is one of the smallest social media applications.
Twitter was established in 2006 and went public in 2013. The first shares were sold for around $40, and the stock saw a brief surge in value prior to a steady drop to about $15 in 2016. The Twitter stock spent the most of 2021 above $60, reaching a high of over $78 and a low of around $46.
Like other social media stocks, Twitter has surpassed analysts' expectations more than investors'. At the time of the study, Twitter's upside was as high as sixty percent.
Match Group, Inc. (MTCH)
Match Group, Inc. (MTCH) is the world's top dating goods and services supplier, operating in 42 regions. Match, Tinder, PlentyOfFish, OkCupid, OurTime, BlackPeopleMeet, and MeetMe are among the company's ten brands.
Match Group is the world's top dating goods and services supplier, operating in 42 international regions.
Additionally, the company offers an advertising network that delivers customized advertising solutions on third parties' websites in various sectors. In addition, it compiles data from its portfolio of brands to get insight into customer behavior. Recent years have seen a significant increase in the company's user base, which has been driven by worldwide expansion and product innovation. Match Group increases its array of dating and friendship-seeking services with new projects aimed at high-growth countries such as China and Latin America.
Meta Platforms (NASDAQ: FB)
The current moniker selected by Facebook's parent company is Meta Platforms. The social media applications owned by Meta Platforms include Facebook, Instagram, and WhatsApp.
On September 10, 2021, the stock of Meta Platforms peaked at over $379 per share, and it was still known as Facebook at the time.
Facebook underwent a makeover at the end of October after a whistleblower disclosed material indicating that the network targeted youthful users despite internal studies indicating that it hurt them.
Other disclosures focused on Facebook's violations of SEC regulations and attempts to subvert regulation. The stock price had already begun to drop somewhat. However, the bad publicity has not significantly affected the company, and shares remain at over $300. Meta Platforms is listed on the Nasdaq, facilitating investors' acquisition of its shares.
Bumble Inc. (BMBL)
Bumble Inc. (BMBL) is a Texas-based American company with headquarters in Austin. Whitney Wolfe, who co-developed the Tinder dating app with Justin Mateen and Sean Rad in 2012, launched Bumble. Wolfe founded Bumble as a mechanism for women to govern their romantic life after his departure from a company where he was accused of sexual harassment.
The software may be downloaded for free from the Apple App Store and Google Play. Users may communicate by swiping right over one other if they like each other's users.
Since its introduction three years ago, over 10 million downloads have been made of the application. JAB Holding Company, which owns coffee giant Keurig Green Mountain Inc., Krispy Kreme Donuts Inc., and Jimmy Choo Ltd., has received more than $400 million from investors, including Tencent, IAC / InterActiveCorp, and Sequoia Capital, has now entered the picture as a new investor. As of August 2017, it has over 18 million registered users, making it the app with the highest growth rate in history.
Netflix (NFLX)
Netflix, one of the "heroes" of the financial markets in the early days of the Covid-19 crisis, reaped substantial benefits.
Certainly, it was a cynical advantage since the health risk accelerated the tendency of cord-cutting. Professional (and college) sports organizations suspending or delaying their seasons also helped digital entertainment companies emerge at the top.
Netflix was certainly one of these names. Due to the company's strategic use of social media, it is also among the TikTok stocks.
Netflix utilizes TikTok to give behind-the-scenes footage for viewers, similar to what SNL does to promote future episodes. In addition, the app gives users a more in-depth look at the actors that play interesting characters.
The company's financial performance continues to improve. However, sustaining pace in the number of subscribers has been a major concern in its most recent financial report.
NFLX is down more than 36 percent year-to-date, indicating investors' unease. Personally, I would want to wait a little longer for the volatility to subside. The streaming service is one of the TikTok stocks to consider whenever this occurs.
The bottom line
TikTok is particularly popular among preteens and teenagers because of its lip-sync videos and brief, mostly dancing- and singing-centered content. Consequently, there has been an increase in the rivalry between this company and its digital rivals. TikTok is owned by the privately-held Chinese company ByteDance. TikTok may have an IPO in the near future; thus, we will keep this page updated with the latest information.