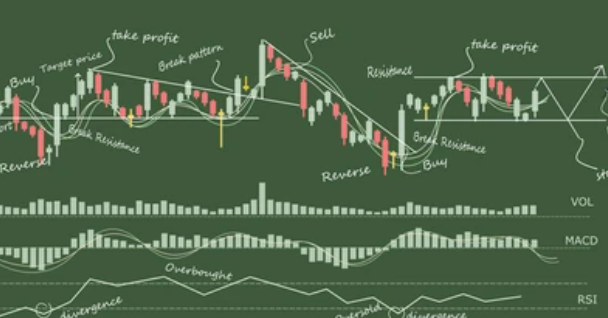 Whether you are a stock trader or not, you are likely aware that the stock market is not open every day of the week and that this affects the number of market days per year. You may be asking how many trading days there are in a year in light of this. How many days a year does the stock market remain open?
It is not sufficient to know the number of trading days; thus, in this post, we will explain why the number of trading days changes, which determines the trading schedule, and other factors that may influence how frequently you trade. First, however, let us define a trading day.
What Is The Definition of Trading Days?
Before we proceed, it is important to understand trading days. The trading day is the period during which a particular stock exchange is open for trading. Monday through Friday, 9:00 a.m. to 4:00 p.m. Eastern Time, the New York Stock Exchange is open. After trading days conclude, there will be no sales or purchases.
Depending on the situation, there will be limited trading hours or no trading at all.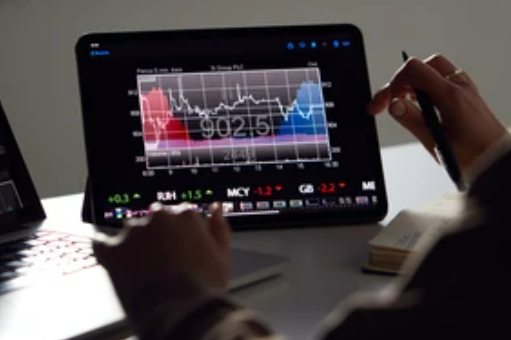 For example, trading will be suspended during national holidays and state funerals. On the day following Thanksgiving and Christmas Eve, trading hours will be reduced from 9 a.m. to 1 a.m. However, it also relies on the dates on which these days fall.
Who Determines Trading Hours?
Each nation's principal stock exchange determines the trading schedule for the stock market. The NYSE establishes the trading schedule in the United States, and the majority of other stock exchanges adhere to its days and hours. In addition to trading hours Monday through Friday, the NYSE held a Saturday trading session for two hours every week until 1952. However, the NYSE and other U.S. exchanges now adhere to a Friday through Monday trading schedule.
The trading hours originate from the New York (N.Y.) time zone. Consequently, traders from different time zones must conduct transactions within the NYSE's trading day. These exchanges permit remote trading using electronic platforms during market hours only. For those who are not in the Eastern Time Zone, the NYSE is open from 9:30 a.m. until 4:00 p.m. The market hours in California are from 6:30 a.m. to 1:00 p.m.
Who Determines The Trading Calendar?
The stock market schedule varies somewhat from country to country. Later in this piece, we will discuss the differences between foreign and non-equity markets. For the most part, we will focus on the trading schedule of the United States.
The New York Stock Exchange determines the trading timetable in the United States. The majority of other exchanges in the United States adhere to the New York Stock Exchange's trading days and hours. Since 1952, the New York Stock Exchange (and therefore most other U.S. exchanges) has been open from 9:30 a.m. to 4:00 p.m. Eastern Time, Monday through Friday. Between 1887 and 1952, Saturday trading hours were extended to two hours.
How Does The Trading Day Function?
Trading days are any days on which trading is authorized on the property exchange. Monday through Friday, with the exception of major holidays or other events that prevent the exchange from being open.
The market is open during standard trading hours as opposed to electronic or extended trading hours.
The NYSE and Nasdaq Exchange have normal trading hours from 9:30 a.m. to 4:00 p.m., Eastern Time.
Opening and closing bells run at the beginning and end of each trading day. When the closing bell sounds, all share trading ceases, and the next trading day begins.
Even though stock markets are typically open Monday through Friday, they are not uncommon to be closed on weekdays. The market is closed on national holidays and days scheduled for state events, such as funerals for heads of state.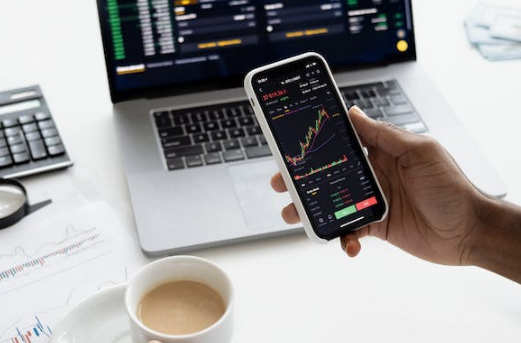 Other exceptional circumstances may prompt the market to close at 1:00 p.m. instead of 4:00 p.m., resulting in a shortened trading day.
Number of Trading Days Per Year
Normal trading hours for the Nasdaq and New York Stock Exchange (NYSE) are 9:30 a.m. to 4:00 p.m.
Additionally, stocks can be exchanged on the pre-market and after-hours markets, although the vast majority of shares are traded during normal trading hours.
The pre-market is open for trading from 8:00 a.m. to 9:30 a.m. Eastern Time. From 4:00 to 6:30 p.m. Eastern Time, it is allowed to trade stocks after hours.
These extended trading hours give some investors an advantage over the competition by allowing them to react faster to news announcements made outside of normal trading hours.
What is the annual number of trading days? There are 252 out of 365 trading days every year in the U.S. stock market, which equates to 4.85 trading days per week.
Trading Days in Foreign Markets And Non-Equity Markets
As discussed previously, the stock trading schedule for overseas markets differs from that of the United States. Each stock exchange's schedule changes depending on each country's regional holidays. This means that trading can occur on international markets even on days when U.S. exchanges are closed. On days when U.S. exchanges are open, local holidays may cause foreign exchanges to be closed. This is important information for all international investors to remember.
Even countries that celebrate the same festivals on different days. For instance, Canada celebrates Thanksgiving on a different day from the United States, and Canada celebrates Thanksgiving on the second Monday of October rather than the fourth Thursday of November. Consequently, stocks listed on the Toronto Stock Exchange remain active on American Thanksgiving but not on Canadian Thanksgiving.
Foreign markets aren't the only ones with distinct schedules.
Not all exchanges in the United States adhere to the trading timetable established by the New York Stock Exchange. The United States bond market follows a calendar more closely aligned with the federal government's holiday schedule. Unlike the New York Stock Exchange, the U.S. bond market commemorates Columbus Day and Veterans Day.
The precise number of trading days in the year 2022 is 252 days. January and February each contain 19 trading days, and March contains 23 trading days. Consequently, there are an average of 21 trading days per month, 63 trading days per quarter, and 105 weekend days (Saturday and Sunday) when the currency and stock exchanges are closed.
Why Do There Seem to Be Yearly Fluctuations in The Number of Trade Days?
As noted previously, the number of trading days varies slightly from year to year. It would be 252 days in the majority of years, but it might be 253 days or even 251 days based on various factors. Among the variables that can influence the number of trading days in a year are the following:
Holidays
There are numerous federal holidays in the United States, but the stock market does not close on all of them. For instance, the market is open on Veterans Day and Columbus Day, but it is closed on Good Friday, which is not a federal holiday. The stock market recognizes the following nine holidays throughout the year:
New Year's Day (January 1)
Martin Luther King, Jr Day (The third Monday of January)
Presidents' Day (The third Monday in February)
Good Friday (The Friday before Easter Sunday)
Memorial Day (The last Monday of May)
Independence Day (July 4)
Labor Day (The first Monday in September)
Thanksgiving Day (The fourth Thursday of November)
Christmas Day (December 25)
When a holiday falls on a weekend, the stock market will observe the holiday either the Friday before or the Monday after.
Weekends
As previously noted, the U.S. market observes nine official market holidays. Therefore, the question is why the number of trading days varies from year to year if the same nine holidays are honored each year. The majority of the solution rests in the number of weekend days in the year.
Typically, there are 104 weekend days in a year; however, depending on where the first weekend of the year falls, there may be more. Even if the year is a leap year, if the year begins on a Saturday, there will be 106 weekend days, which will lower the number of trading days.
Major events
Occasionally, the stock market closes in response to significant national events that were not anticipated in the trading calendar. For example, on December 5, 2018, the U.S. stock market was closed to commemorate the passing of former President George H.W. Bush. In addition, the market was closed for two days in 2012 due to Hurricane Sandy, while it was shuttered for four days in 2001 due to the September 11 terrorist attacks.
Leap year
Every four years, there is a leap year with an additional day. If this additional day comes on a weekday, the number of trading days in the year is increased. In 2020, which was a leap year, there were 253 trading days. The only time a leap year does not add an extra trading day is when the year begins on the weekend, namely a Saturday.
The standard trading hours for Nasdaq and the NYSE are Monday through Friday from 9:30 a.m. to 4:00 p.m. E.T. The stock markets are closed on public holidays and on select days at 1:00 p.m. E.T.
Wednesday, January 1 — New Year's Day
Monday, January 20 — Martin Luther King Jr. Day
Monday, February 17 — Presidents' Day
Friday, April 10 — Good Friday
Monday, May 25 — Memorial Day
Friday, July 3 — Observance of July 4, Independence Day, which falls on a Saturday
Monday, September 7 — Labor Day
Thursday, November 26 — Thanksgiving Day
Friday, December 25 — Christmas Day
On November 27, the stock markets closed early at 1:00 p.m. E.T. for Black Friday.
On Christmas Eve, which occurs on Thursday, December 26, the NYSE and Nasdaq close at 1:00 p.m. E.T.
Why Doesn't The Stock Market Trade on Weekends?
The elimination of Saturday trading was first motivated partly because floor traders did not have to work on the weekends. This no longer applies, as most deals are now conducted electronically, but there are two more reasons why stock trading does not occur on weekends.
The majority of financial managers do not work on the weekends. Even while trades can be conducted without money managers, the market would become less liquid in their absence, and this would likely cause the market to become more volatile. The second rationale is that two trading-free days can allow time to respond to a catastrophe. For instance, during the 2008 financial crisis, the U.S. government utilized weekends to discuss and implement various bailouts and other economic remedies.
Do We Trade Those Entire Days?
No, we may only trade if the market is favorable to my daily traps. Starting each day with a 1% aim is feasible regardless of strategy. Note that the first trading day is different from the demo version. If you are inexperienced, test your strategy whenever the opportunity presents itself. Demoing teaches you the D.O.s and DON'Ts, meaning you should bring in as many VOTs (volumes of trades) as possible.
However, when you are about to go live, be sure to do a live demo! Live Demoing is becoming a machine that involves emotionless trading. It would be beneficial if you stayed to your 1% daily goal and did not trade when the market is not favorable; aim to reach your daily goal and then exit the market. Please avoid excessive trading because it will harm you. I have learned this lesson throughout the years.
If you experience no losses on a specific day, consider it a win, as many newbies quit after a week or less. The risk-to-reward ratio also plays a role.
Please note that you should trade as soon as possible, but you shouldn't make it a habit to do so constantly. You must maintain a healthy lifestyle and supplement your income in other ways. There are weeks in which I trade for only a few days to ensure that I make 4-5% per week. My trading includes flawless setups and several confirmations, and I normally refer to these as main energy nodes. I set the alarm in a tiny number of pips, between 1 and 10 pips, to allow me to judge whether or not to enter that transaction.
This helps me to continue with other critical daily activities without spending 24/5 hours on the chart.
Between 9:30 a.m. and 10:30 a.m., E.T. is typically the best and most volatile time for trading. In fact, anything can happen in the first fifteen minutes since many traders make decisions based on weekend news.
We ultimately observe extreme price fluctuations, excessive volatility, and out-of-control market volumes. The initial fifteen minutes of the market's opening are ideal for opportunistic individuals.
With stocks overextended in either direction on heavy volume, the opportunity to amass enormous wealth exists. However, if you are a novice trader, you should avoid it.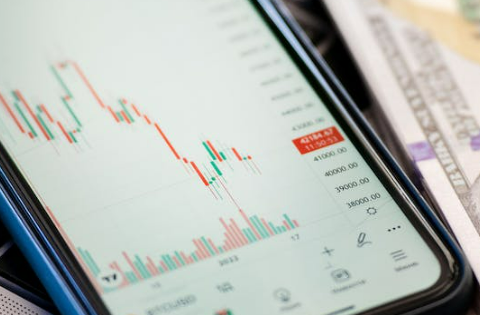 You will be overtaken by those who seize the opportunity before you even realize it has passed.
Why Is October So Volatile?
Some observers believe October's heightened volatility can be traced back to the October 1929 and October 1987 stock market disasters.
Others frequently note the uncertainty resulting from the presidential and midterm elections that occur in early November. Volatility often peaks in August, September, and November before declining in December to end the year.
However, the price of stocks tends to rise in January because traders have more accessible capital and are more hopeful at the start of the year. Additionally, stocks tend to rise before a three-day holiday.
Six Riskiest Trading Days in A Year
Are you familiar with the efficient market hypothesis? EHM is a theory that stocks trade at their fair market value on exchanges and represent all available information.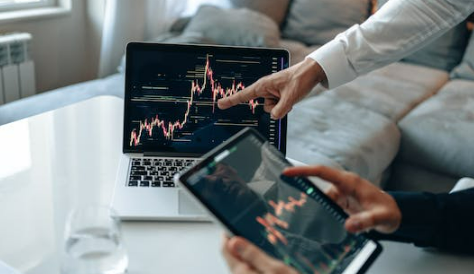 I propose that you throw away the efficient market hypothesis. This is due to the fact that there are at least six recurrent trading days per month on which volatility will be above average, and this is usable during the trading days of the year.
The last trading day of the month
The 1st trading day of the month
Non-farm payrolls Friday
Option expiration Friday
"Fed days" or FOMC days
Earnings announcement days
Closing Thoughts
You are now knowledgeable about the number of trading days in a year, and your trading account can be readily managed accordingly. Using the above-mentioned method, you can calculate these days if you wish to create a trading plan for the future year.