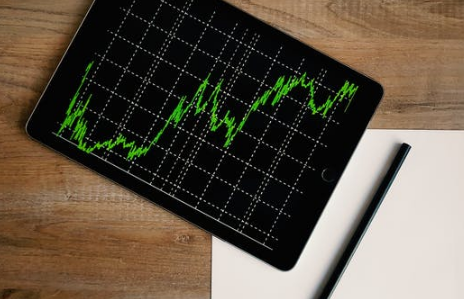 There is much uncertainty regarding what is and is not open on the stock market. Many people question whether buying or selling stocks over the weekend is possible and if stock values fluctuate. To get the most out of your trading, whether it be day trading or something more leisurely, it is important to know the optimal time to trade. Here is all you need to know about whether or not you may purchase stocks on weekends.
The answer is no, and you cannot purchase stocks on the weekend on either the NYSE or NASDAQ.
Because both the NYSE and NASDAQ operate throughout typical business hours, this is the case.
The market begins at 8 am on Monday and closes at 4 pm.
It shuts on Friday at 4 pm for the weekend.
However, the NYSE and NASDAQ enable qualified investors to trade after and before the market opens.
These individuals often have a substantial amount of capital to invest.
There are more methods for purchasing stocks over the weekend.
However, if you are a novice stock seeking to buy stocks on the NYSE or NASDAQ, you are only permitted to do so during weekday business hours.
Can stocks be sold over the weekend?
No, stocks cannot be sold on weekends, and the stock markets are only open Monday through Friday, so you cannot make transactions over the weekend. Nonetheless, you may continue researching stocks and planning your trades for the future week.
You may also place a sell order, but the trade will not be executed until Monday's market opening. This might assist you in locking in a price if you anticipate a dip in the stock price over the weekend. Consider moving to an online broker with longer trading hours if you often trade.
This will let you execute transactions on weekends as well. This might assist you in catching the news and making last-minute choices before Friday's markets shut.
Why are stock exchanges closed on weekends?
Despite the fact that practically all modern stock transactions are conducted through electronic communication networks (ECNs) that can operate around the clock, the stock market remains closed on weekends. There are many causes for this:
1. Weekend Closings Are Stock Market Tradition
The "practical" reason stock markets shut on the weekend is because the floor traders who handled deals in the past could not work nonstop.
Prior to the widespread use of technology to conduct transactions, experienced money managers validated the bid price, ask price, and quantity between the buyer and seller. The weekend afforded these workers the opportunity to relax.
Since ECNs handle current stock deals, the New York Stock Exchange's floor traders are mostly symbolic and redundant.
In terms of the practicalities of buying and selling stocks, there is no reason why the stock market cannot be open 24 hours a day, seven days a week.
2. The Weekend Provides a Needed Buffer
In recent times, the most compelling rationale for keeping the stock market closed over the weekend is to prevent widespread panic.
In the case of a national crisis that threatens to devastate the stock market, the government may collaborate with corporations to stop the flow of blood before the financial markets enter a full-scale slump.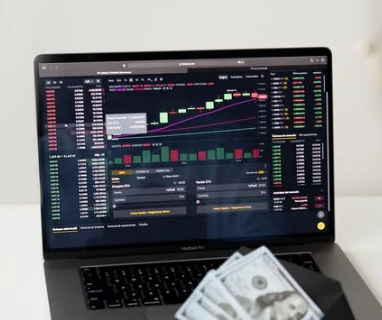 The weekend is used to discuss contingency and rescue plans. During the height of the 2008 financial crisis, for instance, the government used the weekends to preserve the financial system by getting Morgan Stanley and Goldman Sachs to act as holding companies.
Early in the morning, market volumes and prices may fluctuate wildly. The market incorporates all events and news releases since the previous closing bell during the opening hours, which leads to price volatility. A good trader may be able to spot the suitable patterns and generate a rapid profit, whilst a less-talented trader might incur significant losses. Beginners should thus avoid trading during these volatile hours, or at least during the first hour.
However, the first fifteen minutes after the opening bell are prime time for seasoned day traders, often providing the largest trades of the day based on the early trends.
The opening hours are 9:30 am to 10:30 am. Periods of Eastern Time (ET) are often one of the finest times of the day for day trading since they provide the largest price fluctuations in the smallest amount of time. Numerous professional day traders stop trading at about 11:30 am, when volatility and volume tend to diminish. Once this occurs, transactions become more time-consuming and smaller, with less volume.
If your day trading includes index futures such as S&P 500 E-Minis or an actively traded index exchange-traded fund (ETF) such as S&P 500 SPDR (SPY), you may begin trading as early as 8:30 am (premarket) and begin winding down about 10:30 am. As with stocks, trading may continue until 11:30 am if the market continues to provide possibilities.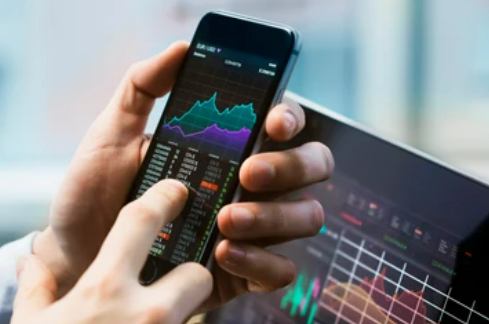 The middle of the trading day is often the most tranquil and steady time. During this moment, people are awaiting the release of further information. Since most of the day's news announcements have already been reflected in stock prices, many investors are observing the market's direction for the balance of the trading session.
Because prices are largely consistent throughout this period, it is a good time for beginners to trade because the activity is slower, and the rewards may be more predictable.
Volatility and volume surge again in the later hours of the trading day. In reality, intraday stock market trends indicate that the last hour might be similar to the first, with quick reversals and large price movements, particularly in the last few minutes of trading. From 3 pm to 4 pm ET, day traders often seek to close out their positions or join a late-day surge in the hopes that the momentum would continue over to the following trading day.
Why may certain individuals trade on weekends?
There are various plausible causes if you hear about people trading over the weekend:
Due to time zone variations, foreign currency markets are open 24 hours a day in many areas of the globe from 5:00 pm Eastern time on Sunday to 4:00 pm Eastern time on Friday. However, Forex is not a component of the stock market.
They are trading cryptocurrencies. Cryptocurrency may be exchanged 24 hours a day, seven days a week, anywhere around the globe. However, cryptocurrencies are not stocks and are not traded on the stock.
They are trading on an international exchange; stock markets in various nations have varied trading hours, which may overlap with the weekend in the United States.
If you consider the happy hour after work on Friday to be the beginning of the weekend, it is feasible for users to trade on their ECN until 8:00 pm Eastern Time on Fridays.
How do you trade business outside of normal trading hours?
There are many methods for trade on the stock market after hours.
1. Limited Access After-Hours Trading
A broker's employment to buy stocks over the weekend is one approach used by investors.
Certain brokers may provide their customers with a limited amount of after-hours stock market trading time.
The issue is that not all brokers provide their customers with the finest tools to do so.
For instance, the technology they provide may be sluggish.
A sluggish network connection to the system prevents you from acting as swiftly as others.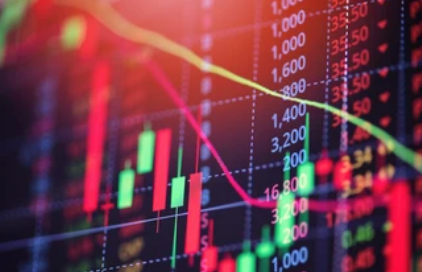 You can miss an opportunity or be too slow to take advantage of one.
Brokers that use technologies with higher exchange speeds often restrict the number of hours you may trade.
You may uncover excellent bargains in an after-hours or pre-hours exchange, but you always have limited time to act.
Depending on the circumstances, you may miss an even better opportunity in the future.
Using a broker is the only option to engage in the NYSE and NASDAQ stock markets outside of typical trading hours unless you are a large-scale investor with substantial cash.
2. ECNs
Electronic Communication Networks are another technique weekend stock purchases may be made using by traders.
This strategy gives traders access to a variety of international markets.
Even if the NYSE stock market is closed, other stock markets may still be open and trading.
Additionally, you may discover other investors eager to trade privately on an ECN.
The primary disadvantage of this procedure is that it may be somewhat expensive.
You may spend more to utilize the system through commission fees and account fees than you earn.
This strategy is ideal for experienced investors or people who understand the stock market from a broker's perspective.
3. Private Trading
Despite the fact that the stock market shuts after business hours, you may occasionally locate traders eager to execute deals.
Typically, they are performed using a computer system of some type.
When trading privately, particularly as a novice, there is always a high degree of risk.
There may be a reason why the person wants to sell their shares quickly.
They could know something you don't, which might have an influence on the value of your stock immediately after you buy it.
However, if you want to trade on the weekend, you may always find interested partners in the private sector.
4. Middle Eastern Stock Market
Although the NYSE and NASDAQ stock markets are the most popular among investors, they are not the only stock exchanges in the world.
Consider a foreign stock market, such as a Middle Eastern stock market, if you want to conduct some heavy purchasing on the weekends.
Their weekdays are based on the Islamic calendar, and hence their week begins on Friday rather than Monday.
Additionally, their business week runs from Friday through Wednesday.
This market is open on Saturdays and Sundays for trading.
Dubai Financial Market (DFM) is one Middle Eastern stock exchange to examine.
To trade on the DFM, you will need a broker who is able to execute overseas transactions.
Few brokerage businesses are capable of this, but Interactive Brokers or IB is one of the most reliable.
By trading over the weekend, you may not only spread your money around by purchasing on the DFM but also get an advantage over the competitors.
5. Asian Stock Market
By trading on the Asian stock market, it is possible to avoid purchasing stocks on the weekends.
Several distinct markets should be considered.
These are among the most popular:
Shanghai Stock Exchange
Beijing Stock Exchange
Shenzhen Stock Exchange
Tokyo Stock Exchange
Hong Kong Stock Exchange
Similar to the Middle Eastern market, these markets operate on a different workweek than the NYSE and NASDAQ.
On weekends, you may buy and sell stocks using any of these stock exchanges.
6. Foreign Markets And Time Zones
Utilizing your time zone to buy stocks over the weekend is an added plus.
While the NYSE and NASDAQ shut at 4:00 pm EDT, trading continues on other global markets.
Asian and Australian markets, for example, are often only opening while U.S. markets are closing.
This gives you the opportunity to continue trading on those markets.
Any nation with a 12-hour time difference from EDT is a possible trading partner.
This is because their markets have not yet shut down for the weekend.
This provides you with a few more hours to trade and buy with them before they shut up for the weekend.
Advantages of trading outside standard trading hours
There are two primary benefits to trading outside of normal market hours.
The greatest advantage of off-hour trading is the freedom it allows non-professional traders to buy and sell stocks. Due to their work commitments, part-time investors are unable to devote enough time to their investments. This may be due to the sheer volume of work or because their supervisor prohibits them from engaging in non-work activities during office hours. In such a scenario, after-hours trading enables individuals to discover a truly handy solution to balance office jobs and investing objectives.
In addition to the convenience, off-hour trading of stocks provides investors with the opportunity to act on newly acquired knowledge. This data comes from two different sources. The first is market-related information obtained through one's social network or the news. The second kind of information is the outcome of individual analysis, which may prompt a trader to sell/buy shares instantly.
Disadvantages of trading outside regular trading hours
There are a number of advantages to purchasing stocks and trading over the weekend, but there are also some negatives.
Here are several downsides associated with trading outside of normal market hours.
1. Execution Risk
Execution risk is one of the greatest downsides of weekend trading.
This is particularly a problem for people who do weekend trading using ECNs.
The issue with ECNs is that their markets often lack volume.
When this occurs, it takes longer to process an order.
You may place an order for a stock, but since there is insufficient volume, you may wind up purchasing the stock the next day.
The issue is that the stock's price may have changed by then.
You may think that you purchased shares at one price while, in reality, you paid a different stock.
This is especially dangerous over the weekend since the procedure tends to be slower, and there is even less congestion.
2. Extra Charges
Trading during the weekend often incurs additional fees.
Whether it's because you're using an ECN or because your broker charges extra for weekend business, you'll often incur additional expenses.
This may disfavor people who purchase stocks passively or less aggressively than the majority of day traders.
The expenses may not justify the investments.
3. Limited Trading Options
Since you cannot trade on the NYSE or NASDAQ, you are often restricted in the kind of stocks you may purchase.
You depend on other markets or individual investors who may not be offering the kind of stock you want.
Even worse, you may wind up purchasing stocks for which you lack enthusiasm.
In the end, the risk may not be worth it.
Conclusion
The stock exchange is closed on weekends. In the age of ECNs, the idea of enabling floor traders to take a break from the hustle and bustle of trading has become obsolete.
The most logical current justification is that it affords the government the opportunity to assist stop the flow of possible panic momentum. In the future, though, user demand and increased technology will make 24-hour trading a realistic option.
While it is not feasible to trade on the NYSE or NASDAQ stock markets on the weekend, it is possible to trade using alternative methods.