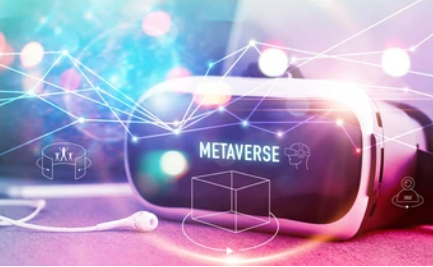 ETFs expose investors to firms developing in robotics, NFTs, and autonomous vehicles. Metaverse ETFs are now popular. The Metaverse is a collection of distinct virtual worlds that may be accessed at any time through the Internet while wearing a virtual reality (VR) headset. Important for investors to remember is that the Metaverse has the potential to be the Internet's next iteration. It appears to be on pace to increase what is already feasible on the Internet and enable numerous new uses — some of which no one can conceive of at this time. ETFs on the Metaverse enables us to obtain exposure to the metaverse investment concept without conducting individual company research.
What is the Metaverse?
The Metaverse is a 3D virtual reality environment to which each individual is connected as an avatar — much as we can visit different websites, people may access online virtual 3D worlds where they can engage while wearing a VR headset. Each of these virtual universes comprises the Metaverse, and users can purchase digital assets in each universe using digital currencies or fiat currencies.
Although it is not yet fully realized, the idea is to create a virtual world where people can do anything they would normally do in the real world, such as work, play metaverse games, shop, socialize, and attend events or concerts with friends, all while staying in the comfort of their own homes and using only an avatar.
In a commercial or social context, we might socialize face-to-face or avatar-to-avatar in 3D instead of across a screen in 2D, as with Zoom calls, where we cannot discern body language. It lets individuals in separate locations interact in a more intimate manner.
What is a Metaverse ETF?
ETFs are groupings of tradable assets on the stock exchange, and they combine elements of regular mutual funds and stocks and are exchanged on the stock exchange in a manner similar to that of stocks. Metaverse exchange-traded funds (ETFs) are thematic funds that invest in the finest metaverse stocks and may also contain stocks tied to the Metaverse.
ETFs are passively managed, which means that their funders do not actively purchase and sell their holdings to generate profits. They find high-value assets and invest long-term investments in them, making them an excellent choice for the Metaverse. Noting that these investments are susceptible to negative fluctuations in currency values and adhering to different widely recognized accounting procedures is essential.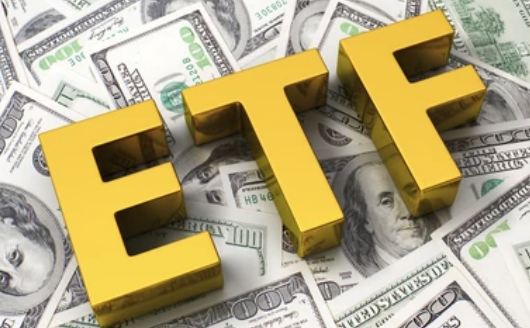 Metaverse ETFs are theme ETFs with low to moderate diversification that targets both early and high-value Metaverse sector investments. For investors with high-risk tolerance, the meteoric surge in popularity of the Metaverse presents an excellent investment opportunity.
Are Metaverse ETFs a worthwhile investment?
Yes, Metaverse ETFs are an excellent investment vehicle for the future. In 2028, the value of the sector is anticipated to expand by more than $500 billion. ETFs are a straightforward method to begin investing in the Metaverse. Given the industry's youth and projected volatility, the general trend should be upward.
A Metaverse ETF can be purchased or sold at a market price that may be lower or higher than its NAV. Before making an investment decision, you should consult with a specialist from Mirae asset global investments and review the Metaverse ETF's historical performance. The return on investment and the value of the investment's principle may change, so you may win or lose when selling your Metaverse ETF.
The most stable stocks on the stock markets are those of large-cap technology corporations, which are prevalent in the Metaverse. These firms include large media companies, such as Facebook's Meta Platforms, and large e-commerce corporations, such as Amazon.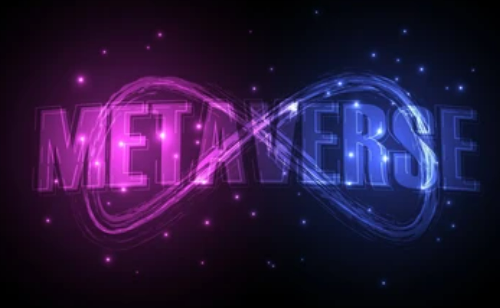 Investing in ETFs is a terrific method to gain exposure to IT areas that you would not otherwise have access to. To keep up with the markets, it is vital to be abreast of current events and market analyses. Thus, you will be able to choose whether to invest or withdraw from the market.
How do you pick the best Metaverse ETF?
With so many Metaverse ETFs available, investors may find it challenging to choose which ones to invest in. Before purchasing a Metaverse ETF, investors should examine the following factors:
Listed Stocks: Since each ETF offers its own list of investable securities, investors should first invest whatever securities are listed. Major corporations, such as Meta, Apple, NVIDIA, Roblox, and others, provide investors with safer investments.
Liquidity: Understanding liquidity requires consideration of both the liquidity of individual securities and the daily traded units (volume). Investors can examine these two factors in further depth to determine whether a Metaverse ETF is a worthy investment. For instance, if you invest in assets that are on the rise, you must recognize that they are long-term investments since trading them would be challenging.
ETF Focus: Investors must comprehend the niche in which they are investing. Investing in a Fintech-based Metaverse ETF, such as FINX (Global X Fintech ETF), is not suggested for investors unfamiliar with the Fintech Industry.
Costs: Varying ETF funds have different fees; thus, it is advisable to examine ETF fund fees before making an investment decision. Although this may not seem significant, fees can significantly influence your profitability. Because they might accumulate over time, they can affect your Net Asset Value (NAV). The management expense ratio is a second indicator that investors must keep in mind. The better your returns, the smaller the ratio.
Metaverse ETFs enable investors to obtain exposure to a basket of metaverse stocks without conducting extensive research on each firm. These are excellent for investors that are optimistic about the Metaverse and wish to profit from its expansion, but:
Not interested in researching and selecting their own metaverse stocks
Not wish to construct a portfolio on the metaverse investment idea
Don't have the time to follow metaverse developments
Risks
Metaverse is still in its infancy
Metaverse is currently in its early stages.
If history is any indication, the ultimate winners of the metaverse race may not be the current participants.
This implies that prospective winners may not come from a basket of listed stocks; instead, they may be startups or nascent crypto initiatives to which existing Metaverse ETFs do not give exposure.
The Metaverse concept is so unique that it is impossible to predict its future development.
Lack of historical data
Having debuted in 2021 and 2022, the Metaverse ETFs have minimal historical performance information.
Instead, you are betting on the Metaverse's success and the ETFs' capacity to choose firms that will become leaders in the future Metaverse.
Short term volatility
As the Metaverse changes rapidly, the short-term performance of these ETFs may not be exceptional. Additionally, macroeconomic factors may impact the underlying stocks.
Evolve Metaverse ETF (TSX: MESH)
Evolve Metaverse ETF is one of the newest ETFs on the market, and nothing is known about its performance. The current market capitalization of the ETF is $8 million.
Equal weighting is MESH's major advantage over other Meta ETFs, which implies that it invests its whole capital across all the stocks it has, spreading its risks evenly.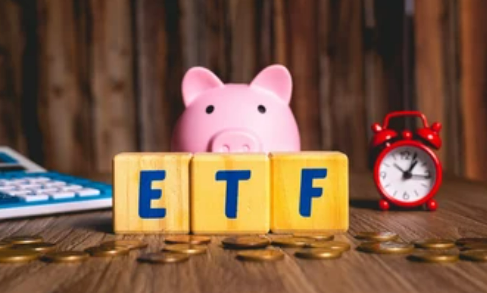 Evolve Metaverse ETF is the first Metaverse ETF in Canada, allowing investors access to an actively managed portfolio of Metaverse-related firms. It contains stocks from around the world, emphasizing Asia Pacific Emerging Markets and the U.S.
The fund is composed of around 75% American corporations and 25% Japanese, Chinese, and Singaporean firms. The ETF invests mostly in technology-related firms like Meta, Walt Disney, and Autodesk.
ProShares UltraPro QQQ ETF
The ProShares UltraPro QQQ ETF seeks daily outcomes that correspond to three times (3x) the Nasdaq 100 index's performance. The index measures the performance of the biggest 100 firms listed on the Nasdaq Stock Exchange.
These include major participants in the Metaverse such as Meta, NVIDIA (NVDA), Microsoft (MSFT), Amazon, PayPal, Alphabet, Match Group, Advanced Micro Devices, Activision Blizzard, Pal Alto Networks, and Electronic Arts, as well as several additional tickers listed on the NYSE and Nasdaq Exchange.
The majority of technology corporations have stated ambitions to directly or indirectly penetrate the Metaverse. Some firms supply software for the creation of virtual 3D environments by programmers. Already, gaming corporations such as Activision Blizzard and Electronic Arts have a metaverse in which players engage in online virtual games and purchase in-game items.
Through its Oculus Quest virtual reality and augmented reality headsets, companies such as Mark Zuckerberg's Meta Platforms Inc (previously Facebook) provide gear for accessing the Metaverse.
Amplify Transformational Data Sharing ETF (NYSE: BLOK)
Amplify Transformational Data Sharing ETF is a product of Amplify ETFs. With $1.20 billion in assets, the Amplify CWP Enhanced Dividend Income ETF DIVO is one of the most renowned ETFs offered by Amplify ETF. The BLOK ETF is ideal for investors seeking exposure to companies that develop and implement blockchain technology.
Coinbase, an American cryptocurrency trading platform, is one of the largest holdings of the BLOK ETF. BLOK ETF, like Evolve Metaverse ETF, is actively managed. Portfolio managers choose equities for inclusion in the portfolio. Thus, it does not follow a precise, rule-based selection approach for stocks.
In addition, it contains a number of criteria and basic rules for determining whether stocks are acceptable for inclusion in the ETF. For instance, the market capitalization of its U.S. stocks must be at least $75 million. Then, international stocks must have a minimum market capitalization of $100 million in order to join the BLOK ETF.
In addition, the company's stocks must satisfy minimal liquidity criteria. For six months, eligible stocks must have an average daily trading volume of $250,000.
21 Shares Decentraland ETP (SIX: MANA)
21 Shares Decentraland is the first exchange-traded product that focuses on Decentraland. The first exchange-traded vehicle that focuses on Decentraland is Decentraland. The ETP allows investors to speculate on the performance of a specific segment of the Metaverse, as opposed to the whole Metaverse industry.
The 21 Shares Decentraland ETP was introduced in February 2022 and is listed on the Swiss Stock Exchange. However, it only has MANA tokens, whose value is entirely reliant on the success of the cryptocurrency.
The value of the token and, consequently, the ETP will rise as more individuals are drawn to invest in Decentraland. However, the ETP is more volatile due to its concentration, and its success is not guaranteed. Decentraland has established itself as a leading innovator, drawing major corporations such as Binance and Nike. If this trend continues, this ETP will offer the highest return on investment and be the finest ETP to invest in.
Horizons Global Metaverse Index ETF (TSX: MTAV)
Metaverse ETF, which tries to mimic the performance of the Solactive Global Metaverse Index, comes in third on our list. MTAV is a Canadian ETF that trades on the Toronto Stock Exchange, similar to Evolve. It is yet another new ETF in this sector, for which there is little historical price performance to examine.
Horizons is distinguished from other ETFs on our list by its varied sector allocation. While around 25% of its investment is allocated to the technology industry, the remainder is pretty evenly distributed among a variety of other industries. It contains stocks from the gaming sector, digital payments, and augmented reality/virtual reality, among many others.
MTAV covers firms from all around the world, although it favors U.S.-based stocks. Google, Visa, and Amazon are among the firm's major holdings, and it provides equal weighting for each holding. This, along with the fact that it invests in many sectors, gives it a less hazardous method of investing in Metaverse ETFs.
Fount Metaverse ETF (NYSE: MTVR)
Fount Metaverse ETF (NYSE: MTVR) was launched on October 27, 2021, and has more than $13 million in assets under management (AUM). It maintains an index of 49 enterprises focused on the Metaverse.
The Fount Metaverse ETF (MTVR) exposes investors to the profits of companies that are best positioned to profit from the metaverse ecosystem.
SEI Investments Global Fund, a subsidiary of SEI Investments Distribution, manages the MTVR. SEI is a technology and investment company headquartered in Oaks, Pennsylvania. SEI Investments has about $750 billion in assets and $300 in investments in private banks, institutional advisers, and managers. The company was founded in 1968.
The MTVR employs artificial intelligence to forecast the one-year future revenue of services and products connected to metaverse technology. It earns more than fifty percent of its income from metaverse-related services, and the Meta platform is one of its most popular stocks.
XSW (SPDR S&P Sofware & Services)
This Metaverse ETF replicates the performance of S&P's Software and Services Index. It is essential to note that this only represents a portion of the Total Market Index. The most recent update to XSW's holdings occurred in February 2022, when the total assets amounted to $327 million.
Citrix Systems (CTXS) is a major contributor to XSW and provides cloud computing services designed to aid game development platforms in accessing the Metaverse. ZNGA (Zynga Inc.), a prominent California-based gaming development firm, is one of its other key corporate holdings.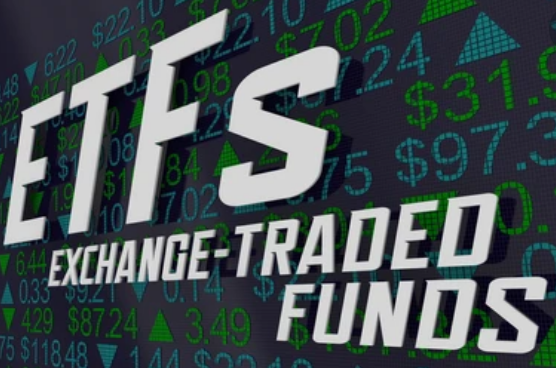 Zynga Inc. intends to create metaverse-based games that allow users to get completely immersed in the experience. Zynga Inc. intends to contribute to the increasing popularity of Blockchain-based games by creating interactive games with their own economy.
Other notable companies include Activision Blizzard and Riot Blockchain, with the former developing fantastic games for the Metaverse and the latter mining bitcoin and making significant contributions to the crypto/metaverse field.
Simplify Volt Equity Web3 ETF (NYSEARCA: WIII)
The Simplify Web3 ETF is the first web3-specific ETF to enter the market. Web3 and the Metaverse are closely intertwined, and the ETF contains stocks of innovative firms in both fields.
The Simplify ETF, which will debut in January 2022, hopes to capitalize on the rise of the cryptocurrency sector. While Web3 and metaverse firms comprise the majority of the fund's assets, 10% of the capital has been allocated to the Grayscale Bitcoin Trust, which, as its name implies, provides exposure to Bitcoin.
Similar to other ETFs on this list, the Simplify ETF has a moderate degree of risk. It has extensive exposure to untested new industries, and it is difficult to forecast its future performance. However, it exposes you to innovation in a high-growth area, where successful stocks are likely to appreciate significantly.
Final thoughts
With the Metaverse poised to transform how we live our daily lives, the investment opportunity is substantial.
In the Metaverse, game creators, bitcoin miners, hardware developers, and even 3D model designers are among the types of businesses.
While investing in Metaverse ETFs, it is vital to note that there are many unknowns in this market. What is acceptable today may not be acceptable tomorrow. Consequently, each investment has a moderate to high risk.
Identifying, monitoring, and acquiring shares from prominent metaverse firms can be difficult. Fortunately, you may participate in the metaverse boom with the above-listed top Metaverse ETFs. ETFs are a low-cost, low-risk investment technique for constructing diversified portfolios with lower expense ratios.