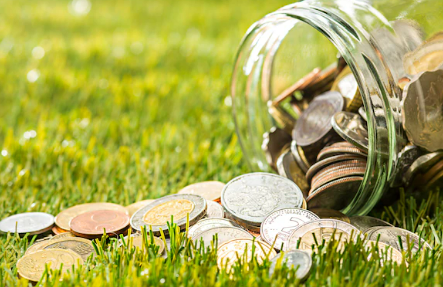 Penny stocks are a wonderful place to start for investors who have high-risk tolerance and seek substantial profit. 
Finding what penny stock trading app is best for you may be challenging, but we recommend our top 7 penny stock trading platforms to pick from in this post. Penny trading is more carefully regulated than typical stock trading, much having to do with the fact that it is a low-volume market.
Investors tend not to trade these equities as much, so prices are both more erratic and less accurate. These stocks can also be more difficult to sell once you have them and can be significantly more difficult to buy if you've taken a short position. As a result, this is a market primarily occupied by sophisticated (if not openly accredited) investors.
What are penny stocks?
The Securities and Exchange Commission (SEC) defines "penny stock" as securities issued by a micro-cap corporation that trades for less than $5 per share. The most prevalent penny stocks are those that trade for less than $1 a share. Due to their modest capital requirements and significant upside potential, penny stocks attract a great deal of interest. Penny stocks are volatile and unpredictable speculative investments that carry a corresponding degree of risk with their high returns. Fortunately, a penny stock trading application with real-time quotations and research can assist investors in reducing risk by selecting the most promising stocks.
No. With a regulated broker, it is allowed to trade penny stocks or any other listed security. However, doing so with any non-public data (also known as insider knowledge) is illegal, and penny stocks are more susceptible to insider trading and market manipulation than large-cap corporations.
As an illustration of the inherent hazards, penny stocks are sometimes targeted by so-called pump and dump scams. Promoters of such schemes will entice investors to " push" up the share price, then dump their own shares at the expense of the investors, frequently resulting in significant losses.
Using inside information, buying or selling stocks is a federal offense punishable by up to 20 years in prison and fines ranging from $5 million for individuals to $25 million for corporations.
Can you profit from penny stocks?
However, investing in penny stocks is risky. To minimize risk, investigate the firm whose stock you're considering purchasing, and be skeptical of exaggerated claims of returns, which may indicate a scam. Using a reliable broker is also essential; see our guide to the top stockbrokers for 2022.
The majority of retail investors will have a greater chance of long-term profitability with higher-quality, larger-capitalization stocks than with penny stocks. Long-term, a low-cost index fund is a safer investment than investing the same money in a handful of penny stocks over a period of five or ten years. Avoid investing in penny stocks unless you have experience with angel investing and conducting startup research.
How do novices purchase penny stocks?
If you're a beginner looking to purchase penny stocks, the following checklist will assist improve your buying and trading experience.
1. Choose a reputed broker: Choose a reputable organization when opening an online brokerage account.
2. Do as much research as possible on the penny stocks you are considering, which is challenging due to the lack of reporting requirements on OTC markets.
3. Refrain from investing in penny stocks that are prone to market manipulation, such as those targeted by "pump and dump" schemes, or that you may have heard about on online forums or chat rooms.
4. Ensure that your portfolio is suitably diversified to prevent placing too much at risk in one or more penny stocks.
5. Have a strategy: Determine your upside (profit) and downside (risk) price targets, where you would exit the trade, and the timeframe for which you are willing to hold the position regardless of price activity.
6. Choose quality companies with long-term growth potential and be willing to tolerate long lengths of time in which such outcomes may be delayed, including in the reported penny stock price.
Numerous aspects comprise the traits of an effective penny stockbroker. Once you have compiled a list of safe and regulated brokers, examine each one in greater detail.
Easy navigation
Choosing a broker with a user-friendly platform may not seem crucial at first, but it will ultimately save you a great deal of time and effort. Consider a platform that allows you to rapidly join and exit trades, monitor your portfolio, and receive answers to any inquiries or concerns. A user-friendly platform is simpler to administer and can prevent a lot of future complications.
Technical tools
Research and analysis are essential for traders and investors. Having additional technical analysis tools can help you learn more, test new trading methods, and implement them. Obviously, not everyone employs technical analysis, but those who do can profit greatly from having access to a variety of indicators.
Large selection of stocks with cheap fees
If you are interested in trading penny stocks, you should look for a broker with a wide selection of penny stocks and minimal costs.
Outside access
Connecting alternative platforms to the brokerage might be useful, making portfolio management, charts, and further research more accessible. This characteristic can be crucial when managing a large portfolio.
1. Top1 Markets
TOP1 Markets is a leading trading platform and expert services application. Forex, Gold, Oil, U.S. Stocks, and Currencies all present enormous trading opportunities facilitated by this platform. It also provides millions of clients with free comprehensive courses that simplify price trend determination. Downloading this high-quality investment trading software is advised.
The technique and service staff of TOP1 Markets are highly skilled and experienced. TOP1 Markets has a rich history and specialized knowledge. It is the best option for millions of investors in foreign currency. Through a demo or genuine account, you can trade popular financial items from around the world, including crude oil, gold, US stocks, Bitcoin, currency transactions, and hundreds of stock indexes and foreign currencies.
There are professional K-line charts with over 60 real-time technical indicators to assist with market analysis. A new education section also allows you to deepen your trading knowledge and talents, regardless of whether you are a novice, professional, or even a master trader! TOP1 Markets enables you to trade foreign exchange and commodities from any location. In order to provide novices with a more satisfying experience, we've created a free $10,000 demo account. In addition, TOP1 Markets will provide you with a $50 trial account when you make your first transaction.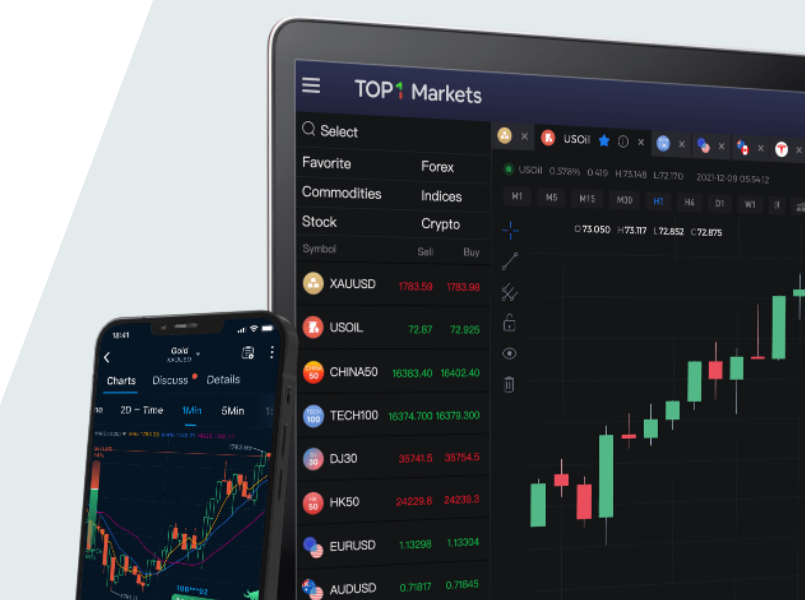 TOP1 Markets is a trading platform for cryptocurrencies, FX, stocks, commodities, and indices. It provides the TOP1 and MT5 trading platforms for purchasing, selling, and trading multiple assets. Economic calendar, analyst, investment bank order placement, and additional tools to aid in the development of trading strategies. Also connects brokers with partnership and affiliate programs. The program is accessible on iOS and Android platforms. TOP1 Markets is an award-winning community-based trading platform year after year.
Advantages of TOP1 Markets
Well-known investment master stationed here to reveal the fast track of trading road to success and provide guidance once you are onboard.
Share all your ups and downs in an investment journey with million investors and start to form a wealthy army to explore all profit chances on markets.
Comprehensive online investment tutorial class, including reading material, videos, and live-streaming instruction.
Offer more than 100+ trading products such as Forex pairs, Gold, Crude oil, Indexes, and Stocks.
Profit from every single market volatility moment, whether the price rises or falls.
Helps you understand the markets even better with the chart visualized position holding status from other investors.
Seize the chance always in the first place with the fast switching between 1-tap and the standard order placing mode feature.
The disadvantage of TOP1 Markets
TOP1 Markets do not support MT4 trading.
2. TradeStation
The principle of TradeStation is that the more you trade with them, the lower your costs will be. However, with their newest service, TSgo, they do not impose commission fees on penny stocks. When it comes to trade executions, TradeStation is lightning quick. They've long been known as the "pro trader's exchange," and they offer traders a vast array of customizable trading tools.
If you are an active trader, you have likely used TradeStation in the past to place large purchase orders with the lowest available fees. However, there are no costs with their new platform, TSgo, even for penny stocks.
TradeStation's straightforward market screening tools help you limit risk, which is its strongest feature. You can even create your own automated trading strategy using their research tools and backtesting options.
With its stable platform and minimal downtime, you can set up a few purchases for penny stocks that interest you and rapidly evaluate their risk. The website's education tools are broad and permit in-depth exploration of different trading tools and tactics.
Pros of TradeStation
Adaptable and robust real-time market screening
The best charts in the world of stock trading, including the ability to cancel stock trades within the charting tool.
Excellent trade execution quality
Tools for technical analysis and study
TSgo provides commission-free penny stock transactions.
Cons of TradeStation
$500 account minimum to start
Fees on ETFs and stocks
There are too many pricing options, so stick with TSgo.
3. TD Ameritrade
If you wish to trade penny stocks commission-free, TD Ameritrade is not your broker. However, TD Ameritrade has the most extensive research tools, analysis software, and real-time streaming data for finding the best penny stocks to trade. Using their platform, you may execute profitable penny stock trades while mitigating the majority of risk with their company profile and social sentiment tools.
In the end, the thinkorswim earnings analysis tool is the finest approach to anticipate and evaluate the value of a penny stock company. Using price action and volatility, the program examines data before and after the launch of new items.
In addition, real-time data from Wall Street experts and crowdsourced data from Estimize are utilized. This platform may only provide one or two profitable penny stocks per year, but it could lead to significantly larger returns in the long run.
Pros of TD Ameritrade
Tools available on the thinkorswim trading platform
Incredible analysis tools for penny stocks
Superior analysis and real-time data quality
Cons of TD Ameritrade
TD Ameritrade promises commission-free trades yet charges $6.95 for OTC transactions.
4. Trader
Traders can utilize an abundance of information and tools on the Tradier platform. It provides commission-free equity trading for a monthly subscription cost of $10. It is of great benefit to active traders because it contains a variety of indicators and charting tools.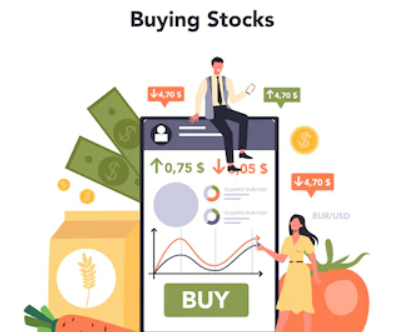 Tradier is a high-tech broker designed specifically for the most active traders. Tradier distinguishes itself by leveraging Application Programming Interface (API) technology to partner with prominent trading software in order to provide Investors with a diverse selection of platform options. Tradier brokerage offers connections with one of the most extensive selections of platforms we've seen, including Esignal, Orion Multi Trader, Stockstotrade, 1Option, Evati, and numerous others.
Infrequent traders may opt for Tradier's 0 Stocks and $0.35 per Options contract trading. However, more active traders can typically save money by selecting the $10 monthly all-inclusive option and Equity, which eliminates fees totally.
The Tradier TradeHawk platform is quite amazing, combining 1-click order placement with a huge selection of indicators and charting tools. TradeHawk is compatible with both iOS and Android mobile devices. We'd love to see Tradier expand into mutual funds and offer a few more instructional tools. However, the broker remains a top pick for sophisticated traders and those seeking more customization options.
Pros of Tradier
A vast selection of interconnected platforms gives every trader an option.
Available in lieu of per-contract commissions are all-inclusive per-month subscriptions.
Quality real-time market data and execution power platforms.
Cons of Tradier
Beginner traders may prefer a simplified trading platform with fewer integration options.
There are currently no online mutual funds available.
5. Interactive Brokers
If you wish to trade penny stocks in their purest form, you must select a broker that provides access to the OTC (Over-the-Counter) markets. In most cases, penny stocks trade on the Pink Sheets or ArcaEdge.
These markets are typically accessible only to institutional or accredited investors and have significantly higher minimums than those that retain clients willing to meet. Interactive Brokers is nonetheless one of the best penny stock brokers for retail clients to access the OTC marketplaces.
After completing the initial sign-up procedure and verifying your identification, Interactive Brokers enables you to buy and sell thousands of penny stocks from OTC markets in the United States. In terms of price, NYSE and NASDAQ stocks listed in the United States can be traded commission-free.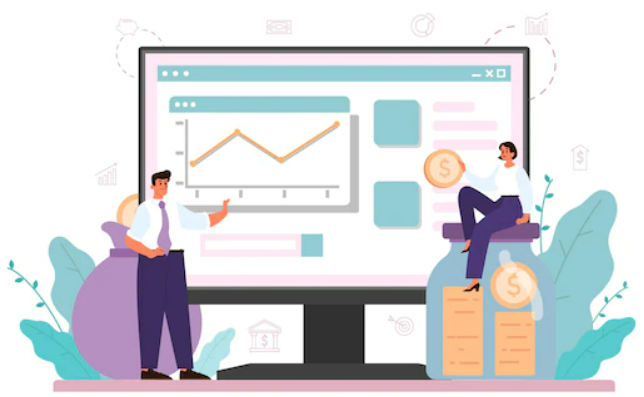 However, this is not the case when trading penny stocks on the OTC. Instead, you will be required to pay a commission, which will vary based on your account type and trading volume. Interactive Brokers has access to 135 markets in 33 countries outside of the US penny stock market.
Here you will find thousands of stocks with a price per share of less than $5. Interactive Brokers offers funds, ETFs, options, futures, and even currency in addition to stocks. We particularly enjoy that there is no minimum deposit with this broker. However, debit/credit cards are not accepted, so a bank transfer is required.
Pros of Interactive Brokers
Massive collection of conventional stocks, index funds, and ETFs.
Very sophisticated trading capabilities and chart analysis tools
More than 135 markets across 33 nations
Trade CFDs, futures, options, forex, and other financial instruments.
No minimum deposit
Commission-free purchases of U.S.-traded stocks and ETFs
Cons of Interactive Brokers
It is not the top penny stock broker for novices.
The fee structure is somewhat unclear.
6. eToro
Since 2007, eToro has been a pioneer in establishing a global community of traders. Their desktop platform evolved into the user-friendly and entertaining mobile application we know today. One of eToro's primary objectives is to educate investors, and EToro's integrated social platform is a major selling point for the software. This platform enables users to learn, develop, and even replicate the trades of experienced investors.
Pros of eToro
A social platform that enables new investors to pose inquiries and receive real-time responses from other investors.
A risk-free virtual platform allows you to use and grow a $100,000 demo portfolio before exposing your own real cash to risk.
Available in more than 100 nations
Cons of eToro
A recommendation from an average trader could potentially result in losses.
7. Webull
Webull, founded in 2017, is a user-friendly trading platform that offers a vast array of free services. The platform is intended for active traders who seek to monitor financial markets without incurring trading commissions. Webull attracts a younger demographic of investors that desire a more involved approach to portfolio management than other trading platforms. In addition, Webull has simplified the account creation procedure, allowing investors to begin their investment journey within minutes.
Pros of Webull
Does not charge commission on deals.
Simple account opening procedure with no account minimums
The platform is intuitive and includes a vast array of tools.
Cons of Webull
Investors receive no interest on cash balances.
Insufficient portfolio management tools
Lacks fixed income, mutual funds, futures, and foreign currency.
Conclusion
Penny stock trading, in conclusion, is not for the faint of heart. Ultimately, penny stocks are not only risky and highly volatile, but they also typically have extremely minimal liquidity. This means that you may have difficulty finding a buyer when you decide to cash out.
Nevertheless, if this is an area of investment that interests you, TOP1 Markets is the greatest penny stock trading platform for 2022. With thousands of shares available across all marketplaces, you may buy and trade penny stocks commission-free. Additionally, the minimum trading size is only $50, allowing you to access your preferred penny stock market with modest quantities.