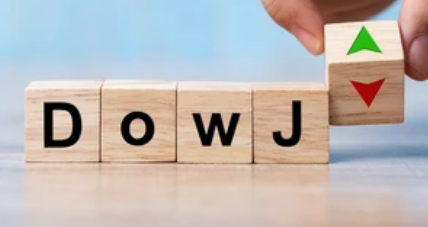 Dow futures surged higher in Tuesday evening trading after major benchmark indices concluded with mixed results, with technology companies retreating after Snap Inc (NYSE:SNAP) warned of slowing growth.
By 10:45pm ET (6:45pm ET), Dow Jones Futures were up 0.4%, S&P 500 Futures were up 0.6%, and Nasdaq 100 Futures were up 0.7%.
Urban Outfitters Inc (NASDAQ:URBN) rose 6.1 percent in extended trading despite posting Q1 EPS of $0.33 and missing estimates of $0.42, and revenues of $1.05 billion vs $1.06 billion projected.
Intuit Inc (NASDAQ:INTU) gained 2.6% after posting EPS of $7.65 for the third quarter, exceeding consensus projections of $7.58. The revenue for the quarter was $5.63 billion as opposed to the predicted $5.51 billion.
Nordstrom Inc (NYSE:JWN) rose 9.8 percent after the firm posted Q1 losses per share of 6 cents, compared to 5 cents projected, and revenue of $3.57 billion, compared to projections of $3.35 billion. Erik Nordstrom, the chief executive officer of Nordstrom, stated that the firm has seen an increase in demand from customers restocking their wardrobes for "long-awaited occasions."
Toll Brothers Inc (NYSE:TOL) rose by 5.5% after posting Q2 EPS of $1.85, exceeding analysts' projections of $1.50. Quarterly revenue was $2.28 billion versus the $2.08 billion that was anticipated.
Caleres Inc (NYSE:CAL) rose 11.6% after posting Q1 EPS of $1.32 versus the consensus estimate of $0.83 and revenues of $735.10 million versus the consensus estimate of $686.58 million.
Agilent Technologies Inc (NYSE:A) rose 1 percent after the firm posted second-quarter earnings per share of $1.13, exceeding consensus estimates of $1.12. The actual revenue was $1.61 billion as opposed to the predicted $1.62 billion.
In the near future, market participants will closely follow durable goods orders and the most recent Federal Open Market Committee meeting minutes. Dick's Sporting Goods Inc (NYSE:DKS) is scheduled to disclose earnings before the opening bell on Wednesday, while Snowflake Inc (NYSE:SNOW) and NVIDIA Corporation (NASDAQ:NVIDIA) are scheduled to report results after the opening bell.
During Tuesday's regular session, the Dow Jones Industrial Average rose 48.4 points, or 0.2%, to 31,928.62, while the S&P 500 sank 0.8% to 3,941.48 and the NASDAQ Composite dropped 270.8 points, or 2.4%, to 11,264.45.
Block Inc (NYSE:SQ) was down 9 percent, followed by Amazon.com Inc (NASDAQ:AMZN) down 3.2 percent, Meta Platforms Inc (NASDAQ:FB) down 7.6 percent, and Alphabet Inc (NASDAQ:GOOGL) down 5 percent.
On the bond markets, 10-Year United States yields decreased significantly to 2.754% as recession fears grew.