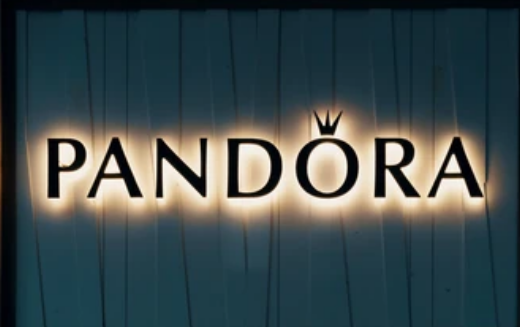 Pandora (OTC:PANDY) reported dismal second-quarter sales in the U.S. market on Tuesday, resulting in a decline in its stock price. However, the company reiterated its yearly projection, stating that increasing costs of living had not affected jewelry purchases.
The shares of Pandora, the largest mass-market jewelry brand in the world with more than 6,400 outlets, plummeted more than 7% after the company reported that organic growth in the United States, its largest market, was down 12% year-over-year in the quarter.
It stated that the decline in the U.S. market was attributable to the waning influence of stimulus packages tied to the coronavirus, which had increased sales a year earlier.
In an interview, Chief Executive Officer Alexander Lacik stated, "The United States has record low unemployment rates, earnings are rising significantly, and individuals have strong savings, so there is still plenty of disposable income available."
At 08:10 GMT, shares of Pandora were 7.3% lower. Since the beginning of the year, the share price has dropped by about 40%.
According to Lacik, rising inflation had little effect on the jewelry industry's revenue. "When we examine our fundamental KPIs, such as store visitation, basket size, and average selling price, across the globe and across all sales channels, there is no discernible effect of rising inflation," he said.
He noted that buyers are willing to accept price increases for more expensive and polished jewelry, but Pandora has so far largely maintained the same prices for less expensive pieces.
Due to the impact of coronavirus-related store closures, the world's largest jewelry manufacturer by manufacturing capacity reported that foot traffic at its 219 Chinese stores dropped 60% in the second quarter compared to the same period last year.
According to Lacek, this forced the company to postpone its planned brand refresh in this area until the following year.
The company's second-quarter sales increased 10% to 5.66 billion Danish crowns ($773.33 million), exceeding the average expert forecast of 5.61 billion crowns.
Pandora continues to anticipate full-year organic growth between 4% and 6% and a margin of operating profit between 25% and 25%.