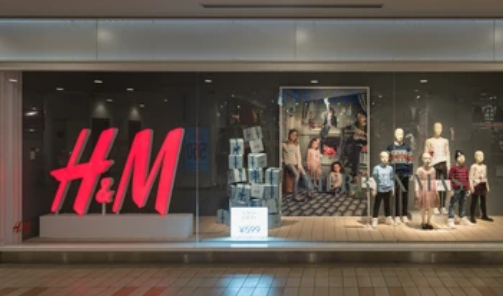 H&M reported lower-than-anticipated quarterly sales on Thursday as buyers tighten their belts in response to rising energy and food costs, and the world's second-largest apparel retailer struggles to compete with Zara.
The Swedish group's net sales for the third quarter increased 3% year-over-year to 57.5 billion crowns ($5.36 billion). Refinitiv polled analysts who predicted a 5% increase for the June-August quarter.
In local currency terms, sales decreased by 4%.
H&M, which conducts the majority of its business in Europe, said in a statement, "The third quarter started off slowly, in line with the industry in several of the group's key regions."
"Sales increased sequentially during the quarter, with the autumn collections off to a better start than last year."
The performance was significantly inferior to that of industry leader Inditex (BME:ITX), the owner of Zara, which reported 16% constant currency sales growth for its May-July quarter this week. The Spanish group's growth rate fell to 11% between August 1 and September 11.
Inditex announced on Wednesday that it will raise prices again in the fall to address rising costs, amid concerns that the rising cost of living will reduce demand.
On September 29, H&M will release its complete third-quarter results report.