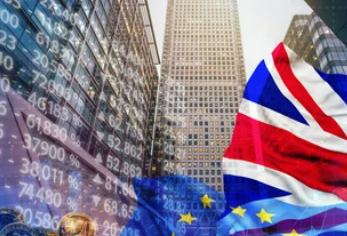 European stock markets are anticipated to open higher on Wednesday as investors assess the latest Chinese factory activity data in advance of the crucial Eurozone inflation report.
At 02:00 ET (06:00 GMT), the DAX futures contract in Germany was up 0.7%, the CAC 40 futures contract in France was up 0.4%, and the FTSE 100 futures contract in the United Kingdom was up 0.3%.
In August, Chinese manufacturing activity declined for the second consecutive month, as COVID-19 lockdowns and a looming power shortage continued to impact economic activity.
August's official purchasing managers' index for manufacturing was 49.4. Although this was below 50, which signals a contraction in the sector, it was nevertheless an improvement from July's 49.0 and better than the projected 49.2, suggesting a minor improvement from the previous month.
This is likely to result in a positive start to the day in Europe, although all eyes will be on the latest Eurozone consumer price index release. Inflation in Europe is anticipated to have reached a record high of 9 percent in August, placing additional pressure on the European Central Bank to quickly hike interest rates next month.
Europe's gas prices have retreated from record highs, but this decline may be transitory as Russia has shut off gas delivery to Germany via the Nord Stream pipeline for the second time in as many months.
Additionally, the latest French GDP figures for the second quarter and the German unemployment rate for August will be released.
Uniper (ETR:UN01), Carlsberg (OTC:CABGY), Persimmon (LON:PSN), Balfour Beatty (OTC:BAFYY), BAT (LON:BATS), and National Grid are scheduled to release their quarterly results (LON:NG).
Oil prices inched higher on Wednesday, recouping from the previous session's steep declines on evidence of robust gasoline demand in the United States, the world's top consumer.
The American Petroleum Institute, an industry group, reported late Tuesday that oil inventories unexpectedly increased by 593,00 barrels last week. Nonetheless, gasoline inventories decreased by 3,4 million barrels, indicating that despite rising prices and interest rates, consumer demand for gasoline has remained resilient.
Despite this, oil prices are on track for a third consecutive monthly decline, the longest losing streak in more than two years, primarily due to expectations of a sluggish global economy as central banks rapidly raise interest rates.
By 02:00 ET (06:00 GMT), U.S. oil futures had risen 0.9% to $92.45 per barrel, while the Brent contract increased 0.9% to $98.73 per barrel. Tuesday marked the largest loss in about a month for both indices, as they both fell approximately 5%.
In addition, gold futures declined to $1,735.90 per ounce, while EUR/USD rose 0.2% to 1.0034.